Get a carvedilol (Coreg) prescription online.
Are you looking to get carvedilol (Coreg) online and don't want to see your doctor in person? You can get your medication prescribed online in minutes and delivered straight to your door. Please note that medications are prescribed at the doctor's discretion.
Get started now
How to get carvedilol (Coreg) online in Canada with Maple.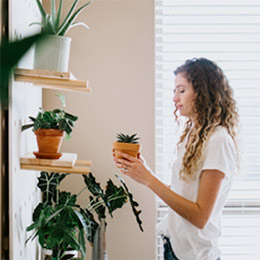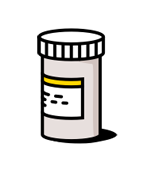 Request a doctor
How can we help you today?
headache
abdominal pain
prescription refill
skin problem
minor injury
diarrhea / constipation
other
First, choose your symptoms
Select your symptoms within the Maple app so the doctor can evaluate your needs.
Consultations start at $49 and include the prescriptions for carvedilol (Coreg) if you and the doctor determine it's suitable for you.
For more information on our pricing, click here.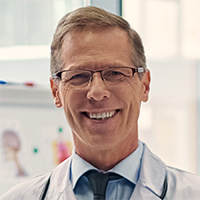 Dr. Bruce GibbonsGeneral Practitioner
You've been
matched with
Dr. Gibbons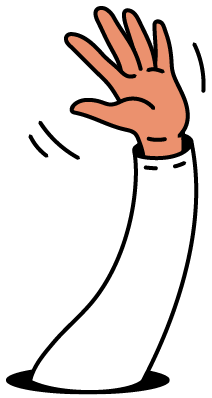 Next, you'll hear from the doctor
Once you've entered your symptoms, a doctor will review your case. You'll be speaking directly with the doctor over chat or video — whichever you feel more comfortable with.
If they're able to help, your visit will start; if they can't help, you'll be notified before your consultation begins and you won't be charged. You're only charged if you speak with a Maple doctor.
Hi Dave, here's the treatment I'm recommending for you:

Dr. Gibbons

Diagnosis for Dave:

Prescription refill - CHF

Dr. Gibbons has written you
a prescription:

Carvedilol

6.25mg every 12 hours

Accept prescription

Decline
You'll get a prescription right on Maple, so you can send it to any pharmacy for pickup, or you can have it shipped with free delivery.
Note: Maple is not a pharmaceutical manufacturer, nor are we an online pharmacy. This means you'll need to buy the medication from the pharmacy itself once you have your prescription.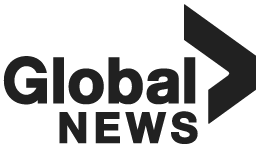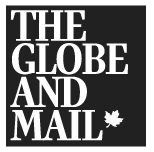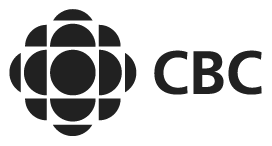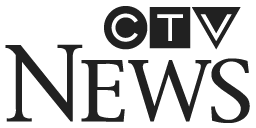 Frequently Asked Questions
What is carvedilol (Coreg) and how does it work?
Carvedilol is a medication that functions as an alpha and beta-blocker. This means it helps protect your heart and improves the blood flow through your arteries and veins.
A Coreg prescription does this by blocking the effects of some naturally produced substances on your blood vessels and heart, such as epinephrine.
This helps to lower your blood pressure, slow your heart rate and reduce the amount of strain put on your heart and circulatory system.
What are the uses for carvedilol (Coreg)?
You might be given a carvedilol prescription online to treat issues like congestive heart failure and hypertension (high blood pressure).
A carvedilol prescription can also be used to treat patients who've experienced a heart attack, to improve chances of survival if their heart isn't pumping as strongly as it should be.
How do you use carvedilol (Coreg)?
Coreg is available as a tablet or an extended release capsule. Both of these are to be taken orally.
Don't ever exceed the recommended dosage listed on your prescription. This medication should be taken with food.
If you're just starting your Coreg prescription, or your doctor has just increased your dosage, you may experience dizziness or light-headedness within the first 30 minutes of taking the dose. This is normal, and patients should avoid operating vehicles or machinery during this time.
What are the side effects and risks of carvedilol (Coreg)?
Common side effects while taking a carvedilol prescription include:
Diarrhea
Prickling or tingling sensations
Back pain
Unusual fatigue or weakness
Other less common side effects include:
Nausea
Sore throat
Runny nose
Vomiting
Weight loss
Headache
Stomach or abdominal pain
Blurred or changed vision
Insomnia
Changes in sexual desire or performance
Muscle stiffness or pain
Joint stiffness or pain
Cold hands or feet
As well, you should speak to a doctor immediately if you begin to experience:
Severe dizziness, light-headedness or fainting
Chest pain, tightness or heaviness
Swelling of the feet, ankles or lower legs
Weight gain
Shortness of breath
Slow heartbeat
Patients experiencing these symptoms could be having an allergic reaction to Coreg.
Who should not take carvedilol (Coreg)?
Even if you have been given a prescription, before you accept a carvedilol prescription online be sure to tell your doctor if you've ever had:
Diabetes
A thyroid disorder
Angina (chest pain)
Kidney or liver disease
A history of allergies
Pheochromocytoma (a tumor on the adrenal gland)
Circulation issues
You shouldn't take a Coreg prescription if you have:
Asthma
Bronchitis
Severe liver disease
A serious heart condition (i.e. heart block, 'Sick Sinus Syndrome', slow heart rate)
Emphysema (long-term, progressive lung disease)
It's not currently known whether carvedilol can harm an unborn or nursing baby. You shouldn't breastfeed while taking this medication.
If you have any questions about the medication, you can speak to a doctor on Maple by registering for an account.
Doctors can prescribe many medications online.
Get carvedilol (Coreg) online with Maple.
Maple revolves around your needs and schedule. Connect with a doctor from anywhere in Canada 24/7.