Get a Yaz prescription online.
Are you looking to get Yaz online? You can get your medication prescribed online in minutes and delivered straight to your door. 
Please note all prescriptions are given at the doctor's discretion. An assessment is required to determine if the treatment is right and safe for you. A prescription will only be provided after the doctor has deemed it appropriate.
Get started now
How to get Yaz online in Canada with Maple.
First, choose your symptoms
Select your symptoms within the Maple app so the doctor can evaluate your symptoms and condition. Enter as much information as possible so that the doctor can make a thorough assessment.
If you don't have employer / insurer coverage, fees may apply since many of our services aren't covered by provincial health plans. This is often because of our use of secure messaging and a national network of doctors and nurse practitioners.
Payment may be required, and will include the prescriptions for Yaz if the doctor deems it necessary.
 For more information on our pricing, click here.
Next, you'll hear from the doctor
Once you've entered your symptoms, a doctor or nurse practitioner will review your case. If they're able to help, your visit will start; if they can't help, you'll be notified before your consultation begins and you won't be charged. You're only charged if you speak with a Maple doctor.
Most often, you'll speak to your doctor or nurse practitioner over text, though they may request audio or video chat if it'll help with your diagnosis.
You'll get a prescription right on Maple, so you can send it to any pharmacy for pickup, or you can have it shipped with free delivery.
In some cases, a prescription won't be recommended by the doctor. They will let you know if this is the case. Doctors may also not be able to prescribe some medications in certain provinces or regions.
Note: Maple is not a pharmaceutical manufacturer, nor are we an online pharmacy. This means you'll need to buy the medication from the pharmacy itself once you have your prescription.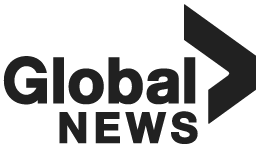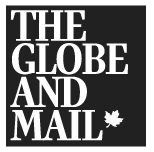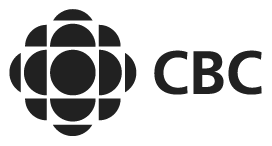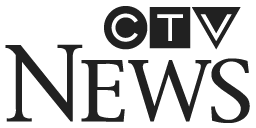 Frequently Asked Questions
What is Yaz and how does it work?
Yaz is a combination birth control pill that is primarily used to prevent pregnancy. It does so by preventing the sperm from reaching the egg by thickening the cervical mucous and preventing fertilized eggs from attaching to the uterus by thinning the uterine lining. This medication is also used to regulate periods, treat acne, and prevent ovarian cysts. Yaz will not prevent sexually transmitted infections (STIs) from transmitting.
How do you use Yaz?
Yaz should be taken by mouth once daily with or without food as directed by a healthcare provider. The 28-day pack comes with 24 active medicated pills and 4 reminder pills (without medication). Take the active pills first, for 24 days in a row at the same time everyday. After taking the last active pill, take a reminder pill once daily for 4 days in a row. After taking the last inactive tablet in the pack, start a new pack the next day whether or not you have your period. If you did not get your period, consult a healthcare provider. If this is the first time using this medication, use an additional form of non-hormonal birth control for the first 7 days to prevent pregnancy.
What are the side effects and risks of Yaz?
Some common side effects when using Yaz include:
Nausea, vomiting
Breast tenderness, weight gain
Headache, mood changes, feeling tired or irritable
Changes in menstrual periods
Decreased sex drive
Increased risk of blood clots
Increased risk of some hormone dependent tumours
Some users may also experience signs of a stroke (sudden numbness or weakness, slurred speech, vision problems), blood clots, heart attack symptoms (chest pain or pressure), liver problems (dark urine, jaundice), increased blood pressure, swelling in the extremities, and symptoms of depression (sleep problems, weakness, tired feeling, mood changes). If any of these severe symptoms occur, consult a doctor immediately.
How long does it take for Yaz to be effective and how effective is it?
Since Yaz is a combination birth control pill, meaning it contains both estrogen and progestin, if you start taking it within five days after the start of your period, you'll be protected against pregnancy right away. If you start taking it at any other time during your menstrual cycle, you'll be protected from pregnancy after seven days. When Yaz is taken by women under close observation in clinical trials, it's more than 99% effective in preventing pregnancy.
Can you still get pregnant on Yaz?
When taken as directed, Yaz and other birth control pills are very effective. That being said, missed doses can lower effectiveness. If birth control pills are taken perfectly every day, the chance of pregnancy is 0.1 percent.
Is stopping Yaz as birth control possible at any time?
You can stop taking Yaz at any time but consult a doctor beforehand. When stopping this medication, you will not be protected from pregnancy; spotting or irregular periods may occur.
Who should not take Yaz?
Yaz should not be taken when pregnant or if the individual smokes and is over 35. Yaz should also not be taken if there is a history of an adrenal gland disorder, kidney disease, uncontrolled high blood pressure, heart disease, circulation problems (especially with diabetes), unexplained vaginal bleeding, or liver disease.
If you have any questions about the medication, you can speak to a doctor on Maple by registering for an account.
Can you smoke on Yaz?
Smoking can greatly increase your risk of blood clots, stroke, or heart attack. Your risk increases the older you are and the more you smoke. You should not take Yaz if you smoke and are over 35 years of age.
How much does Yaz cost in Canada?
Yaz contraceptive price may vary, as numerous factors may affect pricing for Yaz in Canada.
What are some alternatives for Yaz in Canada?
What should I do if I miss a day of taking Yaz?
If you miss one active pill, take two pills the next day, then go back to one pill per day for the rest of the pack. There's no best time to take birth control pills. However, it's best to take your oral contraceptive at the same time every day. Some people find it helpful to set a daily alarm on their phone as a reminder.
Does Yaz help with acne?
Yes.Yaz contains drospirenone, a synthetic version of the sex hormone, progesterone. As birth control for acne, it helps treat acne by blocking the effects of testosterone, a type of androgen. If deemed necessary, a doctor on Maple can write you a prescription for Yaz or other birth control pills online.
Does Yaz help with PCOS?
Typically, birth control pills with lower androgenic progestin, like Yaz, can help with PCOS. That being said, it can take trial and error to find a hormonal birth control option that interacts well with your body's natural chemistry. Oral combination pills are the most common birth control option for PCOS, but that doesn't mean they're exactly right for you. If deemed necessary, a doctor on Maple can write you a prescription for birth control online in Canada.
Do you need a prescription for birth control pills like Yaz?
Yes. If deemed necessary, you can get a prescription for birth control online on Maple. A doctor on Maple can write you a prescription for Yaz or other birth control options for women.
Where can you get birth control pills in Canada?
Getting a prescription for birth control from an online doctor on Maple is possible. If deemed necessary, a doctor on Maple can write you a prescription for a birth control refill or birth control pills, like Yaz. We offer options for birth control delivery in Canada, as your online prescription on Maple can be delivered to you for free or you can pick it up at a pharmacy near you.
Does Yaz help with period cramps?
Yes. Research shows that hormonal contraceptives containing only progestin or a combination of progestin and estrogen, like Yaz, can help with period pain. If deemed necessary, a doctor on Maple can write you a birth control prescription online for Yaz birth control in Canada.
What is Maple?
Maple connects you with doctors and other healthcare providers online in Canada via text, audio, or video. After you log in to your Maple account, you can request an online consultation. If the doctor deems it necessary, you'll be able to get an online prescription.
Consultations work similarly to in-person appointments — the doctor can examine you as needed, ask questions about your symptoms, go through your health history, and determine if Yaz is right for you. If they think your condition is more serious, they may tell you to go to a clinic for an in-person, hands-on examination.
Once you talk to a doctor on Maple and they determine an online prescription for Yaz is right for you, you'll have the option to send the prescription to a local pharmacy or you can get your medication delivered within one to two business days at no extra cost.
Doctors can prescribe many medications online.
Get Yaz online with Maple.
Maple revolves around your needs and schedule. Connect with a doctor from anywhere in Canada 24/7.