Get a SMZ-TMP DS prescription online.
Are you looking to get SMZ-TMP DS online? You can get your medication prescribed online in minutes and delivered straight to your door. 
Please note all prescriptions are given at the doctor's discretion. An assessment is required to determine if the treatment is right and safe for you. A prescription will only be provided after the doctor has deemed it appropriate.
Get started now
How to get SMZ-TMP DS online in Canada with Maple.
First, choose your symptoms
Select your symptoms within the Maple app so the doctor can evaluate your symptoms and condition. Enter as much information as possible so that the doctor can make a thorough assessment.
If you don't have employer / insurer coverage, fees may apply since many of our services aren't covered by provincial health plans. This is often because of our use of secure messaging and a national network of doctors and nurse practitioners.
Payment may be required, and will include the prescriptions for SMZ-TMP DS if the doctor deems it necessary.
 For more information on our pricing, click here.
Next, you'll hear from the doctor
Once you've entered your symptoms, a doctor or nurse practitioner will review your case. If they're able to help, your visit will start; if they can't help, you'll be notified before your consultation begins and you won't be charged. You're only charged if you speak with a Maple doctor.
Most often, you'll speak to your doctor or nurse practitioner over text, though they may request audio or video chat if it'll help with your diagnosis.
You'll get a prescription right on Maple, so you can send it to any pharmacy for pickup, or you can have it shipped with free delivery.
In some cases, a prescription won't be recommended by the doctor. They will let you know if this is the case. Doctors may also not be able to prescribe some medications in certain provinces or regions.
Note: Maple is not a pharmaceutical manufacturer, nor are we an online pharmacy. This means you'll need to buy the medication from the pharmacy itself once you have your prescription.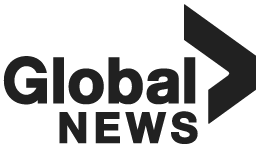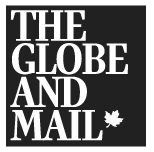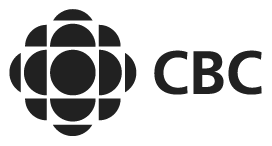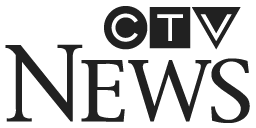 Frequently Asked Questions
What is SMZ-TMP DS and how does it work?
Sulfamethoxazole trimethoprim (SMZ-TMP DS) is a medication which is a combination of two different antibiotics.
A SMZ-TMP DS prescription works by targeting and eliminating the bacteria that causes many different kinds of infections from within the body.
What are the uses for SMZ-TMP DS?
Sulfamethoxazole trimethoprim is most frequently used to treat bacterial infections.
Some examples of these kinds of infections include:
Bronchitis

Traveler's diarrhea

Otitis media (middle ear infections)

Urinary tract infections
In cancer patients or patients who've undergone an organ transplant, sulfamethoxazole trimethoprim can be used to treat or prevent certain kinds of pneumonia (i.e. Pneumocystis jiroveci pneumonia, Pneumocystis carinii pneumonia).
This is also given to treat or prevent certain kinds of pneumonia in patients who have compromised immune systems, such as those caused by diseases like HIV or AIDS.
How do you use SMZ-TMP DS?
If you've been given a SMZ-TMP DS prescription online, it'll only be available as a tablet or oral suspension liquid, to be taken by mouth. 
Dosage and frequency of use will depend on your needs, as well as the recommendations of the doctor.
Sulfamethoxazole trimethoprim should be taken with at least 8 ounces of water. If you begin to experience nausea or an upset stomach while taking this medication, it can be taken with milk or food to reduce these symptoms.
You should try to drink plenty of fluids during the course of this medication, to prevent kidney stones from forming.
Always take this medication until the full prescribed amount is finished, even if the symptoms of your illness disappear after a few days. Stopping the prescription prematurely could allow the bacteria to return, causing a relapse.
What are the side effects and risks of SMZ-TMP DS?
Common side effects from taking sulfamethoxazole trimethoprim include:
Nausea

Vomiting

Diarrhea

Loss of appetite
These side effects are normal and aren't a cause for concern.
However, if you begin to experience any of the following, consult a doctor immediately:
Muscle weakness

Mood swings

Signs of kidney problems (changes in amount of urine or blood in urine, swelling of feet/ankles)

Extreme drowsiness

Signs of low blood sugar (abrupt sweating, increase heart rate, extreme hunger, dizziness, shaking, blurred vision or tingling in the hands or feet)

Headache

Severe neck stiffness

Seizures

Slow or irregular heartbeat

Skin rash, hives or blisters

Itching or swelling in face, throat or tongue

Fever

Sore throat or persistent cough

Joint aches or pains

Yellowing eyes or skin

Severe fatigue

Paleness

Trouble breathing

Vision changes
These could be signs that you're having an allergic reaction to sulfamethoxazole trimethoprim, and you should seek medical attention.
In rare cases, this medication could cause Clostridium difficile-associated diarrhea (a severe intestinal condition). It could occur during treatment, or begin months after the treatment has stopped.
Tell your doctor immediately if you begin to experience:
Persistent diarrhea

Severe abdominal or stomach pain/cramping

Blood or mucus in your stool
Who should not take SMZ-TMP DS?
You shouldn't use sulfamethoxazole trimethoprim if you've ever had:
Severe liver disease

Kidney disease that is not being treated or monitored

A folic acid deficiency causing anemia (low red blood cells)

Low blood platelet counts after taking trimethoprim or another sulfa drug

If you take dofetilide (Tikosyn)
As well, be sure to talk to your doctor before taking this medication if you've ever experienced:
Kidney or liver disease

A thyroid disorder

HIV or AIDS

Alcoholism

High levels of potassium

Asthma

Severe allergies

A folic acid deficiency

Malnourishment

Porphyria (a build-up of porphyrin in the body) or a glucose-6-phosphate dehydrogenase (G6PD) deficiency

If you use blood thinners (i.e. warfarin)
Sulfamethoxazole trimethoprim shouldn't be given to children under the age of 2.
It's unclear whether this medication is harmful to unborn or nursing babies. Speak to your doctor about any possible risks, if you're pregnant or planning to breastfeed while taking your prescription.
If you have any questions about the medication, you can speak to a doctor on Maple by registering for an account.
Doctors can prescribe many medications online.
Get SMZ-TMP DS online with Maple.
Maple revolves around your needs and schedule. Connect with a doctor from anywhere in Canada 24/7.