Get a cefuroxime (Ceftin) prescription online.
Are you looking to get cefuroxime (Ceftin) online? You can get your medication prescribed online in minutes and delivered straight to your door. 
Please note all prescriptions are given at the doctor's discretion. An assessment is required to determine if the treatment is right and safe for you. A prescription will only be provided after the doctor has deemed it appropriate.
Get started now
How to get cefuroxime (Ceftin) online in Canada with Maple.
First, choose your symptoms
If you don't have employer / insurer coverage, fees may apply since many of our services aren't covered by provincial health plans. This is often because of our use of secure messaging and a national network of doctors and nurse practitioners.
Payment may be required, and will include the prescriptions for cefuroxime (Ceftin) if the doctor deems it necessary.
 For more information on our pricing, click here.
Next, you'll hear from the doctor
Once you've entered your symptoms, a doctor or nurse practitioner will review your case. If they're able to help, your visit will start; if they can't help, you'll be notified before your consultation begins and you won't be charged. You're only charged if you speak with a Maple doctor.
Most often, you'll speak to your doctor or nurse practitioner over text, though they may request audio or video chat if it'll help with your diagnosis.
You'll get a prescription right on Maple, so you can send it to any pharmacy for pickup, or you can have it shipped with free delivery.
In some cases, a prescription won't be recommended by the doctor. They will let you know if this is the case. Doctors may also not be able to prescribe some medications in certain provinces or regions.
Note: Maple is not a pharmaceutical manufacturer, nor are we an online pharmacy. This means you'll need to buy the medication from the pharmacy itself once you have your prescription.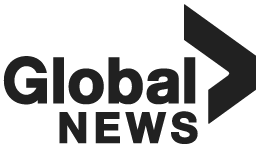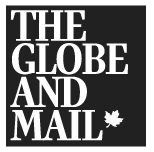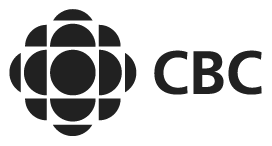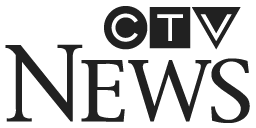 Frequently Asked Questions
What is cefuroxime (Ceftin) and how does it work?
Cefuroxime is a drug belonging to the cephalosporin family of antibiotics.
A cefuroxime prescription works by targeting harmful bacteria in certain parts of the body. It then kills the bacteria, or prevents it from growing, allowing for the body's natural defences to kill the bacteria.
What are the uses for cefuroxime (Ceftin)?
Usually a Ceftin prescription is used to treat severe or even life-threatening bacterial infections, such as:
Pneumonia

Meningitis (infection of the meninges that cover the brain and spinal cord)

Otitis media (inflammatory diseases of the middle ear)

Sepsis (life-threatening infection caused by the body's response to infections)

Urinary tract infections

Lyme disease

Gonorrhea (STI involving the genitals, mouth or rectum) 
How do you use cefuroxime (Ceftin)?
If you've been given a cefuroxime prescription online, it'll only be available as a tablet, or in the form of an oral suspension liquid; both of which are to be taken by mouth.
Dosage and frequency of use will depend on the type of infection you're experiencing, as well as the recommendations of your doctor.
Always take the full course of antibiotics, even if you begin to feel better after a few days. Stopping a cefuroxime prescription before it's finished could allow the bacteria to return, causing a relapse.
The tablet form of this medication can be taken with or without food, but the oral suspension liquid form should always be taken with food.
In some emergency cases, Ceftin could be given as an injection. However, this would be done by a licensed medical professional at a registered healthcare facility. It wouldn't be prescribed in this form for use at home.
What are the side effects and risks of cefuroxime (Ceftin)?
Common side effects from taking a Ceftin prescription include:
Unpleasant or unusual taste in mouth

Noticeable changes in how food or drinks taste

Diaper rash
These aren't a cause for alarm, but you can speak to your doctor about them if they become bothersome.
However, you should talk to your doctor immediately if you begin to experience:
Diarrhea

Fever or chills

Severe headache

Itching in the genital/vaginal area

Pain during sexual intercourse

Severe sweating

Thick, white vaginal discharge

General feeling of discomfort

Sore throat

Chest pain

Shortness of breath
Your doctor may want to reassess your prescription if these symptoms occur.
This medication can make birth control pills less effective. If you're using a hormonal birth control method, you can talk to your doctor about some non-hormonal alternatives.
Who should not take cefuroxime (Ceftin)?
Even if you've been given a Ceftin prescription online, you should talk to your doctor before starting the medication if you've ever experienced:
Kidney disease

Liver disease

Diabetes

An allergy to penicillin

A history of intestinal problems (colitis)
These previous conditions, or if you're currently malnourished, could increase your risks of experiencing negative side effects.
Talk to your doctor about potential risks if you're pregnant or planning to breastfeed while taking Ceftin.
Cefuroxime shouldn't be used by anyone younger than 3 months old.
If you have any questions about the medication, you can speak to a doctor on Maple by registering for an account.
Doctors can prescribe many medications online.
Get cefuroxime (Ceftin) online with Maple.
Maple revolves around your needs and schedule. Connect with a doctor from anywhere in Canada 24/7.