Get a furosemide (Lasix) prescription online.
Are you looking to get furosemide (Lasix) online? You can get your medication prescribed online in minutes and delivered straight to your door. 
Please note all prescriptions are given at the doctor's discretion. An assessment is required to determine if the treatment is right and safe for you. A prescription will only be provided after the doctor has deemed it appropriate.
Get started now
How to get furosemide (Lasix) online in Canada with Maple.
First, choose your symptoms
Select your symptoms within the Maple app so the doctor can evaluate your symptoms and condition. Enter as much information as possible so that the doctor can make a thorough assessment.
If you don't have employer / insurer coverage, fees may apply since many of our services aren't covered by provincial health plans. This is often because of our use of secure messaging and a national network of doctors and nurse practitioners.
If payment is required, visits start at $69 and include the prescriptions for furosemide (Lasix) if the doctor deems it necessary.
 For more information on our pricing, click here.
Next, you'll hear from the doctor
Once you've entered your symptoms, a doctor or nurse practitioner will review your case. If they're able to help, your visit will start; if they can't help, you'll be notified before your consultation begins and you won't be charged. You're only charged if you speak with a Maple doctor.
Most often, you'll speak to your doctor or nurse practitioner over text, though they may request audio or video chat if it'll help with your diagnosis.
You'll get a prescription right on Maple, so you can send it to any pharmacy for pickup, or you can have it shipped with free delivery.
In some cases, a prescription won't be recommended by the doctor. They will let you know if this is the case. Doctors may also not be able to prescribe some medications in certain provinces or regions.
Note: Maple is not a pharmaceutical manufacturer, nor are we an online pharmacy. This means you'll need to buy the medication from the pharmacy itself once you have your prescription.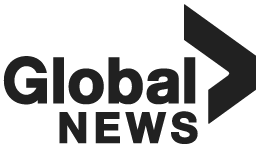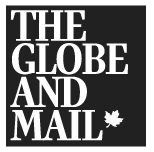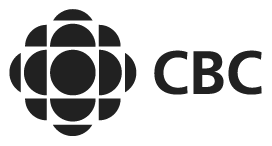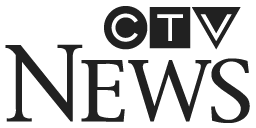 Frequently Asked Questions
What is furosemide (Lasix) and how does it work?
Furosemide (Lasix) is a diuretic (water pill) that helps your body to expel excess salt, and assist with reducing extra fluid build-up in the body.
Lasix prescriptions can reduce the swelling in your arms, legs or abdomen, as well as helping to prevent shortness of breath.
Lasix works by causing your body to create extra urine, which helps get rid of extra salt and water from your body by expelling it naturally.
What are the uses for furosemide (Lasix)?
Furosemide prescriptions are often given to people experiencing edema (fluid retention), as a result of conditions like congestive heart failure, liver disease, or a kidney disorder to help their bodies eject unnecessary excess fluid.
It's also used to treat high blood pressure, and to reduce the risks for things like heart attacks, strokes and kidney problems.
How do you use furosemide (Lasix)?
For those who are considering getting a furosemide prescription, it's usually only offered in the form of a tablet or capsule, to be taken by mouth.
Dosage and regularity of use will be determined by the doctor giving the prescription. Usually, dosages range from 20 to 80 mg as a loading dose; with smaller maintenance doses (20 – 40 mg) taken no more than once every 6 to 8 hours. Never exceed the dosage prescribed to you by your doctor.
Furosemide is also sometimes given as an injection by medical facilities, to be administered intravenously, but this method is rarely prescribed for home use.
What are the side effects and risks of furosemide (Lasix)?
Common side effects from taking a furosemide prescription include:
Dizziness
Chest pain
Headache
Light-headedness
Blurred vision
Dehydration
Muscle cramps
Sore throat
Nausea
Vomiting
Bloating
Nosebleeds
If you're feeling weak or faint from your prescription, it's recommended that you make slow movements while transitioning from sitting or lying down to standing. This is to avoid making dizziness worse or increasing the possibility of fainting.
Who should not take furosemide (Lasix)?
Before requesting a Lasix prescription, you should speak to your doctor if you have:
Kidney problems
Liver problems
Gout (arthritis caused by a buildup of excess uric acid)
Lupus (an autoimmune disease, where the immune system becomes hyperactive and attacks healthy tissues)
Also, if you have diabetes, a Lasix prescription could impact your blood sugar. Be sure to check your blood regularly and share those results with your doctor.
Excessive sweating, vomiting or diarrhea could increase your risk of dehydration. Talk to a doctor immediately if you experience these symptoms.
If you have any questions about the medication, you can speak to a doctor on Maple by registering for an account.
Doctors can prescribe many medications online.
Get furosemide (Lasix) online with Maple.
Maple revolves around your needs and schedule. Connect with a doctor from anywhere in Canada 24/7.