Get an ondansetron (Zofran) prescription online.
Are you looking to get ondansetron (Zofran) online? You can get your medication prescribed online in minutes and delivered straight to your door. 
Please note all prescriptions are given at the doctor's discretion. An assessment is required to determine if the treatment is right and safe for you. A prescription will only be provided after the doctor has deemed it appropriate.
Get started now
How to get ondansetron (Zofran) online in Canada with Maple.
First, choose your symptoms
Select your symptoms within the Maple app so the doctor can evaluate your symptoms and condition. Enter as much information as possible so that the doctor can make a thorough assessment.
If you don't have employer / insurer coverage, fees may apply since many of our services aren't covered by provincial health plans. This is often because of our use of secure messaging and a national network of doctors and nurse practitioners.
Payment may be required, and will include the prescriptions for ondansetron (Zofran) if the doctor deems it necessary.
 For more information on our pricing, click here.
Next, you'll hear from the doctor
Once you've entered your symptoms, a doctor or nurse practitioner will review your case. If they're able to help, your visit will start; if they can't help, you'll be notified before your consultation begins and you won't be charged. You're only charged if you speak with a Maple doctor.
Most often, you'll speak to your doctor or nurse practitioner over text, though they may request audio or video chat if it'll help with your diagnosis.
You'll get a prescription right on Maple, so you can send it to any pharmacy for pickup, or you can have it shipped with free delivery.
In some cases, a prescription won't be recommended by the doctor. They will let you know if this is the case. Doctors may also not be able to prescribe some medications in certain provinces or regions.
Note: Maple is not a pharmaceutical manufacturer, nor are we an online pharmacy. This means you'll need to buy the medication from the pharmacy itself once you have your prescription.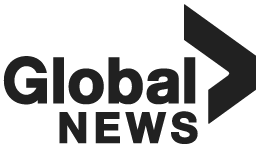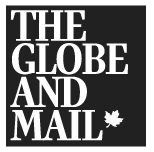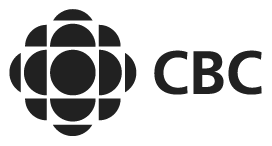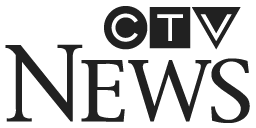 Frequently Asked Questions
What is ondansetron (Zofran) and how does it work?
Ondansetron (Zofran) is medication that can be used alone, or in combination with other medications, to prevent nausea and vomiting.
A Zofran prescription does this by blocking the actions of a naturally produced substance called serotonin, which triggers feelings of nausea or vomiting in patients.
What are the uses for ondansetron (Zofran)?
Very frequently, an ondansetron prescription will be given to prevent nausea and vomiting in patients who are recovering from surgery.
It's also used to help alleviate nausea for people receiving chemotherapy or radiation treatments for cancer.
How do you use ondansetron (Zofran)?
An ondansetron prescription received online can be given in a number of different ways. These include tablets, disintegrating tablets (to hold under your tongue), dissolving film strips (to dissolve on top of your tongue) or liquid forms. All of these are to be taken orally.
Dosage and regularity of use will depend on your doctor's recommendation. Never take more than your prescribed dosage.
For emergency situations or treatment within healthcare facilities, Zofran may be given intravenously or as an injection, but it won't be prescribed for use in this manner at home.
What are the side effects and risks of ondansetron (Zofran)?
Even if you've been given a prescription, before you try Zofran you need to be aware of the possible side effects. These include:
Confusion
Dizziness
Fast heartbeat
Headache
Shortness of breath
Fever
Weakness
Change in urination or stool patterns
Painful urination
Anxiety
Dry mouth
Irritability
Restlessness
Shaking
Insomnia
If any of these symptoms become severe, or you start to experience chest pain, convulsions or muscle spasms, be sure to check with your doctor about whether it's safe to continue taking your Zofran prescription.
Who should not take ondansetron (Zofran)?
Before starting an ondansetron prescription, make sure to tell your doctor if you've ever experienced:
Liver disease
Congestive heart failure
Slow heartbeats
A blockage in your digestive tract (intestines or stomach)
A personal or family history of long QT syndrome (an increased risk of an irregular heartbeat brought on by exercise or stress)
An electrolyte imbalance (such as low levels of magnesium or potassium in your blood)
If you're taking an apomorphine (Apokyn) prescription you shouldn't take Zofran. It can cause a negative reaction, or increase your risk of experiencing negative side effects.
Although ondansetron isn't expected to hurt an unborn baby, it's unclear whether it can pass through breast milk to a breastfeeding child. Talk to your doctor if you are pregnant or breastfeeding to assess the possible risks.
Zofran is rarely used by patients under the age of 4, as its safety in this age group has not been fully established.
If you have any questions about the medication, you can speak to a doctor on Maple by registering for an account.
Doctors can prescribe many medications online.
Get ondansetron (Zofran) online with Maple.
Maple revolves around your needs and schedule. Connect with a doctor from anywhere in Canada 24/7.