Get an estradiol (Estrace) prescription online.
Are you looking to get estradiol (Estrace) online? You can get your medication prescribed online in minutes and delivered straight to your door. 
Please note all prescriptions are given at the doctor's discretion. An assessment is required to determine if the treatment is right and safe for you. A prescription will only be provided after the doctor has deemed it appropriate.
Get started now
How to get estradiol (Estrace) online in Canada with Maple.
First, choose your symptoms
Select your symptoms within the Maple app so the doctor can evaluate your symptoms and condition. Enter as much information as possible so that the doctor can make a thorough assessment.
If you don't have employer / insurer coverage, fees may apply since many of our services aren't covered by provincial health plans. This is often because of our use of secure messaging and a national network of doctors and nurse practitioners.
If payment is required, visits start at $69 and include the prescriptions for estradiol (Estrace) if the doctor deems it necessary.
 For more information on our pricing, click here.
Next, you'll hear from the doctor
Once you've entered your symptoms, a doctor or nurse practitioner will review your case. If they're able to help, your visit will start; if they can't help, you'll be notified before your consultation begins and you won't be charged. You're only charged if you speak with a Maple doctor.
Most often, you'll speak to your doctor or nurse practitioner over text, though they may request audio or video chat if it'll help with your diagnosis.
You'll get a prescription right on Maple, so you can send it to any pharmacy for pickup, or you can have it shipped with free delivery.
In some cases, a prescription won't be recommended by the doctor. They will let you know if this is the case. Doctors may also not be able to prescribe some medications in certain provinces or regions.
Note: Maple is not a pharmaceutical manufacturer, nor are we an online pharmacy. This means you'll need to buy the medication from the pharmacy itself once you have your prescription.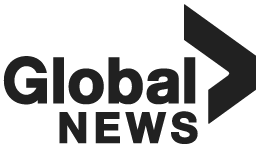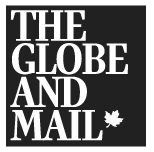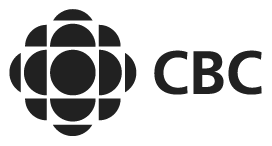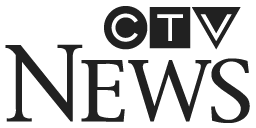 Frequently Asked Questions
What is estradiol (Estrace) and how does it work?
Estradiol (Estrace) is the female sex hormone responsible for developing female characteristics during puberty, and triggering the follicular phase of the menstrual cycle, which is what prompts ovulation.
It also functions as a growth hormone for the female reproductive organs, including the vagina, the endometrium, the cervical glands and the fallopian tubes, and is important for bone health in women.
Unhealthy levels of estradiol, both low and high, can contribute to many gynecologic issues, including endometriosis, fibroids and cancers of the reproductive system in women.
What are the uses for estradiol (Estrace)?
Because of its impact on the reproductive system, estradiol can function as a contraceptive, or assist with infertility treatments, depending on how it's administered. An Estrace prescription can also be used to combat the lower levels of estradiol that occur during menopause or after surgical removal of ovaries.
In addition, in male-to-female transsexuals, an estradiol prescription is used to maintain and encourage growth of female characteristics.
How do you use estradiol (Estrace)?
Estradiol can be administered in one of four methods:
Vaginally – By route of the vagina
Intramuscularly – Injected directly into a muscle mass
Transdermally – Injected superficially between the layers of skin
Orally – Taken by mouth, usually as a capsule
The strength of the dosage, frequency of usage and method of administration should be discussed with a doctor prior to taking estradiol (Estrace).
What are the side effects and risks of estradiol (Estrace)?
Common side effects of estradiol (Estrace) include:
Fibroid enlargement
Vaginal infections (such as yeast infections)
Nipple discharge
Changes in the amount of vaginal secretion
Painful periods or dysmenorrhea
Abnormal vaginal bleeding
Cervical ectropion (soft cells from the cervical canal spreading to the outer cervix)
Cervical erosion/abrasion
Galactorrhea (producing breast milk while not pregnant)
Those with a long-term estradiol prescription have additional risks, including:
Chest pain
Deep vein thrombosis
Thrombophlebitis (blood clots forming in your veins)
Heart attack or myocardial infarction
High blood pressure and hypertension
Endometrial hyperplasia (thickening of the womb lining)
Stroke
Ovarian cancer, endometrial cancer & breast cancer
Before accepting an estradiol prescription online, make sure to talk to your doctor about all the side effects and risks associated with its use.
Who should not take estradiol (Estrace)?
Due to increased blood pressure and effects on the cardiovascular system, patients with a history of heart problems or cardiovascular issues should avoid using estradiol (Estrace), as it could lead to increased risk of heart attack or myocardial infarctions; particularly in women who smoke.
Pregnant women shouldn't use estradiol, as it has been shown to potentially cause birth defects.
Epileptic patients may find they experience worsening or increased seizures, and therefore should avoid use whenever possible.
Even if you believe estradiol is a safe choice for you to use, discuss your medical history with a doctor before you take estradiol to ensure your health is protected and you have a clear understanding of the risks it may pose to you.
If you have any questions about the medication, you can speak to a doctor on Maple by registering for an account.
Doctors can prescribe many medications online.
Get estradiol (Estrace) online with Maple.
Maple revolves around your needs and schedule. Connect with a doctor from anywhere in Canada 24/7.