Get a topiramate (Topamax) prescription online.
Are you looking to get topiramate (Topamax) online? You can get your medication prescribed online in minutes and delivered straight to your door. 
Please note all prescriptions are given at the doctor's discretion. An assessment is required to determine if the treatment is right and safe for you. A prescription will only be provided after the doctor has deemed it appropriate.
Get started now
How to get topiramate (Topamax) online in Canada with Maple.
First, choose your symptoms
Select your symptoms within the Maple app so the doctor can evaluate your symptoms and condition. Enter as much information as possible so that the doctor can make a thorough assessment.
If you don't have employer / insurer coverage, fees may apply since many of our services aren't covered by provincial health plans. This is often because of our use of secure messaging and a national network of doctors and nurse practitioners.
If payment is required, visits start at $69 and include the prescriptions for topiramate (Topamax) if the doctor deems it necessary.
 For more information on our pricing, click here.
Next, you'll hear from the doctor
Once you've entered your symptoms, a doctor or nurse practitioner will review your case. If they're able to help, your visit will start; if they can't help, you'll be notified before your consultation begins and you won't be charged. You're only charged if you speak with a Maple doctor.
Most often, you'll speak to your doctor or nurse practitioner over text, though they may request audio or video chat if it'll help with your diagnosis.
You'll get a prescription right on Maple, so you can send it to any pharmacy for pickup, or you can have it shipped with free delivery.
In some cases, a prescription won't be recommended by the doctor. They will let you know if this is the case. Doctors may also not be able to prescribe some medications in certain provinces or regions.
Note: Maple is not a pharmaceutical manufacturer, nor are we an online pharmacy. This means you'll need to buy the medication from the pharmacy itself once you have your prescription.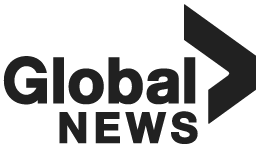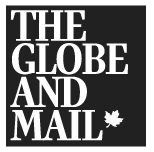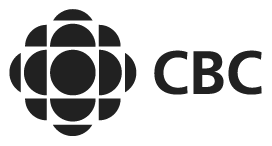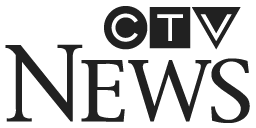 Frequently Asked Questions
What is topiramate (Topamax) and how does it work?
Topiramate is a medication in the anticonvulsant and antiepileptic families of drugs.
A Topamax prescription works in a few different ways, mainly to prevent seizure either by decreasing excitation (lessening seizure triggers) or enhancing inhibition (raising natural defences against seizures) in patients.
What are the uses for topiramate (Topamax)?
A topiramate prescription can be used alone or in combination with other medications to reduce or prevent seizures caused by disorders such as epilepsy
You could also be given a Topamax prescription online to help prevent or reduce the number of migraine attacks in adults or children over the age of 12.
NOTE: Topamax won't help a migraine attack which has already begun. It only works as a preventative measure.
How do you use topiramate (Topamax)?
Topamax is available as a tablet, a capsule or an extended release capsule. These are all taken orally.
Dosage and frequency of use will depend on your needs and your doctor's recommendation. Never exceed your prescribed dosage, as it could lead to an overdose or increase your risks of negative side effects.
What are the side effects and risks of topiramate (Topamax)?
Common side effects while taking a Topamax prescription include:
Clumsiness or unsteadiness
Dizziness
Vision issues (including eye pain, blurred vision, double vision or red eye)
Confusion
Drowsiness
Pressure behind eyes
Continuous, uncontrolled eye movements
Nervousness
Menstrual pain
Menstrual changes
Nervousness
Tingling, burning or prickling sensations
Speech or language problems
Trouble concentrating
Slowed mental or physical activity
Fatigue or weakness
As well, some less common side effects include:
Fever or chills
Weight loss
Sore throat
Stomach or abdominal pain
Irritated or bleeding gums
Loss of appetite
Lowered senses or perception
Mood changes (aggression, apathy, depression, irritability or agitation)
Immediately consult your doctor if you start to experience:
Overwhelming fatigue or tiredness
Faintness or severe light-headedness
Unexplained severe sleepiness, dullness,
weakness or sluggishness
Decreased responsiveness or awareness
These symptoms could be a sign that you're experiencing an overdose and may need immediate medical attention.
Who should not take topiramate (Topamax)?
You shouldn't start a topiramate prescription if you're currently experiencing diarrhea.
Before you accept your Topamax prescription, talk to your doctor if you've ever had:
Eye problems (including glaucoma)
Lung disease or breathing problems
Kidney disease
Kidney stones or dialysis
Metabolic acidosis (high levels of acid in your blood)
Liver disease
Mood problems (depression, suicidal thoughts or actions)
A growth disorder
Osteoporosis or osteomalacia (soft or brittle bones)
Topiramate has been known to cause kidney stones or weaken your bones. It's also been shown to possibly cause growth problems in young children or unborn babies. Make sure to assess the risks with your doctor before starting this medication
As well, topiramate is known to cause suicidal thoughts in some patients. Make sure to check in with your doctor at regular intervals to make sure the medication isn't affecting your mental state.
Topiramate interacts with a number of medications. When getting a prescription, let your doctor know all medications you take, even if they are over the counter.
If you have any questions about the medication, you can speak to a doctor on Maple by registering for an account.
Doctors can prescribe many medications online.
Get topiramate (Topamax) online with Maple.
Maple revolves around your needs and schedule. Connect with a doctor from anywhere in Canada 24/7.