Get a venlafaxine (Effexor) prescription online.
Are you looking to get venlafaxine (Effexor) online? You can get your medication prescribed online in minutes and delivered straight to your door. 
Please note all prescriptions are given at the doctor's discretion. An assessment is required to determine if the treatment is right and safe for you. A prescription will only be provided after the doctor has deemed it appropriate.
Get started now
How to get venlafaxine (Effexor) online in Canada with Maple.
First, choose your symptoms
Select your symptoms within the Maple app so the doctor can evaluate your symptoms and condition. Enter as much information as possible so that the doctor can make a thorough assessment.
If you don't have employer / insurer coverage, fees may apply since many of our services aren't covered by provincial health plans. This is often because of our use of secure messaging and a national network of doctors and nurse practitioners.
If payment is required, visits start at $69 and include the prescriptions for venlafaxine (Effexor) if the doctor deems it necessary.
 For more information on our pricing, click here.
Next, you'll hear from the doctor
Once you've entered your symptoms, a doctor or nurse practitioner will review your case. If they're able to help, your visit will start; if they can't help, you'll be notified before your consultation begins and you won't be charged. You're only charged if you speak with a Maple doctor.
Most often, you'll speak to your doctor or nurse practitioner over text, though they may request audio or video chat if it'll help with your diagnosis.
You'll get a prescription right on Maple, so you can send it to any pharmacy for pickup, or you can have it shipped with free delivery.
In some cases, a prescription won't be recommended by the doctor. They will let you know if this is the case. Doctors may also not be able to prescribe some medications in certain provinces or regions.
Note: Maple is not a pharmaceutical manufacturer, nor are we an online pharmacy. This means you'll need to buy the medication from the pharmacy itself once you have your prescription.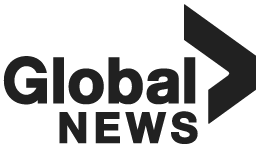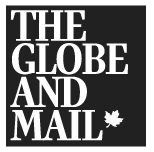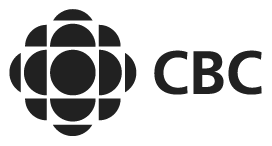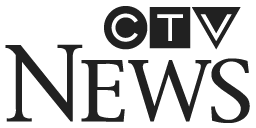 Frequently Asked Questions
What is venlafaxine (Effexor) and how does it work?
Venlafaxine is a medication belonging to the family of antidepressants known as selective serotonin and norepinephrine reuptake inhibitors (SSNRIs).
A venlafaxine prescription works by affecting certain chemicals in the brain (serotonin and norepinephrine), which could be unbalanced in people who are experiencing depression.
What are the uses for venlafaxine (Effexor)?
Usually, an Effexor prescription is used to treat major depressive disorder, anxiety and panic disorder.
Venlafaxine has been shown to potentially increase your energy levels and improve your general mood, as well as restore your interest in daily life.
How do you use venlafaxine (Effexor)?
If you've been given a venlafaxine prescription online, it'll only be available as a regular tablet or as extended release tablets or capsules. These are all to be taken orally.
Dosage and frequency of use will depend on your needs and the recommendations of your doctor. This medication should be taken at the same time(s) every day, with food.
What are the side effects and risks of venlafaxine (Effexor)?
Common side effects from taking a venlafaxine prescription include:
Constipation

Heartburn

Congestion or runny nose

Chills

Nausea

Vomiting

Diarrhea

Bloating or gas

Decreased/loss of appetite

Weight loss

Difficulty sleeping

Lowered sex drive

Strange dreams

Dizziness

Dry mouth
These side effects aren't a cause for alarm, though you should talk to your doctor if they become severe.
However, you should speak with your doctor immediately if you begin to experience:
Severe Dizziness

Uncontrollable drowsiness

Severe nausea or vomiting

Muscle twitching

High fever

Hallucinations

Racing heartbeat

Loss of coordination

Severe headache

Chest pain

Heavy sweating

Sudden fatigue or loss of strength
These could be signs that you're having a negative reaction to venlafaxine, and you should talk to your doctor before continuing your prescription.
Who should not take venlafaxine (Effexor)?
Even if you've been given a Effexor prescription online, don't use Effexor within 7 days before or 14 days after you've used a MAO inhibitor (i.e. linezolid, isocarboxazid, methylene blue injection, selegiline, rasagiline, tranylcypromine, phenelzine).
Combining these medications could cause a severe or dangerous reaction.
As well, before starting an Effexor prescription, talk to your doctor if you've ever experienced:
A thyroid disorder

Diabetes

Bipolar disorder (manic depression)

Liver disease or cirrhosis of the liver

Kidney disease

A history of seizures

A blood clotting disorder

Narrow-angle glaucoma

Low levels of sodium in your blood

Heart disease

Hypertension (high blood pressure)

High cholesterol
Some people, especially younger patients, experience thoughts of suicide while taking antidepressants. It's important to do regular check-ups with your doctor to evaluate your mood or symptoms.
Also, always notify your doctor if you're planning to switch from one antidepressant to another, because there may be specific steps you need to take to prevent the two medications from causing a reaction.
Venlafaxine could cause severe lung issues in nursing newborns or unborn babies. Talk to your doctor about the risks if you're pregnant or planning to breastfeed, while taking venlafaxine.
This medication isn't approved for anyone under the age of 18.
If you have any questions about the medication, you can speak to a doctor on Maple by registering for an account.
Doctors can prescribe many medications online.
Get venlafaxine (Effexor) online with Maple.
Maple revolves around your needs and schedule. Connect with a doctor from anywhere in Canada 24/7.