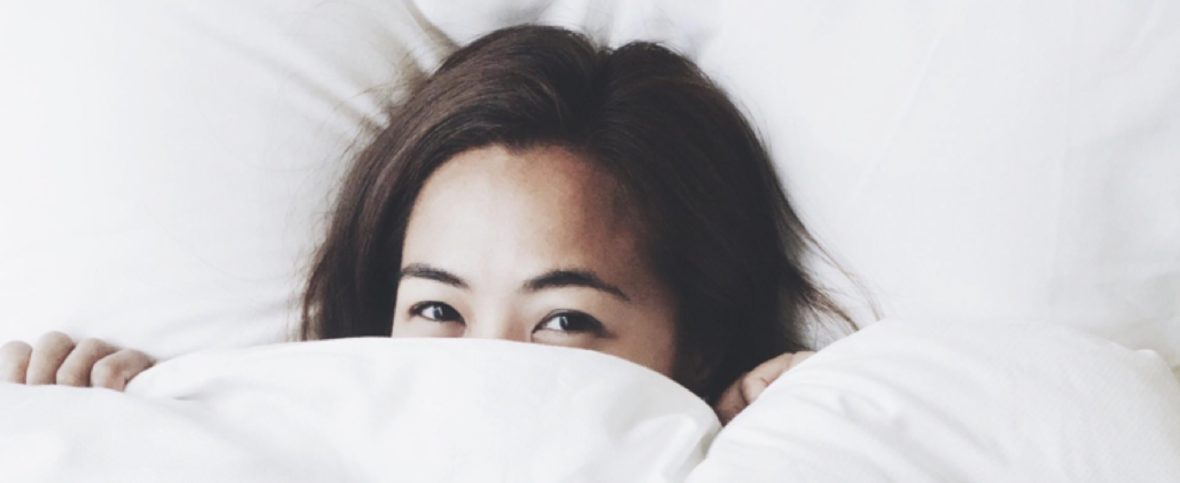 Get an online prescription and stay in bed
Healthcare should be simple. Did you know you can get an online prescription and have it filled over instant message? Sound like magic? It is.
Focus your energy on what matters – getting better!
Your bed is your favourite spot, and for good reason. It's one of a kind, and second to none. You spend hours in it…sleeping, obviously, but you think of it more as an all-purpose chill-out zone – for watching a show on your laptop, reading a book, savouring that weekend coffee. So when you're sick, there's absolutely no better place to be than burrowed deep under the blankets, hopefully catching a few Z's while your immune system's working overtime.
There's not a whole lot that's worse than forcing yourself out of bed when you're felled by the flu, chilled by a cold, or cut down by a cough. Even rolling over can feel like a chore. And there's always the question: should you go see the doctor? You don't want it to get worse, and if it's something a prescription can help with, all the better. But is it worth it? Your family doctor might not be available on such short notice. And since when has the walk-in clinic seemed like a fun idea?
Wouldn't it be great if you could get checked out at home? In bed, even? You might already know that Maple offers online and on-demand consultations with local licensed doctors. They can speak with you, evaluate your symptoms, and offer peace of mind. What you might not know is that they can write you a prescription as well. But can doctors prescribe medication without assessing you in person? In a lot of cases, yes!
---
How exactly do I get an online prescription?
During your live consultation on Maple, the doctor may offer you a prescription right inside the Maple chat room. The prescription will appear in digital format on your screen, and you will have the choice to either accept or decline it. If you accept the doctor's prescription, a little window will open up with some terms and conditions, and another button to complete your acceptance.
Once your consultation is complete, you will be prompted to choose your method for getting the prescription. You can either pick it up from a local pharmacy, or choose free delivery right to your door.
Thousands of Canadian patients have been using Maple each and every single day to get treatment and prescriptions for common medical issues, including urinary tract infections, erectile dysfunction, eye infections, high blood pressure, and more.
---
Accurate assessments = a better you
Many common illnesses can be assessed, diagnosed and treated simply based on a discussion of symptoms. If you're skeptical, you don't need to be. Patients have been taking advantage of telephone and online medical visits for years, especially when local doctors or specialists are not available at a nearby clinic or hospital. While some situations will still require an in-person visit (and your Maple doctor won't hesitate to advise if that's the case), healthcare providers are often quite familiar with the symptoms and treatment of uncomplicated sicknesses.
With a Maple consultation, there's no line-up or rush (unlike your typical walk-in clinic experience). You can take your time to explain all your symptoms and concerns, which of course, helps the doctor more accurately pinpoint what the problem is.
Another plus to this approach? It helps to reduce the overprescribing of certain medications, like antibiotics. For example, based on your symptoms, your Maple doctor can soothe infection symptoms with a steroid prescription, instead of antibiotics, which could, in fact, slow down your recovery process. When you use antibiotics improperly, antibiotic resistance can result. This is bad news for everyone, since you don't want your antibiotics to be useless when you actually need them. They can also be hard on your stomach, and destroy the good, healthy bacteria in your body that work to help you get better. It's definitely a good idea to use them judiciously, and only when needed.
---
Streamlining the prescribing process
If you've ever looked at a prescription and wondered how on earth the pharmacist could read those scribbles, you're not alone. Perhaps you've even experienced receiving an incorrect prescription, when you were given the wrong medication or dosage. While mistakes happen, Maple's digital prescriptions can play a role in reducing prescribing errors. They're typed out so there's less of a chance for errors when it comes to reading your doctor's handwriting. And if you've ever clutched a prescription in your sick, clammy hands, wondering whether you should bother getting it filled, or just make a beeline for your covers…well, let's just say that's a choice you won't have to make. Once you accept your online prescription, Maple automatically sends it to the pharmacy of your choice, so they can get on processing it ASAP.
We've tried to think of everything, but there are some things we can't do. You'll still have to call into your office for a sick day. You'll still need to heat up soup for lunch and find something good to watch on TV. But what we can do is hook you up with a network of pharmacies that offer free delivery to your door. So when you're at your worst, you don't have to drag yourself out the door. No need to risk spreading your germs around to the unsuspecting public.
Staying in bed never felt so good.
---
Maple: Our mission is to help people feel better faster, while empowering patients with more healthcare choice and control.
---