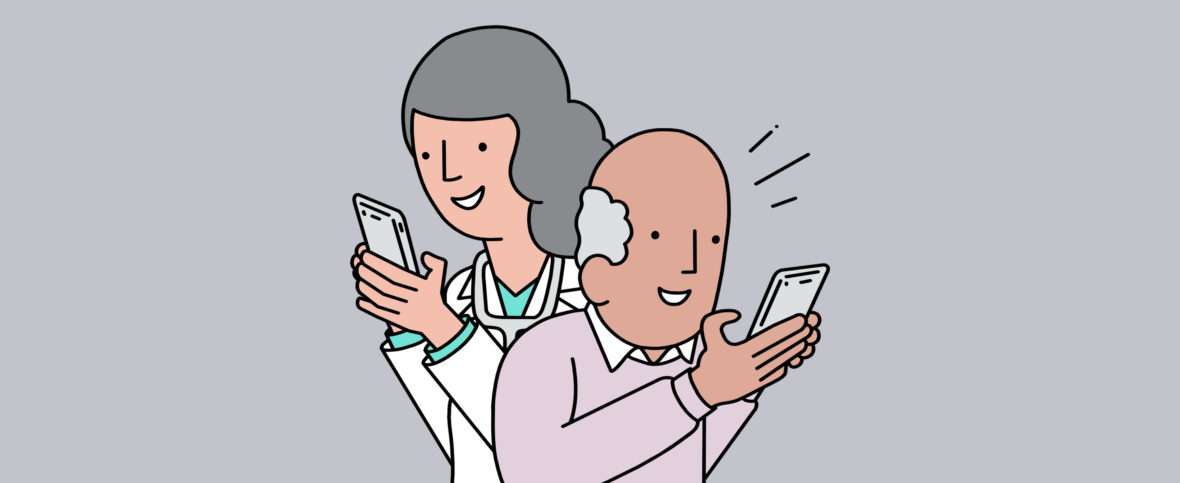 How to care for senior parents during the COVID-19 pandemic
We know that the risk of complications from COVID-19 is higher for people over 60 years old, and for people with underlying medical conditions. Maybe you're already doing grocery runs for your elderly parents or your sister with Lyme disease. Are there additional measures you could be taking? We've compiled a list of everything you'll want to do if you're caring for elderly parents or someone who is immunocompromised during the COVID-19 pandemic.
Limit your exposure
We know all about social distancing by now and most of us are only seeing the people we live with at the moment. Unfortunately, mitigating risk also applies to more crucial services as well. Many long-term care homes are barring family and non-essential staff because of how vulnerable their residents are to complications from COVID-19. If you have home healthcare workers or personal support workers (PSWs) coming through your place for your loved one, you should consider if they're absolutely necessary and cancel any non-essential visits. For those who must come, you'll need to ensure safety measures are being followed. For starters, PSWs and any other visitors should wash their hands immediately upon entry (check out this video on how to do that properly). Workers should also wear gloves and masks and sanitize all medical equipment. 
Doctor visits
Older adults are more likely to have ongoing health issues, requiring follow-up trips to the doctor. While certain conditions may require in-person visits, telehealth is a great option for a number of issues that don't — things like prescription renewals, rashes, UTIs and joint pains. Seeing a doctor online instead of in person is one more way for your loved ones to limit their exposure to COVID-19.
How to stock up safely
You have to grocery shop. But even with new measures in place, grocery stores present a challenge — they're full of people, some of whom may be sick. If possible, order your groceries online for pickup or delivery. Many retailers are waiving fees at the moment to make these services more accessible. Pharmacies also deliver, which can help you avoid their long line ups. Demand for these services is understandably much higher at the moment, so give yourself extra time to order so you don't run out of supplies.
If you do have to go into the store for whatever reason, make sure to keep a space of at least two metres between yourself and others. As well, it's a good idea to wear gloves when you go: the handles of grocery carts are often repositories for germs. Just make sure you don't ever touch your face with your gloves, and also make sure to throw away your gloves once done at the store, followed by immediate hand washing. And using disposable bags is best right now — reusable ones are likely none too clean even when there isn't a pandemic going on. Try to touch as little as possible while doing your shopping, and wash your hands immediately after returning home. 
Keeping the house clean
While we're all upping the amount of cleaning we're doing, it's not a good idea to have your usual cleaners coming into your home right now, no matter how good of a job they do. Instead, you'll want to make sure to disinfect high traffic areas yourself — light switches, door knobs and toilet handles for example.
If you live in an apartment building, pay special attention to communal hot spots like elevator buttons and push bars when going in and out. While you're not expected to clean these, don't touch them unless it's via elbow bump or while wearing gloves. COVID-19 can live on certain surfaces for up to 72 hours, so you don't want to pick it up on your hands and bring it home.
COVID-19 has changed our way of living dramatically. But if you're taking care of someone in a high-risk group, the threat of this illness is likely even more destabilizing. It's important to remember though, that simple things like handwashing and staying home can make a big difference.