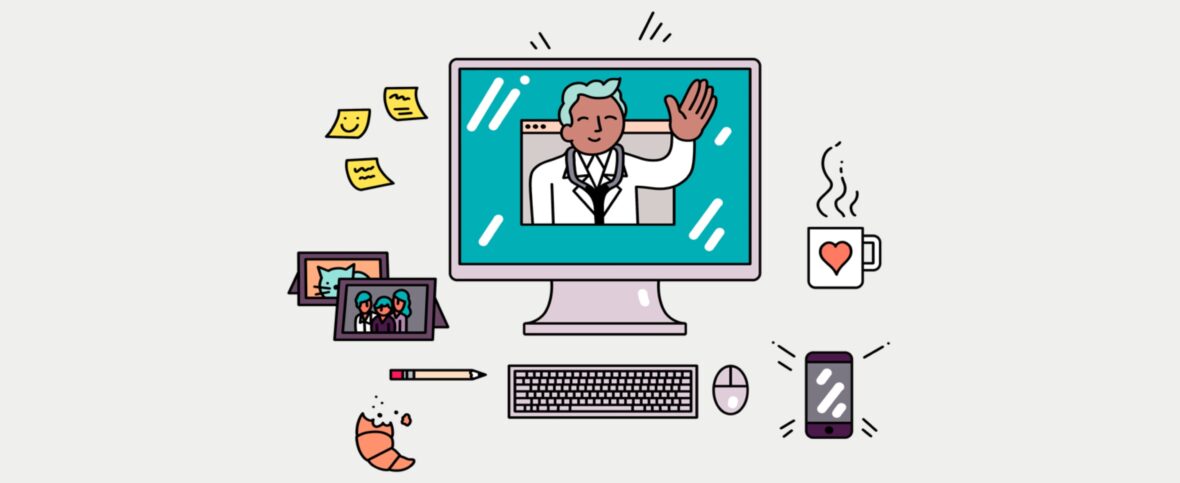 How Maple creates more (not less) doctor availability for Canadians
As Canadians, we take a lot of pride in our healthcare. Like hockey and double-doubles, our country wouldn't be the same without it. So you may have wondered: does Maple take doctors away from their duties in providing publicly funded care? The answer is absolutely not.
We designed Maple to work alongside our current healthcare system. How does it do that? By tapping into the extra time that a doctor may have, outside of the clinic or hospital.
---
Time – a limited resource
Medicine is a demanding profession. Approximately 50% of Canadian doctors work part time, and they may choose to do so for a number of reasons. Family obligations, personal development, and professional activities (like teaching or consulting) all take up time, and doctors have the same 24 hours in a day as we do. A telemedicine app like Maple gives doctors the opportunity to apply their knowledge and skills to treat patients during their off-hours, whether they're commuting, on vacation, or after work. It's also entirely voluntary, which means our online doctors can opt into providing telemedicine services on Maple only when they have the capacity. And because this service is paid for by patients, there's no financial impact on public resources. Maple frees up additional doctor hours without draining our current system. Talk about a win-win!
---
Our online doctors – helping a stretched healthcare system
Anyone who's ever been to the ER knows – you're in for a long wait. And it's often not much better at a walk-in clinic. If your family doctor isn't available, or if you live far away, there can be real obstacles to find quality care. It's not exactly practical to drive a few hours to have someone check out your sore throat or itchy rash. This is where Maple comes in. Doctors have been using remote diagnosing tools like telemedicine for years. Maple provides an updated platform where they can take advantage of an internet connection to see and speak with their patients. Simple illnesses like UTIs, allergic reactions, or flus (just to name a few) can be diagnosed and treated by online doctors.
---
Behind the scenes of Maple's telemedicine platform
We talked to Dr. Eric Fonberg (one of our online doctors), to get his take on the Maple system. He's a Toronto-based physician who's got more than just a few things on the go. On top of his duties in the ER, he also does consulting work for government agencies and hospitals and provides primary care in the arctic regions of Canada and developing countries several times a year. He's also a big believer in the benefits of Maple and telemedicine.
Dr. Fonberg points out that physical examinations are often not required even during an in-person appointment.
Based on a discussion of the symptoms with the patient, physicians can often arrive at a diagnosis and initiate treatment. Maple allows me to help additional patients during times that I previously couldn't. For instance, I was in Australia for several weeks recently, and continued to be able to treat patients in real time in Canada, despite being overseas.
If you think back to your own visits to a doctor, you might remember giving a sample of blood or urine for further testing, but getting a prescription for your illness anyway. In these cases, your doctor most likely already had a good idea what was making you sick.
There are other benefits for patients too. In a doctor's office or emergency room, the wait is often much longer than the visit itself, which can sometimes be rushed if there's a lot of people in line. Maple sessions have no time limit. As Dr. Fonberg says, "I can take as much time as each patient needs, to treat their case." This often translates into better care and higher patient (and doctor) satisfaction. With Maple, there's no need to sit in a waiting room for hours when you're already feeling terrible. You can speak to one of our online doctors at home, in bed with a warm cup of tea. Wouldn't that be a much better way to spend a sick day?
---
Maple – a complement, not a replacement
Sometimes you just need a quick prescription refill when your family doctor is on vacation. Maybe you're running a fever and you're in no shape to go out. Or you're looking for a second opinion on a diagnosis you're not so sure about. Maple has online doctors, available 24/7 to consult with you. There will definitely be situations where you'll need to see a physician in person. For everything else? Well, let's just say, we're here for you.
---
Maple: Our mission is to help people feel better faster, while empowering patients with more healthcare choice and control.
---