Online therapy & counselling by live chat or video
You deserve to feel great. Talk to a licensed therapist in 12 hours or less — from your phone, tablet or computer.
Available in Ontario only. Coming soon to other provinces.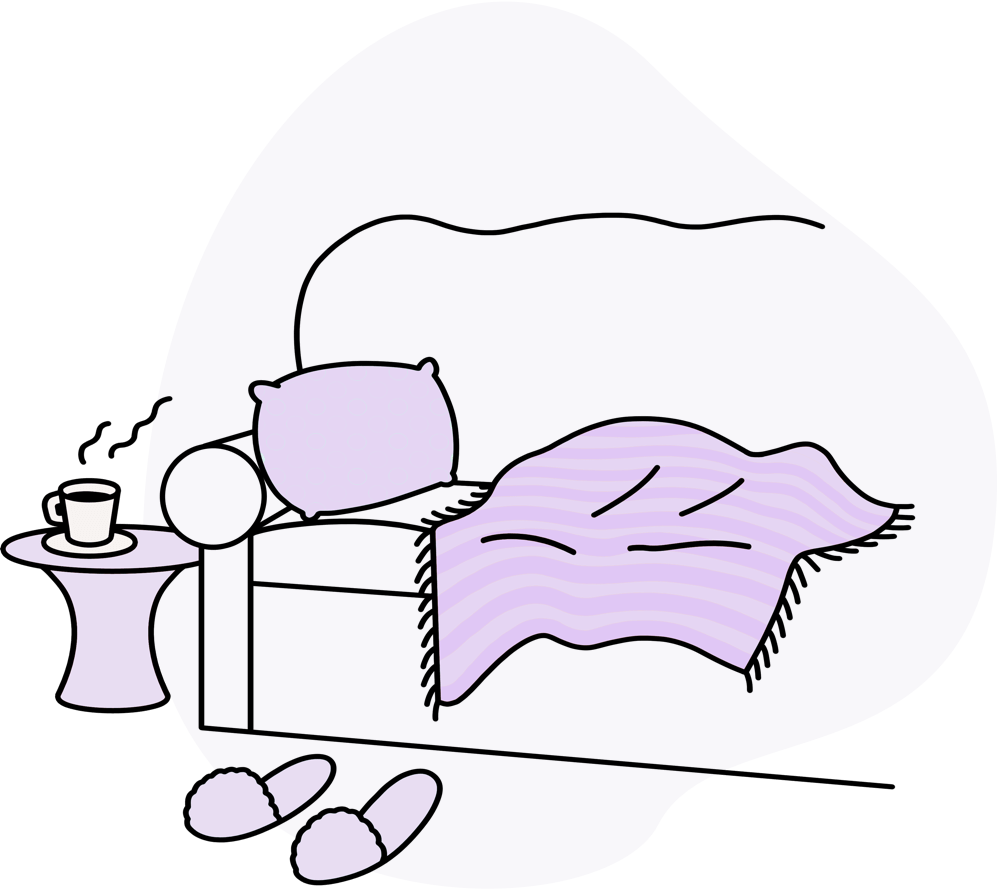 Seeing a therapist on Maple is easy.
First, choose a topic to discuss
No appointment necessary. Just select the topic you'd like to discuss with the therapist.
Consultations are $120 and include a 50 minute session with the therapist. If you have insurance, the cost is typically covered by health benefit plans.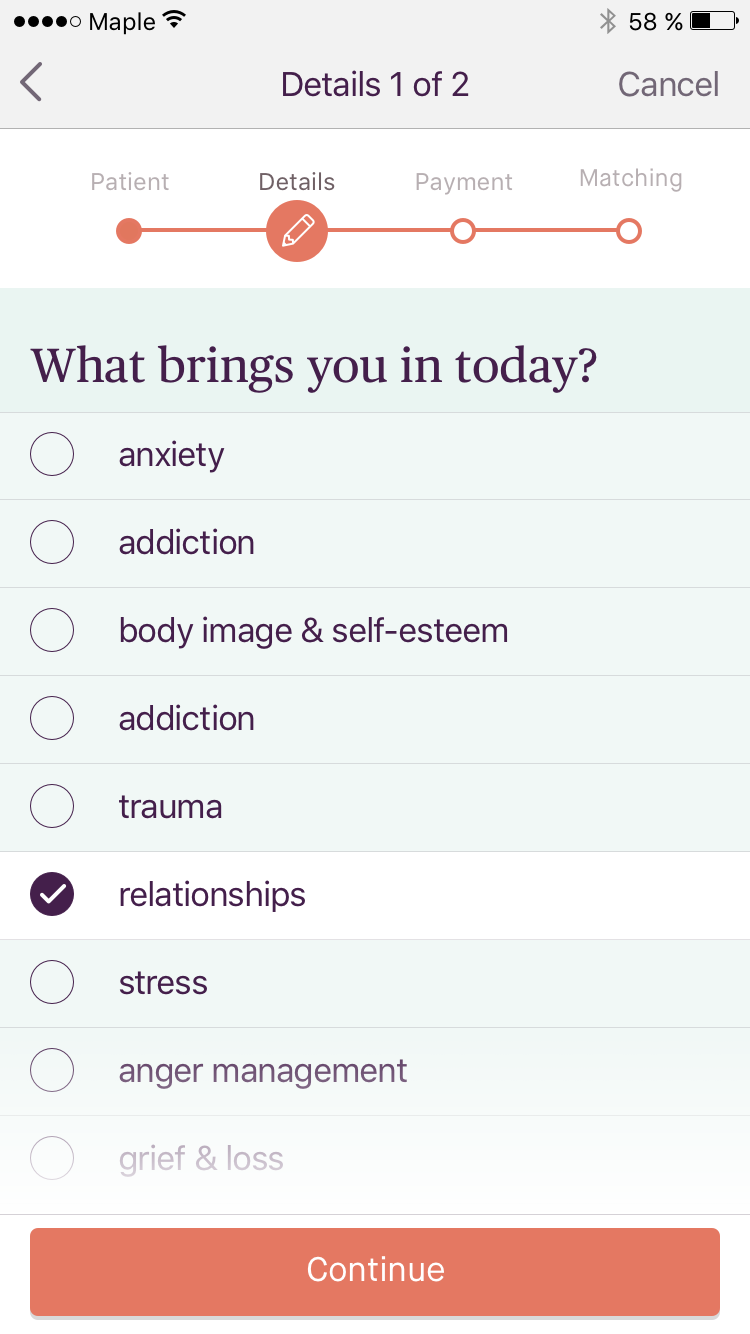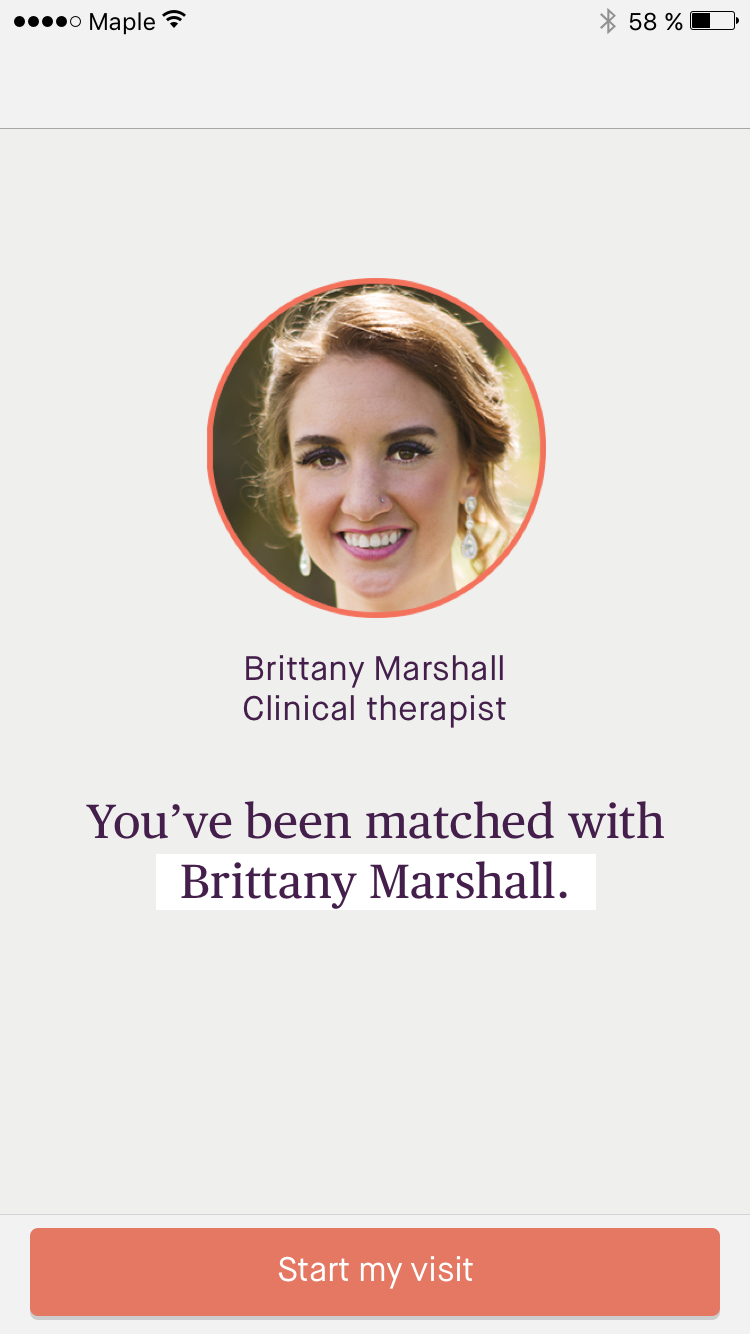 Next, you'll be matched with a therapist
The matching process typically takes less than 2 hours. For overnight requests, you'll usually be matched first thing in the morning. The therapist will review your request in detail and schedule a session at a time that is convenient for you.
Your therapy session is guaranteed to take place within 12 hours of your request.
Start your visit
You can speak with the therapist through live chat or video — it's all up to you based on what feels most comfortable.
Many benefit programs cover the fee of consulting an MSW RSW therapist — check with your benefits provider to see if this is something that's available to you. The therapist's license number will be on your Maple receipt.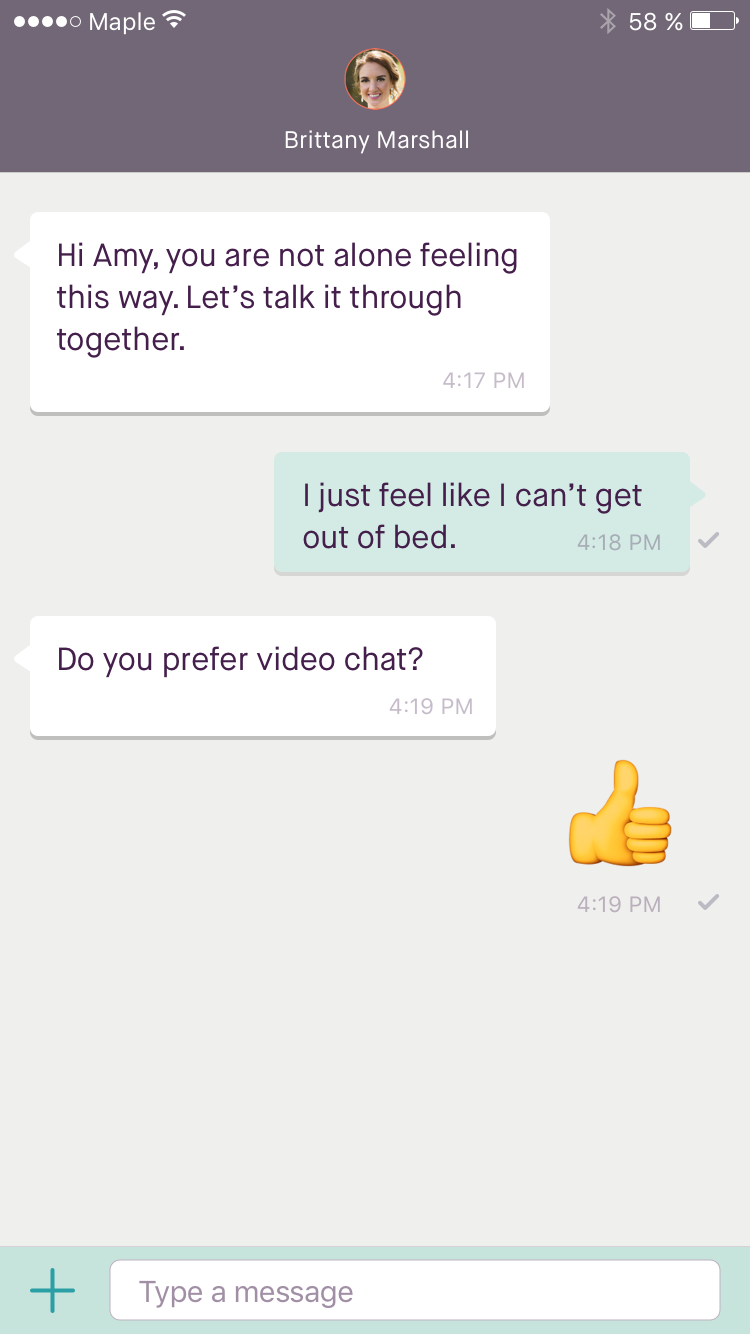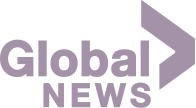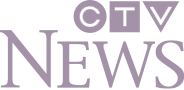 Meet some of the therapists
All therapists on Maple are Canadian licensed and practice therapy right here in Canada. Every therapist is here to support you through everyday life challenges.

Lisa Schwartz
MSW RSW
Lisa helps people manage their anxiety, develop mindfulness, support parenting children with anxiety, and living with ADHD.

Jaylin Bradbury
MSW RSW
Jaylin helps people navigate relationships, stress and burnout, managing anxiety and changing habits.

Aliza Shupac
MSW RSW
Aliza is a Toronto-based psychotherapist with over ten years of experience working with individuals and families in a variety of treatment settings in both New York and Toronto.

Megan Rafuse
MSW RSW
Megan is a clinical therapist who helps people navigate perfectionism, grief and loss, self worth, anxiety and depression.

Melissa Di Fonzo
MSW RSW
Melissa is a clinical therapist who helps people struggling with anxiety, depression, anger management, trauma, grief and loss, addictions, body image and self-esteem.

Brittany Marshall
MSW RSW
Brittany is a clinical therapist who supports others in navigating relationship issues, anxiety, depression, work-related stress, life transitions and changing habits.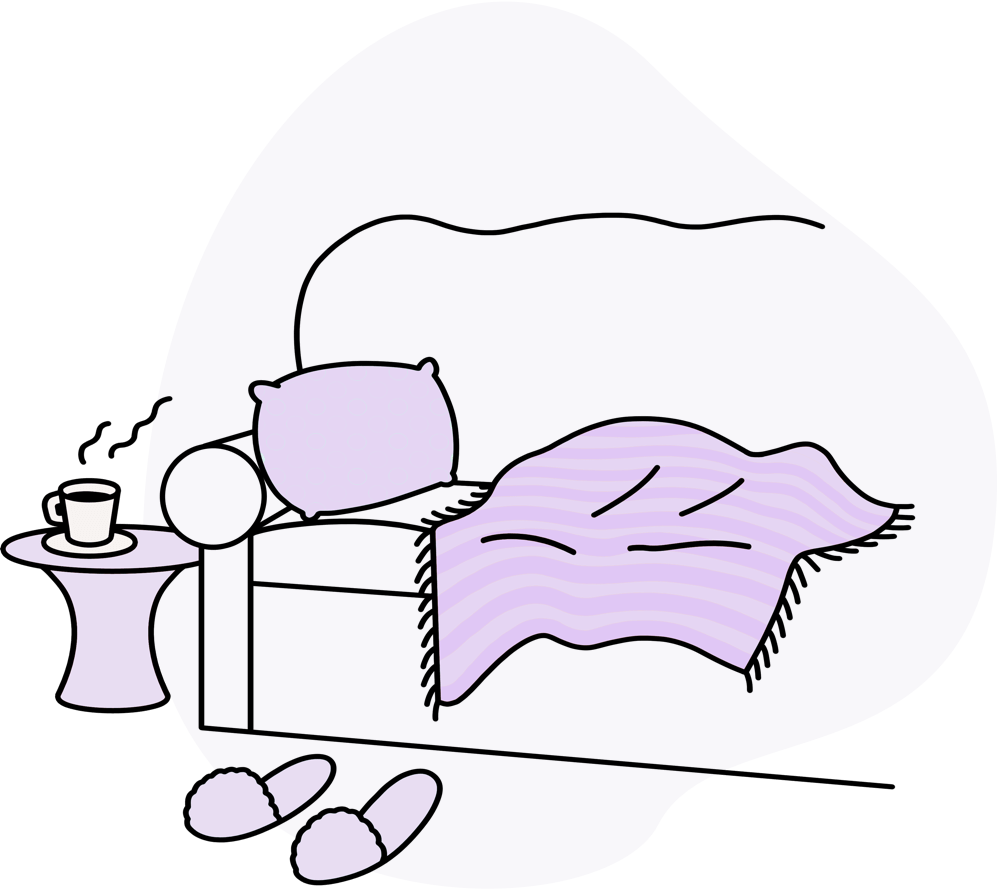 Life can be hard. Therapy doesn't have to be.
Maple revolves around your needs and schedule. Chat with a therapist any time within 12 hours or less. Available in Ontario only.