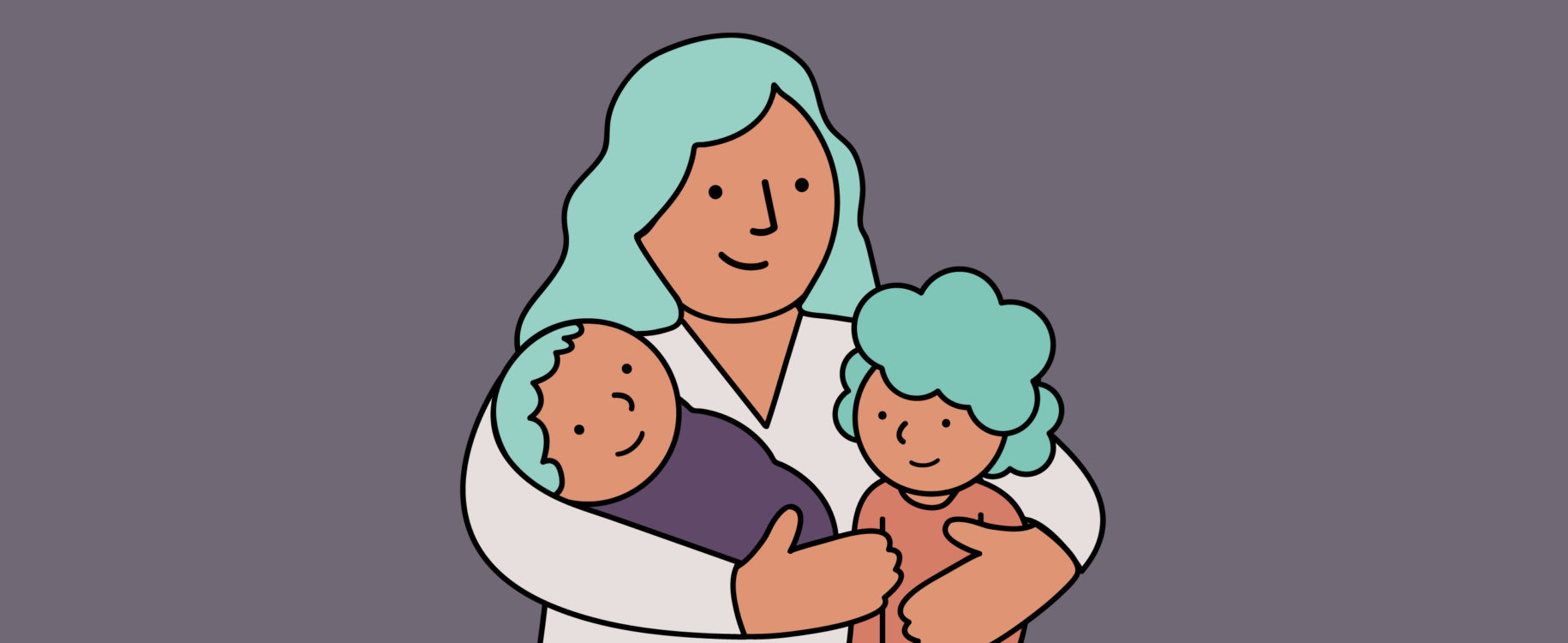 Should I vaccinate my kids during the COVID-19 pandemic?
Caring for your kids means taking them for regular checkups and vaccinations. But because of the COVID-19 pandemic, we're all sheltering in place right now. We know that vaccines save lives. But things have changed so much that many are wondering if they should really be taking their little ones to a busy doctor's office right now. Do the benefits of vaccines and preventative care outweigh the risks of leaving home? We've got the facts to help you make the decision that's right for your family.
Should I take my child for a check-up during the lockdown?
Many doctors' offices aren't open for clinic visits at the moment. Most don't actually have enough personal protective equipment (PPE) to see all their patients in person. And since doctors can't risk getting COVID-19 and transmitting it to their patients, many have switched to telemedicine instead. Fortunately, most issues you visit the doctor for are treatable with telemedicine. When it comes to infants, routine vaccinations, or children with certain conditions, however, pediatricians may want to physically examine the patient. But no matter the issue, you should still be able to access medical care during the pandemic. Just make sure to call your doctor's office ahead of time as clinics aren't accepting walk-ins right now. 
Can I vaccinate my baby during COVID-19?
Whether you can vaccinate your baby during the COVID-19 pandemic likely depends on your doctor as many aren't accepting any in-person visits right now. Once they can establish adequate supplies of PPE, however, they will likely open up. 
To keep patients out of the office, other pediatricians are mostly seeing patients remotely, while operating drive-through vaccination clinics out of their parking lots. This way, staff wearing PPE can administer vaccines without exposing patients to one another and without putting themselves into a confined space with a potentially infected person.
Other doctors' offices are still running in-person visits — though obviously it's not "business as usual." In these cases, doctors aren't seeing sick patients, as the risk of spreading infection is too high. Instead, they're seeing patients mostly through online or telephone visits, with exceptions for certain things that must be done in person, like vaccines. In this case, their office should be more than happy to explain the safety precautions they're taking for in-person visits. Likely that means more cleaning and limiting the number of patients in the office at one time. They should also be pre-screening patients to ensure no one with symptoms enters the office, and asking that no more than one person accompanies the child. Staff should also be wearing full protective equipment including gloves and masks.
Will staying at home protect my unvaccinated child?
Since COVID-19 is keeping us all at home, you might assume that this protects us from vaccine-preventable illnesses too. But the truth is more complex. While your child's risk of contracting something like measles may be lower as long as you're staying home, as soon as physical distancing restrictions ease, their risk returns. With some schools beginning to open, it's possible that vaccine-preventable illnesses like measles will begin circulating again. And just because we're facing the threat of COVID-19, doesn't mean we can't have another outbreak at the same time. Congo, for example, had a measles outbreak at the same time as an Ebola outbreak in 2019. Measles is so contagious, that 90 percent of unvaccinated people who come into contact with an infected person will get it. In Congo, that meant that 6,000 people ended up dying from measles in that outbreak — more than from Ebola.
While staying home may lower your risk of getting measles, it won't guard against other vaccine-preventable illnesses, like tetanus. The bacteria that causes tetanus is found everywhere, including in dirt. So isolating from other people does nothing to protect unvaccinated children from getting it. And getting vaccinated for tetanus is non-negotiable. There's no cure for tetanus, and it can cause spasms, affect your breathing, and even result in death.
If I don't vaccinate during COVID-19 can my child catch up?
While it's not advisable, you can wait to vaccinate your child once things start to open up again. If you decide not to vaccinate your child during the COVID-19 pandemic, it's crucial that they catch up on any missing vaccinations once restrictions ease. For herd immunity to work, most of the population has to be vaccinated: 93 to 95 percent for measles, 80 to 85 percent for polio, for example. If many parents don't vaccinate during the pandemic, the number of unvaccinated children swells, increasing the risk of an outbreak. Because of this, Dr. Theresa Tam, Canada's Chief Public Health Officer, has been vocal that parents should continue to vaccinate their children during the pandemic. No other measure is as effective at preventing severe illness.
It's hard to believe how much has changed in the last few weeks. We're all focused on COVID-19 — and for good reason— but that doesn't mean that other illnesses have gone away. Ask your doctor for specifics if you're feeling anxious about staying up-to-date with your child's vaccines right now. They should be able to set your mind at ease on how they're keeping their patients safe.