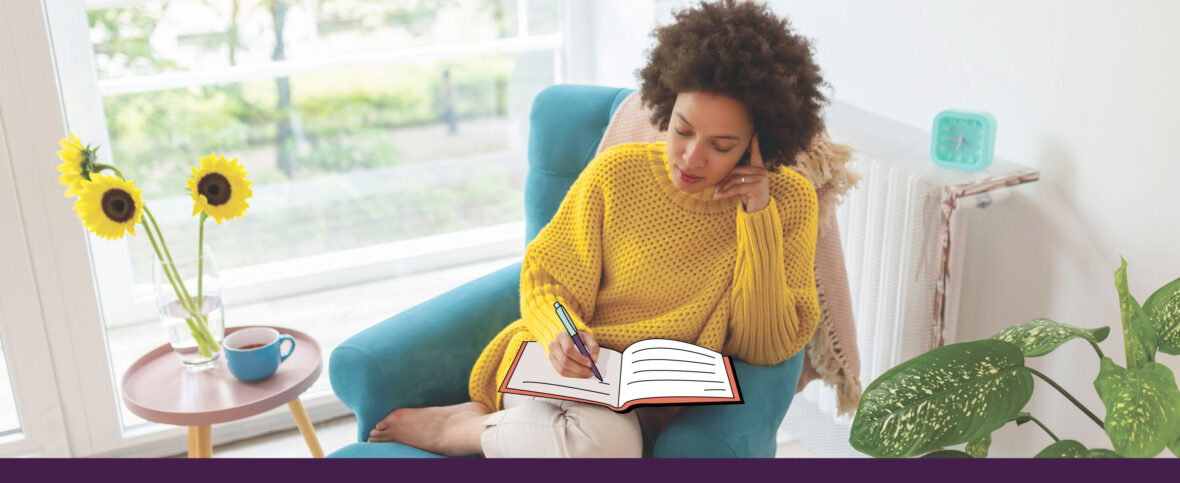 How to grieve during the pandemic
The macro effects of COVID-19 are well-known — physical distancing, at-home learning, and job losses aplenty. But the real tragic stories occur within individual families, when a loved one passes away without friends or relatives by their side.  
With current restrictions on group gatherings, the pandemic has taken away our usual ways of mourning loved ones. So how can we cope without our traditional methods of paying final respects? The following strategies can help.
Remember that grief is an individual process
Each person handles grief differently. Give yourself permission to feel whatever you're feeling. For starters, there's no time limit on grief. It's possible to feel acute loss years or even decades after a death. And while some people feel overwhelming sadness, it's also normal to be ambivalent, angry, or even relieved about the death of a loved one. In other words, don't feel bad if you don't feel sad. A wide range of emotions is normal and valid, and have no bearing on how much you loved the person. 
How can I mourn while physically distancing?
Most cultures mourn collectively. Humans are social animals, so touch and face-to-face contact are instrumental in supporting one another. From visitations, to wakes, and sitting shiva, it's built into society that individuals aren't alone after their loved one's passing. Physical distancing makes these traditions impossible right now, at least in their typical format. Despite that, we still have other ways of connecting.
Many funeral services are now held online so loved ones can attend remotely. Talking on the phone and video calls can also help you feel less alone. Whether it's on Zoom, the telephone, or conversing through a window, sharing memories of our loved ones is a wonderful way of honouring their memory. And, collectivism is one of the most important tools we have for coping with grief. If you need more support, grief counselling is also available remotely.
I don't want to talk about it. What else can I do?
Technology has changed the way we connect, and it can sometimes make us forget about other avenues that are open to us. Writing and sending letters about the deceased, or sharing photos or mementos are powerful ways of evoking their memory. Journaling your recollections of them can also be comforting.
If you're spiritual or religious, you may find that tapping into faith is helpful. Most religious organizations are now holding virtual services. Praying or listening with others can foster a sense of community.
Take care of yourself physically
Grief has a way of making even basic tasks feel overwhelming. Still, taking care of yourself physically is a key part of caring for yourself emotionally. There's no need for elaborate at-home spa days, but bathing, brushing your teeth, and changing your clothes every day are crucial. Fresh air and exercise also help greatly. Exercise releases endorphins which feel good and may even keep depression at bay. So take a few minutes for a fun, doable exercise session. Take a daily walk, or look up some light-hearted dance-inspired workouts. 
Accept support
People often wonder what they can do to help when someone they know is grieving. Flowers and cards are nice, but handmade items go the extra mile. There are few things more comforting than a freshly baked loaf of bread. Since cooking can feel too demanding when you're coping with loss, let your friends know that a home-cooked meal would be welcome. 
Plan for the future
COVID-19 isn't going to last forever — we'll be together again in the future. Plan an in-person remembrance event to celebrate your loved one's life once the pandemic is over. Consider hosting a party, holding a tree-planting ceremony, or scattering their ashes. There are many unique and non-traditional possibilities.
Coping with the death of a loved one during the COVID-19 pandemic is a lot. With time and support, however, you will get through this difficult period. It's also important to know the difference between grief and depression. If you feel hopeless, like you can't function or have thoughts of self-harm, your grief has crossed that line. Don't be afraid to reach out.