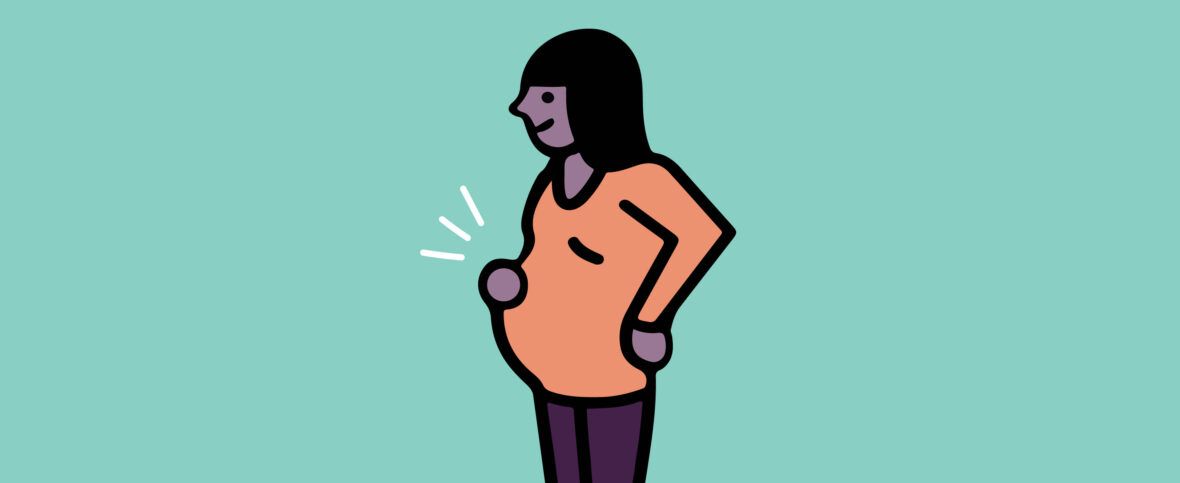 Pregnancy and COVID-19: what are the risks?
Pregnancy comes with its own set of worries. But if you're currently pregnant, the COVID-19 situation has likely taken your anxiety levels to new heights. Every sniffle is suspect right now, and many are wondering how the COVID-19 pandemic is going to affect their pregnancy. We've assembled the most up-to-date facts to help you sift through all the information.
Is COVID-19 dangerous for my pregnancy?
Let's start with the good news. In an interview with Global news, our CEO and emergency room physician, Dr. Brett Belchetz said, "There is no evidence that pregnant women are at increased risk from COVID-19." While pregnant women are more vulnerable to other respiratory viruses such as the flu or SARS, as far as we know, this doesn't look like it's the case with COVID-19. Despite this, pregnant women have been designated as part of a "vulnerable group" as pregnancy can affect how your body handles viral infections in a small number of women.
There have been a limited number of reports of COVID-19-infected mothers giving birth prematurely, but there is currently no information suggesting the virus increases the risk of miscarriage, birth defects or other complications. And when it comes to your new baby, the available information seems to show that most children don't get very sick from the virus. The risk may be greater, however, in children with underlying medical conditions. 
I think I have COVID-19 and I'm pregnant. What should I do?
If you are having trouble breathing, dial 9-1-1 immediately. If your symptoms are mild, however, you should begin by being screened for coronavirus. You probably don't want to head into the doctor's office right now, but thankfully there's the option of online coronavirus screening. Some assessment centers won't take you without a referral from a doctor, so avoid showing up without one.
If your test does come back positive, call your OB or your midwife and explain the situation. Don't show up to their office in person, or you risk infecting them and their other patients. It's understandable that the thought of being pregnant and having COVID-19 is scary. But unless your healthcare provider tells you to, you should also refrain from going to the hospital. Most people who get the virus are fine and recover without needing hospitalization.
What happens if I get COVID-19 and then go into labour?
Dr. Belchetz reassures us that so far "there is no evidence that COVID infection is passed on to the fetus or has any effect on the fetus." If you have tested positive for COVID-19 and are in labour, ideally you and your healthcare provider will have developed a plan ahead of time. If not, call the hospital and let them know you're coming. This lets them prepare for your arrival so you get the care you need without the risk of infecting others.
If you don't have COVID-19 but are still planning a hospital birth, don't be worried about going to the hospital. Labour and delivery wards are typically separate areas in each hospital. As well, hospitals have specific procedures for dealing with possible cases of COVID-19 infection, so you don't have to worry that you'll be sharing space with someone with the illness. 
Can I breastfeed if I have COVID-19?
We currently have no evidence that COVID-19 can be transmitted in breast milk. But because there's a lot we still don't know about COVID-19, the Centers for Disease Control and Prevention (CDC) doesn't have official guidelines on breastfeeding for mothers with the disease yet. Each mother should discuss her unique situation with her healthcare provider to determine what's best for her and her child.
What should I do to make sure I don't get COVID-19 while pregnant?
The best thing you can do to reduce your risk is to eliminate unnecessary exposure. According to Dr. Belchetz, "Pregnant women should take all the same precautions as the general public, such as avoiding sick people and public gatherings, frequently washing hands and sanitizing surfaces." If you do go out for a walk, make sure to maintain a minimum of at least six feet between yourself and others. 
Following all the dos and don'ts of pregnancy is hard enough without having to worry about a global pandemic. It might sound simple, but staying home and washing your hands are two of the best things we can all do to keep ourselves, and each other, safe right now. Continue to practice social distancing and monitor your body. And if you have concerns, don't hesitate to speak to a doctor.