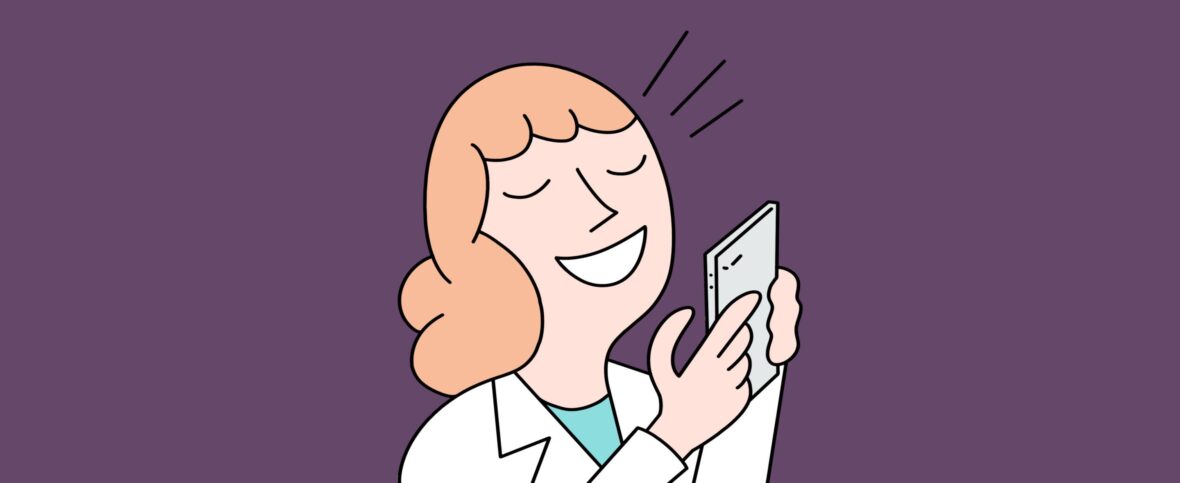 Sick at work? Avoid the clinic with an online doctor visit
Wouldn't it be great if you could speak to a doctor on your schedule, and not the other way around?
If you end up in a situation where you have to leave work to see a doctor for a basic medical need, you're not the only one. The average Canadian takes 8 sick days per year due to common illness or disability.
Getting sick is a burden, but having to miss work for a common medical issue can leave you feeling even more frustrated, and can cause significant lost productivity. Whether you're in an office setting, have your own business, or you're on the road, leaving work for a brief doctor's visit might be the last thing you want to be doing.
Roxana Zaman, co-founder at Maple shares her recent experience at the walk-in clinic:
My family immigrated to Canada in 2001 from eastern Europe, and since I've been here, I have not been able to secure a family doctor. My only option for basic care has always been a constant juggle between long lineups at the walk-in clinic or at the ER. 
I recently carved out time for the walk-in clinic to address some stubborn wrist pain and to get a prescription refill. Since I can't be away from the office for hours at a time, I made sure to arrive early, before the clinic opened, so that I could be the first patient on the list. Here's how my experience unfolded:
20 minutes spent travelling to the clinic

20 minutes spent waiting for the doctor (not bad versus the hours I would have waited, had I gone later in the day)

3 minutes spent on my wrist assessment and getting a recommendation for an ultrasound for further testing

1 minute spent getting the prescription refill

5 minutes spent on an impromptu chat started by the doctor on ancestry.ca and her recent experience (nothing to do with my wrist pain or prescription refill, but happy to listen to it)
Just before the 10 minute consultation mark, the doctor got up and told me she'd run out of time. She couldn't prepare the form for the ultrasound she recommended, and said I'd need to come back for another visit  for it. #sigh
I spent nearly an hour going out of my way for 8 minutes of chatter I did not initiate, and a prescription refill, but no test ordered by the doctor. I have yet to go back for the form.
---
Wait times are an issue
Canada consistently ranks below other developed countries when it comes to wait times to see the doctor. This is according to CIHI, the Canadian Institute for Health Information, which evaluates the performance of our healthcare system.
Key insights from the latest Canadian CIHI study:
20% reported waiting +7 days to see a family doctor the last time they needed medical attention

41% were not able to get a same day answer when they contact their regular doctor's office with a medical concern

43% were able to receive same or next day access to care

33% reported waiting +4 hours at the ER

50% reported waiting +4 weeks to see a specialist
---
There's a better way
Fortunately, the majority of common medical conditions do not require in-person physical exams. Doctors can arrive at a diagnosis or treatment simply by talking to a patient about their symptoms, and seeing them by video when required. That's why we created Maple, so that you can speak to a doctor on your schedule, and not the other way around. At any time of the day or night, you can log in to Maple from your phone or computer, and within two minutes you'll be seeing a doctor.
No more having to miss work, or to delay the important things in life for common medical needs. No more wasted time, no more lost income – just a healthier and more productive you.
---
Maple: Our mission is to help people feel better faster, while empowering patients with more healthcare choice and control.
---