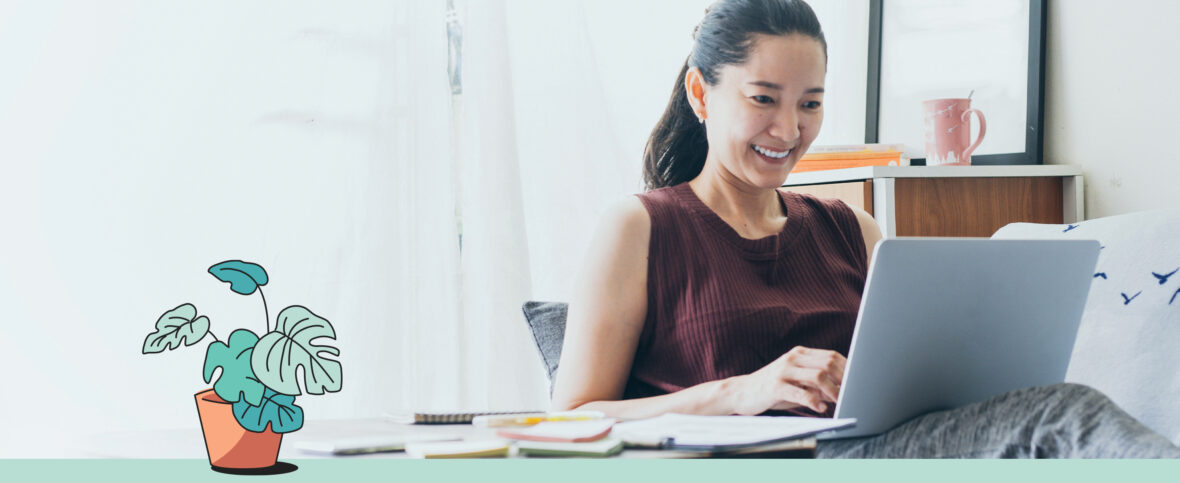 Why employees are looking for a boost in benefits
This spring, the unemployment rate in Canada hit an astonishing record low of 5.3%. What was already a tight labour market got even tighter, creating challenging conditions for employee recruitment and retention. Simply put, in a job market that empowers candidates, employers must invest meaningfully in their retention efforts. Otherwise, companies risk seeing their top performers move on to greener pastures.
As we move into the summer, employee stress and burnout are crucial issues all organizations should keep an eye on. A recent HR Reporter survey found that 18% of employees had left a job during the pandemic because of increased stress in the workplace. Moreover, according to Benefits Canada's April 2022 report, a vast majority of Canadian employees feel they're at risk of experiencing burnout.
But what are some of the different ways to reduce stress and employee turnover? And what explains these alarmingly high levels of stress in the workplace and burnout? Numerous, complex factors are at play here, including the COVID-19 pandemic dragging on, remote work fatigue, increased family obligations, and often a lack of organizational flexibility. Customers' expectations and behaviours have also shifted over the past two years, adding more pressure to a workforce that was already struggling to keep up with demand.
With this in mind, providing unique, high-impact benefit programs that align with employees' values and the type of support they're looking for is more important than ever for organizations. Here's how companies can give their benefit programs an extra boost for 2022.
Mental health support

Coinciding with Generation Z entering the workforce, the culture around mental health at work continues to change. Younger workers have demonstrated that they value mental health employee benefits, as 84% of Canadians who are between 18 and 34 say mental health benefits are essential.
While Canadians recognize that companies are making progress in terms of tackling mental health at work, employees are still looking for more mental health support from their employers. Employees want to be able to bring their whole selves to work, feel like they're in a psychologically safe work environment, and expect their employers to step up their benefits for mental health.
According to a Leger poll, cost continues to be the top barrier preventing employees from seeking help for mental health challenges. Any mental well-being program, no matter how comprehensive, can help ease this burden for employees and encourage them to get care proactively, even if it's just for a few sessions. Services like virtual care and mindfulness benefits can also be paired together to provide robust and flexible solutions for employees at lower costs.
By implementing strong mental health employee benefits, organizations signal that employee mental health and work-life balance are at the heart of their company culture. When an employee is feeling overwhelmed by stress and pressure at work, leaders should want them to feel safe asking for help so they can cool off for a bit and avoid burnout. Generous mental health benefits can encourage employees to feel more comfortable discussing mental well-being at work and ask for help with stress management while ensuring they're getting the care services and support they need.
Fostering flexibility in the new world of work

Organizations are only slowly starting to grasp the many ways in which the massive shift to remote work in the early days of the COVID-19 pandemic has likely changed work forever.
For example, while many employees are now experiencing some form of remote work fatigue, Canadians still appreciate the added flexibility brought on by the shift to working remotely. Moving forward, they expect their employer to maintain a remote work option.
Employees also now value more flexible work schedules, such as being able to compress their workweek into four days or choose to work at different times, like 11-to-7 rather than the traditional 9-to-5. A bank of self-care days also remains a popular employee perk, as these increase flexibility as well.
As work and life continue to intermingle, companies are expected to implement smart processes and policies that provide more flexibility for employees. Doing so supports employees in their daily lives and removes stressors, helping employees focus better when they're at work.
Other opportunities for smart employee benefits
While these benefits are probably more in the "nice to have" category, in a tight labour market, every little bit of differentiation helps. Think of these benefits as the cherry on top, the kind of programs that can help clinch a candidate's decision to join your organization while raising quality of life for current employees.
Work-from-home budget: Reimbursing workers for common office supplies, electronic devices, and internet services is a great start, but some companies go even further by implementing initiatives such as a "plant budget" for employees. This encourages employees to purchase plants for their home office and make their Zoom backgrounds more vibrant.
Employee discounts: A simple initiative like 5% off at a local coffee chain can do wonders, but organizations can go a lot further by thinking creatively. For example, some organizations offer company-exclusive discounts at select retailers for useful items like electronics, smartphones, or fitness equipment.
Company-subsidized snacks, groceries, and meal deliveries: The era of free food every day in the company cafeteria may be over, but that doesn't mean companies can't help employees refuel during the workday. Offering a corporate pass or personal stipends for meal, snack, or grocery deliveries can be a great way to support employees in practical ways.
Personal development and education budget: Companies that implement employee budgets for personal development show that they understand careers aren't linear and that education is a lifelong journey. A personal development budget can be a win-win for employees and employers, helping employees refresh their skills while allowing employers to benefit from a more skilled workforce.
VTO (volunteer time off): This awesome perk encourages employees to do volunteer work without having to take a personal day. Supporting volunteer work is a great way to help your team explore other ways to work while communicating to potential hires that your organization believes in social responsibility.
Pet insurance: Companies offer dental and vision insurance, so why not pet insurance also? Many workers got pets during the pandemic, and in a work-from-home world, these animals quickly became an integral part of their daily lives. Providing pet insurance can show that your company pays attention to details and values home life just as much as work life.
Boosting your benefits to boost your bottom line
With the unemployment rate at a record low, the COVID-19 pandemic still raging on, and numerous challenges to navigate, organizations have their hands full. Investing in employee retention by boosting your company benefits package can make an important difference, helping you recruit top talent while supporting existing employees and ensuring they continue to thrive in your organization.
Now more than ever, companies are looking to support employees in all aspects of their well-being, including their social, emotional, physical, and financial health. An all-in-one solution like virtual care can help your organization achieve multiple key objectives at once, including improving employee engagement.
Don't underestimate the importance of compensation and benefits. If you'd like to speak with a member of our team on how to bring your employee benefits to the next level, please reach out. We'd be happy to share our insights with you as Canada's leading virtual care provider.