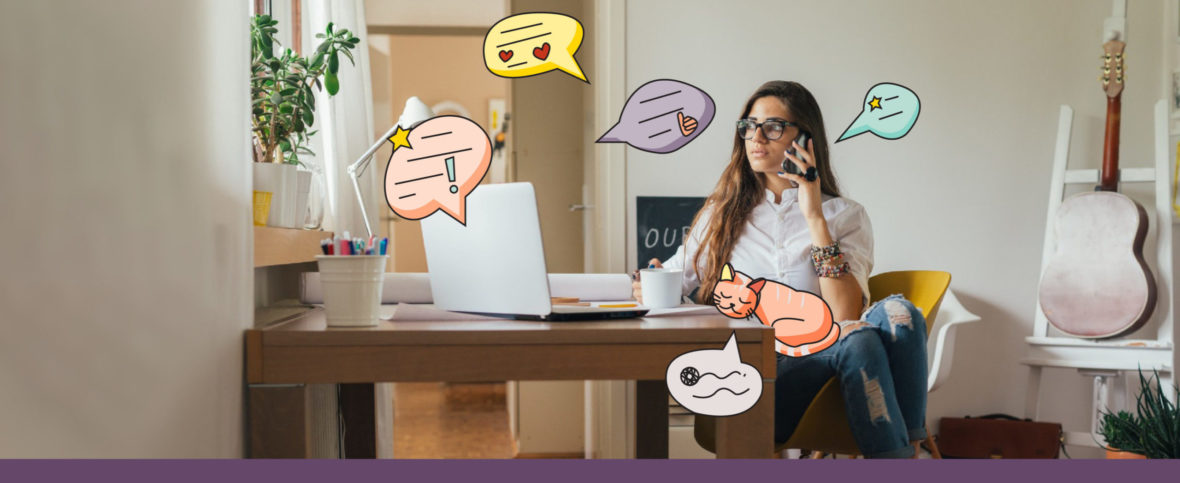 Healthcare goes virtual: A disruptor to watch for
This article was originally featured in Canadian HR Reporter
Typically, when an employee gets sick or starts to feel under the weather, they'd call their doctor, book an appointment, and do their best to clear their schedule by rescheduling any meetings, commitments or deadlines on their plate. Productivity is disrupted and absenteeism is naturally increased.
But the approach to healthcare is changing with technology, thanks to the growing wave of virtual healthcare services being offered in Canada, with services accessible anywhere an internet connection is available.
According to a May 2020 poll conducted by Abacus Data and the Canadian Medical Association, Canadians who had accessed virtual healthcare due to COVID-19 reported a 91 per cent satisfaction rate, with nearly half of Canadians stating they preferred the virtual method as a first point of contact with a doctor.
Different models
With the increased interest in this new style of healthcare that promises reduced absenteeism, increased employee health and wellness, particularly when thinking of a homebound or remote working environment, it's becoming important for HR professionals and decision makers to understand what type of providers are available, and how the models of care differ.
In a triage or concierge model, a patient's first interaction is with a nurse or care coordinator who may refer the patient to a physician if deemed necessary. This model is best for non-urgent cases, and patients are seen within half a day to several days. While it can be effective, there is typically a lower resolution rate with this model.
A booked appointment model is similar in wait times and suits non-urgent cases where patients have a flexible schedule that can accommodate a wait of up to several days. Resolution rates are slightly better than the triage or concierge model but can vary significantly.
While the models above may be adequate for some cases, Maple, Canada's leading virtual healthcare provider, co-founded in 2015 by Dr. Brett Belchetz, a practising physician, goes above and beyond. Maple has adopted an on-demand model led by physicians and nurse practitioners that's accessible via secure messaging, audio or video chat.
"It has never been more important for organizations to consider new digital tools to support employee health and wellness," says Christy Prada, VP of Business Development at Maple. "Barrier-free access to high quality virtual healthcare is a key way to support employee wellness, especially now as organizations see the impact the pandemic has had over one year later."
Access in minutes
For Maple, quality means accessing care in minutes, at any time of day, or night for that matter. Think of them as an old-fashioned house call, without the leather satchel, but with the ability to treat, diagnose and digitally fax (or renew) prescriptions directly to the pharmacy of choice. Maple's resolution rate floats above the rest at 91 per cent for first time interactions.
Once a resolution is achieved between the patient and the doctor, the Maple care concierge is there to help the patient address any followup questions, such as where to access a test or requisition form, and help navigate a patient's virtual healthcare journey.
Maple's team-based, collaborative care management is one of many aspects that help set them apart as an integrated provider. Their platform is focused on comprehensive medical record keeping that is shared across Maple care providers.
While a general practitioner will generally be a patient's starting point, in some instances, Maple doctors are able to refer to a wide variety of medical specialists and allied health professionals on-demand. Dermatology, ndocrinology, Respirology Navigation, Oncology, Naturopathy and more are all on the table.
This is a true boon to an employee with a chronic health condition, as they're able to see a doctor regularly for ongoing checkups, greatly reducing absenteeism while improving their personal health outcomes and work productivity.
Straightforward implementation
For HR professionals and decision makers, there's the added benefit of simplicity with a straightforward implementation system and analytics for tracking ROI-related metrics. Maple's holistic wellness journey also takes the place of traditional EAPs and helps streamline accounts by cutting down on wellness vendors.
The evolving field of virtual healthcare is keenly focused on filling gaps left by the traditional healthcare space, with a commitment to ensuring long-term success for businesses. How can you not feel like your well-being is valued with medical assistance available at your fingertips?
Get in touch to learn more about adding virtual care to your employees' benefits programs.