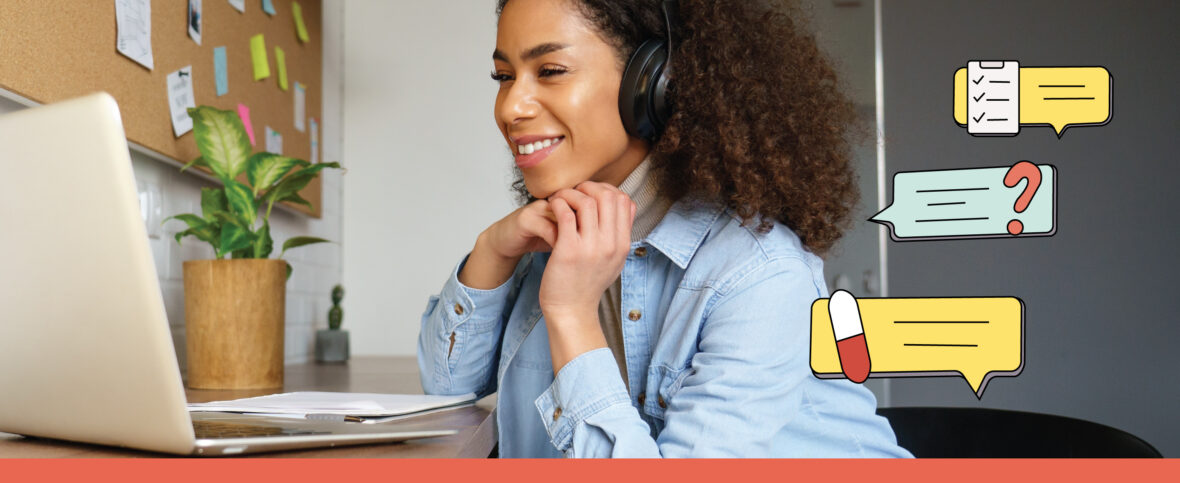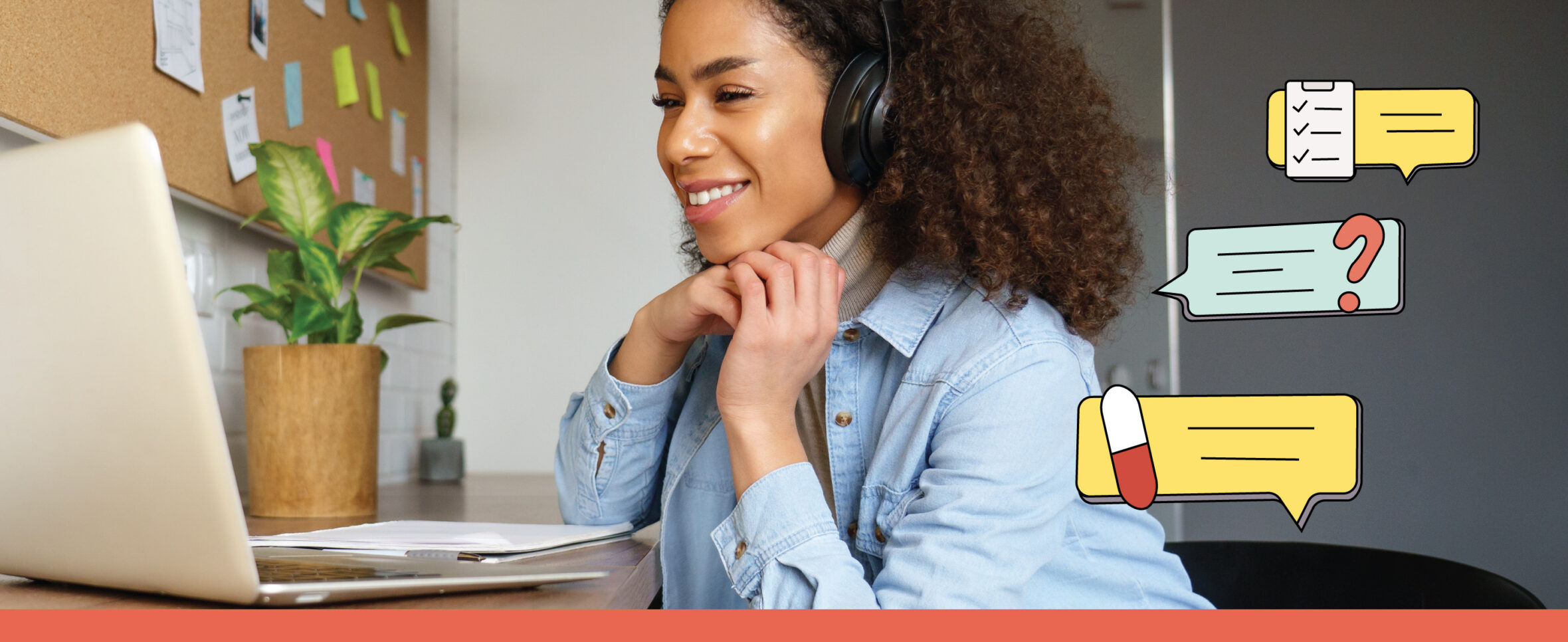 Telemedicine benefits for employers and employees
The most competitive businesses rely on finely-tuned processes driven by a healthy and happy workforce. Without competitive healthcare benefits, it's hard to create a winning workplace where talent can flourish. After all, 78% of employees report that they're more likely to stick around for the long haul if their employers offer comprehensive health benefits.
Building a strong workplace culture starts with investing in the health of your employees. This includes telemedicine, or "virtual care" coverage. With social distancing mandates in effect, it's crucial that your employees receive the care they need while minimizing their exposure to others. 
However, this is only one of the many benefits that come with investing in telemedicine benefits for your employees. We've listed some of the other top reasons to offer virtual care below.
Strengthening company culture
Health and wellness are at the heart of thriving workplace cultures. When your employees feel safe, healthy, and supported, they perform better at work. On average, employees who have comprehensive health benefits, including virtual care, are 11% more engaged at work than those who don't. 
Ensuring safety and social distancing
With the arrival of COVID-19, virtual care is changing the way primary care is delivered. Maintaining distance is a critical factor for providing safe and effective healthcare services in this "new normal." Virtual care also reduces the strain of patient demand on healthcare facilities and limits potential infection exposure. 
Usually doctor's offices are thought of as safe places. Today, many patients feel apprehensive about visiting a doctor in-person for care not related to COVID-19. Fortunately, virtual care lets patients receive the care they need from the comfort of their homes without jeopardizing their safety.
Accessible mental healthcare
One in every five Canadian adults will experience a mental health or substance abuse problem in any given year. This leads to over 500,000 employed Canadians missing work every week due to mental health-related disabilities. 
Telemedicine has workplace mental health benefits as well.  Virtual psychotherapy, psychiatry, and other services open up mental healthcare to those who otherwise don't have time or local providers. Patients can speak with therapists via text or video to receive the therapy they need. 
Support a remote workforce
Telecommuting is becoming increasingly popular. Recent reports show that many Canadians are now working remotely from cottages and rural locations more than ever. For some remote employees, seeing a physician means driving hours to the nearest town. Thanks to virtual care, those working from remote locations can access the care they need even if local options are scarce. 
Reduce
employee absenteeism with telemedicine
In Canada, employee absenteeism costs over $16 billion annually. This loss translates, on average, to nine days of forfeited productivity per employee. A typical Canadian company will lose over $2,000 per employee every year to employee absences. 
It's often not possible to schedule a same-day doctor's appointment in person. Since up to 70% of doctor visits can be handled remotely, telemedicine lets employees quickly address their health issues without taking time off work.
Increase your business's competitiveness
It's proven that fully-trained employees are more productive and bring greater monetary value than newer employees. Telemedicine has employee retention benefits, since the majority of workers state that health benefits are a major factor when it comes to job satisfaction. For the most in-demand candidates, they can afford to be even choosier. Offering virtual care is a competitive advantage for employers looking to put together teams that contain the best available talent. 
Empower a productive workforce
Your business is only as healthy as its employees. When your team has better access to care, studies show that teams enjoy a healthy boost in productivity from workplace telemedicine. Lost productivity due to suboptimal health costs over $260 billion annually. Recently, a study found that teams with one worker suffering depression are 5% less productive as a whole than healthy teams. A five percent difference in productivity can make a world of difference for a company's bottom line. If you want to boost workplace performance, telemedicine is a great place to start.
Healthy employees can focus on their jobs instead of worrying about managing symptoms they're dealing with. Virtual care lets employees see a physician faster and with fewer barriers, so employees can get back to their jobs quicker and feel better. 
Boost work-life balance and employee satisfaction
Virtual care cuts out the time spent transiting to and from a doctor's office, and prescriptions can be delivered right to patients' doorsteps. Employees with virtual care coverage can optimize their schedules to visit a doctor when it's convenient for them. 
Virtual care also boosts work-life balance by freeing up time for employees to take care of more rewarding tasks. Taking the dog for a walk, one-on-one time with kids, or a rejuvenating meditation session are more fulfilling uses of time than sitting in a waiting room. 
The result is a happier, healthier team. A recent Ipsos poll found that 72% of Canadians would view their employer more positively if they were offered telemedicine benefits. This is especially true of young employees aged 18 to 34 years old, who rank lowest in job satisfaction and mental health. Among this demographic, 78% say they would view their employer more positively if given telemedicine benefits.
Be a workplace innovator, invest in telemedicine
The exceptional times we're living in have underscored the need for telemedicine. Social distance mandates have made virtual care imperative for businesses that want to protect the health and safety of their employees. Virtual care benefits both employers and employees, as well as our broader communities as we work to finally quell COVID-19.
Plus, studies show employee satisfaction is highest in companies that prioritize the health, well-being, and freedom of their workers. Telemedicine does just that by providing employees with fast, effective care on their own terms. 
Looking for ways to support the health of your workforce? Get in touch. We've helped many organizations create customized plans to meet the unique needs of their staff. The future of both work and healthcare are about accessibility and flexibility. We're here to provide support.