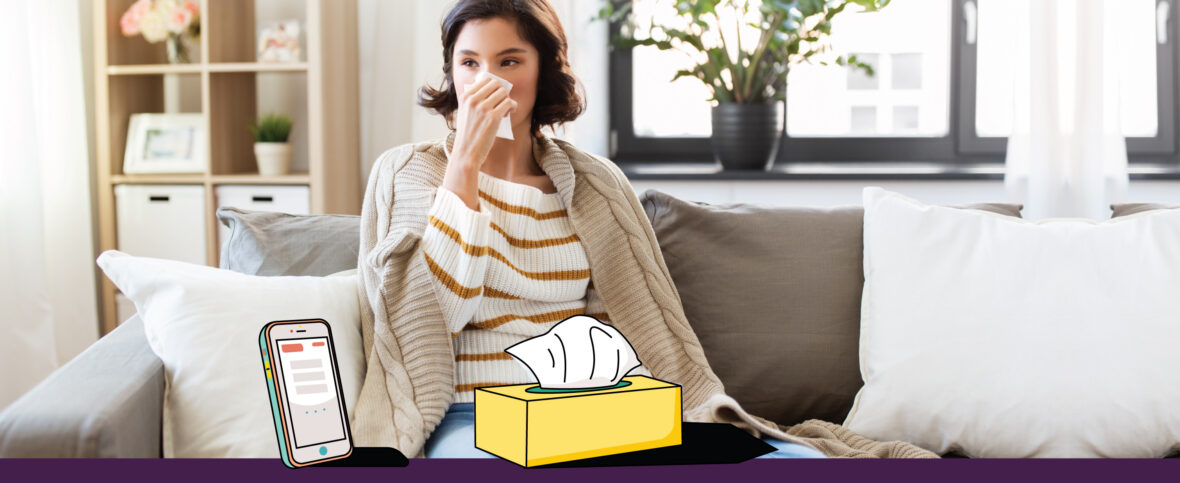 Cold, flu, allergies, or COVID-19: how to tell the difference
With COVID-19 hitting at both the end of cold and flu season and the start of allergy season, it can be difficult to know what your symptoms are telling you. While there's a lot we don't yet know about COVID-19, there are key symptoms to check for, so let's talk about which symptoms you should look out for and which ones indicate a cold, the flu, or allergies. 
Symptoms of the flu:
The flu is the illness that's most commonly confused with coronavirus. Symptoms include:
Cough

Fever

Fatigue

Stuffy/runny nose (less commonly)

Sore throat

Body aches
Symptoms of COVID-19:
While coronavirus symptoms are close to those of a flu, you often don't see the runny/stuffy nose that you'd see with the flu or a cold. Additionally COVID-19 often presents with shortness of breath, which is rare in the flu. Some of the most common symptoms of COVID-19 include:
Talk to a doctor about COVID-19 online. Register now.
Symptoms of a cold or allergies also include:
A cold or seasonal allergies will have different symptoms than coronavirus. Symptoms that will tell you it's likely a cold or allergies, and not a case of COVID-19 include:
Itchy eyes

Stuffy nose

Sneezing 
While the above are good guidelines, it bears repeating that symptoms and risks may vary from person to person, so you should always check with a doctor if you're concerned. If you prefer not to travel to a doctor's office or waiting room at this time, our doctors are online 24/7 through your phone or computer to discuss your symptoms and help you determine if you require medical attention. 
Talk to a doctor about COVID-19 online.
Register