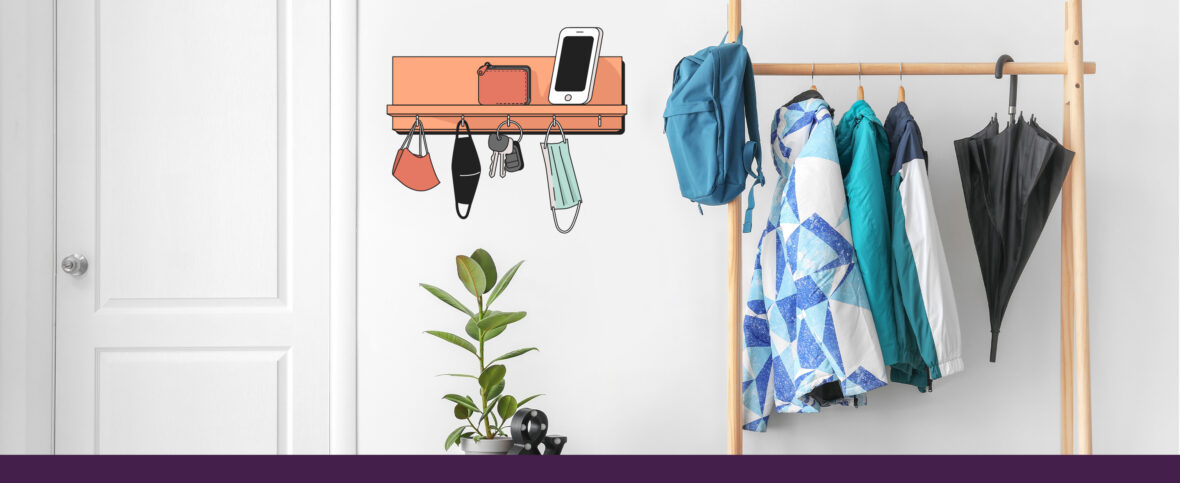 Tips for grocery shopping during COVID-19
Grocery shopping has gotten awkward. You have to pick up food, but in doing so you're exposing yourself to lots of other people in a confined space. Not the most compatible with your physical distancing efforts, right?
Still, everyone needs to eat. Here are some tips on how to make your food runs as safe and hygienic as possible. 
Shop at off-peak hours
Grocery shopping is essential, but visiting a crowded grocery store negates your efforts to physical distance. Peak hours for business at grocery stores are 4pm-6pm on weekdays, and afternoons on weekends. Try to shop outside of these hours so you can maintain your distance from other shoppers.
Avoid touching surfaces
Touching a contaminated surface and then touching your face is a major way COVID-19 spreads. Grocery store surfaces are especially risky — there's no telling how many people touch them throughout the day. Try not to touch any surfaces when you're out grocery shopping. Either wear disposable gloves, or use a cloth or your shirt sleeve to pick up items. Make sure you avoid touching your face when outside your home.
Ask about senior's hours
If you're a senior citizen, take advantage of special senior's shopping hours. Many grocery stores and pharmacies are offering designated time for seniors to shop before opening to the public. 
Bring disinfectant wipes
Grocery carts and baskets are touched by multiple people throughout the day, so they're not exactly sanitary. Bring a lysol wipe to the grocery store to quickly disinfect your push cart, shopping basket, and handles on freezer doors.
Use delivery services
If you're sick, it's important you stay isolated at home. There are grocery shopping services such as Instacart that offer same-day or scheduled delivery. You can order your ingredients for dinner, go back to bed, and receive the food at your doorstep in a few hours. Delivery services are super handy, and help you avoid spreading or catching COVID-19.
We tip our hat to grocery store workers — they're making a great personal sacrifice so the rest of us can continue accessing food. You can navigate the grocery store by taking care to stay a safe distance from other shoppers, and being wary of potentially dirty surfaces. And, there are grocery delivery options if you can't leave the house. 
Speaking of handy on-demand services, you can see a doctor in minutes without leaving your home. Signing up for an account is easy.