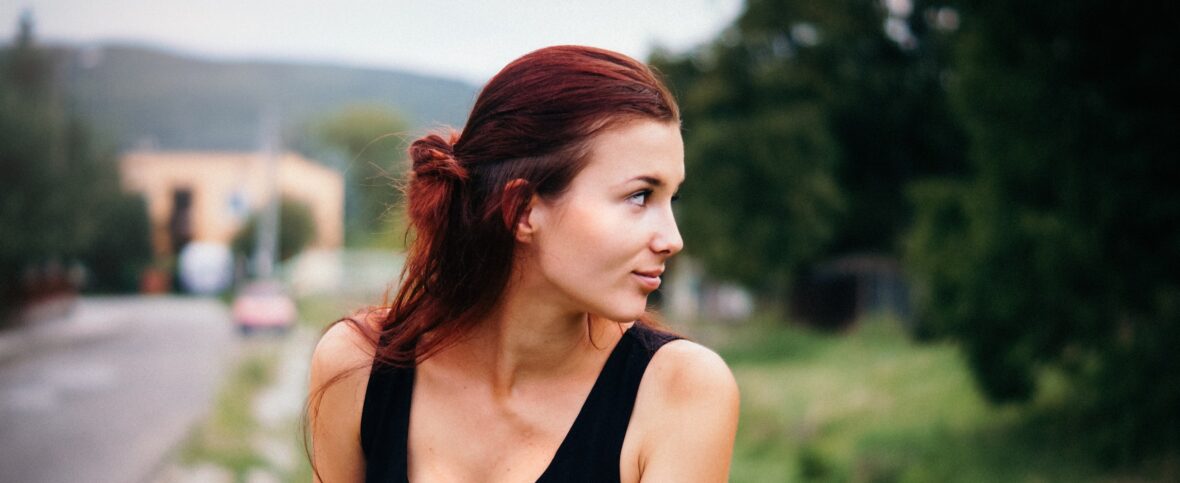 I called it my uniboob — one woman's plastic surgery experience
Plastic surgery is a taboo subject in Western culture and few will admit to getting it. But despite the mystery, plastic surgery is a huge industry. As medicine continues to advance, a trip to the cosmetic surgery clinic can help us to look our best with minimal risk. And with the introduction of online cosmetic and plastic surgery consultations, it has become more convenient than ever before. But despite the expertise of the medical community, plastic surgery is not without risks. We break down the basics of plastic surgery and speak with someone who's actually gone through it.
Statistics
Statistics Canada doesn't keep data on plastic surgery procedures, but we know from the American Society of Plastic Surgeons that in the U.S., cosmetic procedures in 2018 were up 163% over the year 2000. Currently, the top three surgical procedures are breast augmentation, liposuction, and rhinoplasty (nose jobs). But the largest numbers come from so-called minimally invasive procedures such as getting fillers and chemical peels.
Difference between cosmetic surgery and plastic surgery
While both fall under the umbrella of plastic surgery, cosmetic surgery and plastic surgery aren't interchangeable terms. Plastic surgeons undergo five years of training following medical school in order to be certified. With that designation, they are able to perform reconstructive surgery and medically necessary procedures — for example, fixing a cleft palate. While aesthetics are an important component in their work, their focus is on restoring function and a normal appearance to a part of the body.
Cosmetic surgery, in contrast, is a branch of plastic surgery that focuses on aesthetically enhancing a part of the body that already functions normally. So while plastic surgeons can (and often do) specialize in cosmetic surgery, not every cosmetic surgeon is also a plastic surgeon.
Risks
Only those who are licensed by the Canadian Society of Plastic Surgeons are allowed to perform plastic surgery in Canada. Cosmetic surgery procedures, on the other hand, are often done by dermatologists or other doctors who have some additional training. Such doctors will often call themselves cosmetic surgeons. This isn't necessarily a bad thing, and it is quite common for dermatologists to specialize in minimally invasive procedures such as facial fillers, or non-surgical ones such as laser treatments. It becomes an issue, however, when the person performing your liposuction is a dentist with a two-day liposuction seminar under their belt.
The single best thing you can do to protect yourself is to research the doctor who will be doing your procedure. During your consultation with the plastic surgeon, ask the doctor how many times they have performed the specific procedure(s) you will be getting. Check our blog here for more questions to ask during your cosmetic or plastic surgery consultation.
To get a sense of what getting plastic surgery is like, we spoke to Carole, a 32-year-old professional who lives a couple of hours outside Toronto. In addition to working full-time, Carole has also been running her own business, a wellness retreat, for two and a half years.
What made you want plastic surgery?
I'm pretty open about having breast augmentation. I had nothing really and I went to a 34C. I used to buy those "magic" infomercial lotions that are supposed to make your boobs grow, so I always knew it was something I was going towards. My intention originally was to do it after I had kids. But then I got married at 21 and divorced at 22, and after that I was like, "I'm getting boobs."
How did you decide on the doctor?
I did a lot of research online, looking at different doctors, within Ontario but also outside of it. I ended up settling on a doctor in Brampton. It was about two and a half hours to get there and I had to take time off of work, but I had heard lots of horror stories about bad surgeries so it was important to me to go somewhere reputable. Once I settled on the doctor, I went and met with him, to make sure I felt comfortable.
What was the initial consult like?
My first meeting was with a nurse. I took my shirt off so they could measure me. Then I put on different sized bras with implants in them. I had brought shirts with me — a sweater, a tank top and a t-shirt — to see what the breasts would like underneath the different clothing. Once I settled on a size, I met with the doctor. He went over all the risks and what his record with these surgeries was. Once I was comfortable with all that, it was back to the nurse for the final sign up. They had a binder of images to show me the different insertion zones, with before and after pictures. Then they took me on a tour of their surgery ward and recovery area so I could see what everything looked like.
What was the day of the surgery like?
It was pretty nerve-wracking. You're going in and having your body manipulated. Because I was so small, there was a chance of me not having cleavage for several years because my skin had to stretch so much. So you're having cosmetic surgery, but you know it's not necessarily going to look the way you picture it. But they were wonderful and walked me through everything again and my mom was there with me. And then the doctor came in and met me and they wheeled me into the operating room. I woke up in the recovery room — I think it was only an hour and a half later. It was pretty quick.
What was the recuperation like?
It was incredibly painful at first. At the time it was so bad I was like "why did I do this?" I actually had an allergic reaction to the pain medication they gave me. So I was getting sick and every time I moved forward it felt like the implants were falling out of me. They went around my nipples when they went in, so everything was very sensitive and my skin had been stretched very tight. So for the first three or four days I couldn't put a shirt on and I hung out at home. I couldn't push, pull, or lift things over five pounds for like a month. I was off work for three weeks.
Were you happy with the results right away?
I never second guessed it. My mom saw such an immediate difference in me that she insisted on paying for the surgery. She said she noticed it immediately in the way that I stood — that I wasn't hiding myself anymore. Psychologically it was the right thing to do; I did feel 100% better about myself. Physically it took some time. I called it my "uniboob" for a year, until the skin stretched enough for the two breasts to form properly. So that process took longer but I never felt it wasn't the right decision.
Are you still happy with the results?
I am. Originally I was just going to go for a "B" cup because I just wanted boobs, but I ended up going with a "C" cup because they said, "Always go for a size bigger." When you first get them there's so much swelling and then when the swelling goes down, you're often like "Oh, I liked that first size." Now, 10 years later, I probably could have gone a little bigger just because my body has grown over time. But at the same time I love them.
Do you have any advice for someone who might be contemplating doing it too?
Consider the mental impact. You want to make sure that you're going to the right person and doing it for the right reasons. Get what fits your body because things do change as you age — I know some people who went way too big when they were younger and now that's a problem. If you're contemplating having children, there are special considerations — whether it's good under the muscle or above the muscle, things like that. Take your time and don't rush, because it's in your body and it's supposed to last forever.
*Name has been changed to protect privacy and interview has been edited for length.