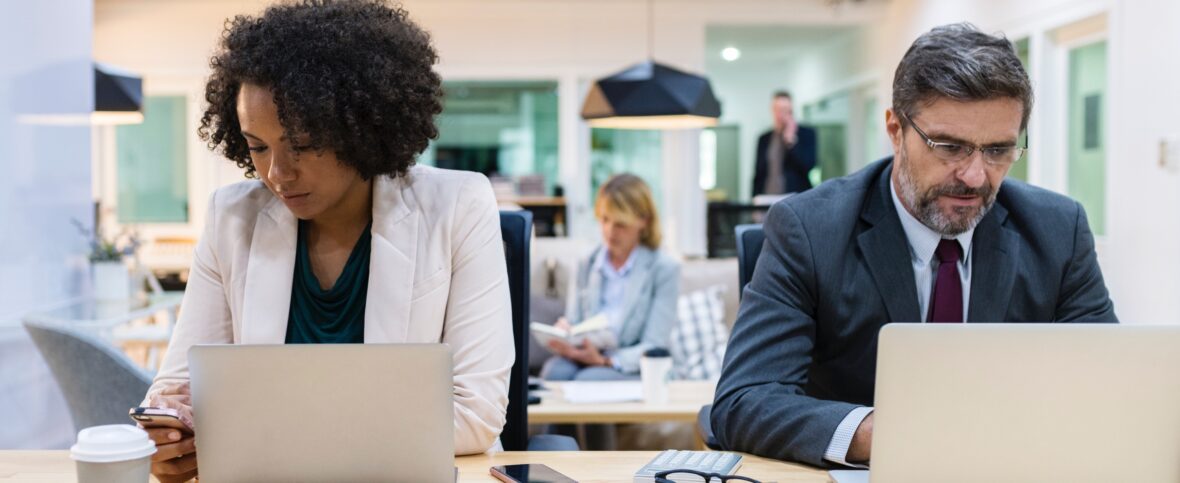 Creating a healthier workforce to reduce absenteeism
Workplaces thrive on employees who are physically and mentally at their best. But how can employers help make this a reality?
Despite increasing medical coverage, preventable illnesses still cause high rates of absenteeism. Employees took an average of eight sick days in 2017. This contributes to drops in team productivity and ultimately, reductions in the company's bottom line. In 2016 alone, absenteeism cost Canadian employers $16.6 billion.
Why is this the case when many employers provide benefits?
The truth is, many Canadians avoid doctors' visits because they don't have an easy way to access healthcare. 20% of Canadians wait over 7 days for an appointment with a physician. The thought of visiting a walk-in clinic fills most people with dread. Between commuting, wait times, triaging in the office and visiting the pharmacy, a simple doctor consultation can easily take three hours. This, in turn, puts employees behind on their deliverables, adding needless stress to their day.  
And so, when the first signs of an illness appear, instead of visiting a doctor and preventing the issue from worsening, Canadians bet on the illness passing quickly. Without an easy way to address acute health issues, employees opt to go to work sick, all the while stressing about their health (or the health of their family) while at the office. Known as presenteeism, Morneau Shepell reported that 32% of employers and 53% of employees recognize this as a serious issue.
Thankfully, most of the time employees are right. They'll recover quickly and be back to health within a week's time. But sometimes, that's not the case. What was initially a minor inconvenience or discomfort, becomes a serious urinary tract infection, or flu that drastically increases the sick days required.
So what can employers do?
It may seem like there aren't many options. But as with many issues, technology provides a simple and effective solution. With advancements in connectivity, up to 70% of non-emergency medical issues can be resolved with a text or video doctor consultation. This means that an employee can consult a doctor from their couch as they unwind, or even from their office. This is known as telemedicine, or virtual care. 
While telemedicine is relatively new in Canada, it is quickly gaining traction. Progressive employers and organizations are stepping up to the plate to provide virtual care benefits to their teams to keep employees healthy and productive. 
Studies have shown that nine in ten people using telemedicine have their issue fully resolved without ever receiving a hands-on examination. On top of this, Maple receives a 5/5 rating from 98% of users. It's a fantastic example of the high satisfaction rates that are possible when patients are connected directly to a doctor without the stress of the waiting room or the time-consuming nature of a nursing triage that other, similar platforms require.
Providing access to virtual care not only reduces stress for employees, but it can also increase company productivity and morale. It allows staff to focus on their work instead of worrying about whether they should be taking the time to see a doctor. It's a true win-win for both employers and employees that should become common practice for any employer looking to increase team productivity and health in the future.
– – –
Written by Christy Prada, VP Business Development at Maple
For more information, visit our business page.