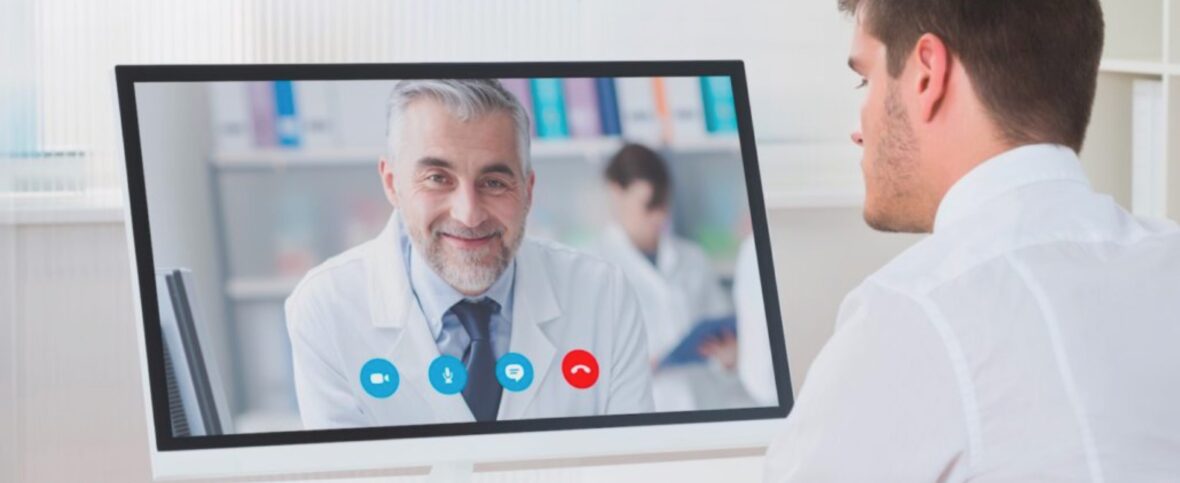 2017: Telemedicine in the US and beyond
Last year, the Wall Street Journal proclaimed "after years of big promises telemedicine is finally living up to its potential". We'd have to agree.
Over the past few years, we've witnessed the renewed excitement about the potential of telemedicine to transform healthcare. With smartphone proliferation, faster internet speeds, favourable insurance schemes, and a variety of sensors and devices to augment the clinical applicability, telemedicine technologies have finally started to mature.
Of course, telemedicine has long been used in one form or another to address access to care in remote and sparsely populated areas such as Saskatchewan in Canada or rural Georgia in the US. We've also seen early adoption of telemedicine in certain specialties, such as radiology and psychiatry, but it's only been very recently that telemedicine started becoming mainstream for general consultations.
Models of telemedicine in the United States
The United States has been a clear trendsetter and leader in innovation and adoption of telemedicine. With its complex payor-provider-user system, it's unsurprising that there is a huge array of different operating models for telemedicine.
For examples, hospitals and healthcare systems often offer telemedicine to their patients for specialist care, e.g. to monitor chronic diseases or follow up post-discharge to avoid readmissions. Adoption is high as telemedicine can mean significant cost savings, e.g. in 2014, the VA was already conducting 2 million telehealth visits for 700,000 veterans.
90% of employees in the US now have access to on-demand services such as Doctor On Demand, Teladoc and MDLive.
Employers and insurance plans use telemedicine as a perk to give members a cheaper and more convenient alternative to urgent care / emergency. In fact, 90% of employees in the US now have access to on-demand services such as Doctor On Demand, Teladoc and MDLive. Payment almost always involves a small out-of-pocket component (up to $50 per visit), although many employers and insurers subsidize a portion to encourage utilization.
Urgent care centers and primary care clinics are also embracing telemedicine to increase customer retention and as a lower cost way to deliver round-the-clock service. For example, concierge practices often incorporate telemedicine as part of the monthly fee they charge clients. Physicians love this model as it can often replace time-consuming home visits. Urgent care centers see telemedicine as a way to increase utilization of their clinical resources (as demand can be unpredictable) and as an extension of their care spectrum (ie. if issue can't be resolved virtually, patient can be seen in the clinic).
In other (developed) countries
In most other developed nations outside the US, there is already an established primary care system where patients are attached to a specific provider. There is also often a single payor (the government), which means that telemedicine adoption is directly linked to the model of healthcare and pace of reimbursement reforms.
In most other developed nations outside the US, telemedicine adoption is directly linked to the model of healthcare and pace of reimbursement reforms.
In Australia, only certain types of consultations are reimbursable (e.g. chronic diseases) and patients need to be living in a telehealth eligible area and at least 15km away from the physician. This means that most people still don't have access to telemedicine, and as a result, telemedicine infrastructure is still relatively immature. In fact, the Royal Australian College of General Practitioners even recommended Skype as a stop gap solution for telemedicine consultations.
In the UK, patients are enrolled into a local GP practice and clinics are remunerated on a capitated model based on the number of patients they have. This has spurred significant interest in companies such as Babylon Health to open telemedicine clinics which can recruit patients well beyond any catchment boundaries.
Of course, there are always companies who pursue alternative models in each of these regions. For example, a number of telemedicine companies in Australia are pitching customers with the promise of more convenient care with a flat fee per visit arrangement which are not reimbursable. In Canada which has a similar healthcare model, Maple is offering unlimited visits and connected devices via a yearly membership to families, corporates and senior living facilities.
Utilization
Despite being at different stages of adoption, telemedicine services face two very familiar issues. 1) How to increase patient utilization? 2) Does increased utilization lead to decreased healthcare spend?
You'd think that with the promise of convenience and (sometimes) lower out of pocket expense that it would be a no-brainer for consumers to flock to telemedicine for their common ailments, but like with any new service, telemedicine is slowly overcoming the hurdles of awareness, usability and trust. The rise of app-based video chat interfaces, ePrescriptions and integrations with home clinical devices like our CliniCloud Stethoscope and Thermometer, has also made telemedicine dramatically more useful for more presenting complaints. Whilst many US employees have access to telemedicine as part of their health plan, user awareness can be surprisingly low when telemedicine is first adopted at an organization level, but this can steadily change through internal promotions, word of mouth referrals and targeted engagement strategies. E.g. Teladoc recently reported 5.4% full year utilization of members in 2016 vs. 2.1% in 2013.
Proliferation of connected devices has significantly broadened the number of illnesses telemedicine is able to treat.
Cost savings are a different issue and much harder to assess. Intuitively, telemedicine should decrease costs due to lower infrastructure and overhead costs, centralized demand, and ability to intervene early and with less unnecessary hospital mandated workups and investigations. Large scale studies have yet to agree on this as there is a lack of quality retrospective data, e.g. one recent study by the RAND Corporation even suggested that only 12 per cent of telemedicine visits were direct replacements for in person visits (ie. did not lead to further visits), but didn't consider that factors such as the proliferation of connected devices from the time the study was conducted, has significantly broadened the number of illnesses telemedicine is able to treat. Similarly, the long-term impact of increased utilization, such as prevention of chronic illnesses, is hard to assess with only a few years' data.
Despite these challenges, telemedicine's convenience, low cost and flexible delivery of care will continue to evolve to suit local needs and reimbursement models – telemedicine companies will also continue to grow around the world. As this happens, we believe that not only will we, in the developed world, enjoy convenience and greater access to healthcare, the same methods and technology can become widely implemented in the developing world to address chronic shortages of healthcare resources.
---
Written by Dr. Andrew Lin – CEO @ CliniCloud. Founders Dr. Hon Weng Chong and Dr. Andrew Lin prototyped the first CliniCloud stethoscope in 2012 winning the Microsoft Imagine Cup and featured in news outlets around the world. Their first product, a connected medical kit for the home, is now used by thousands of families around the world and by leading telehealth, remote patient monitoring platforms and health systems to gather patient data with ease.