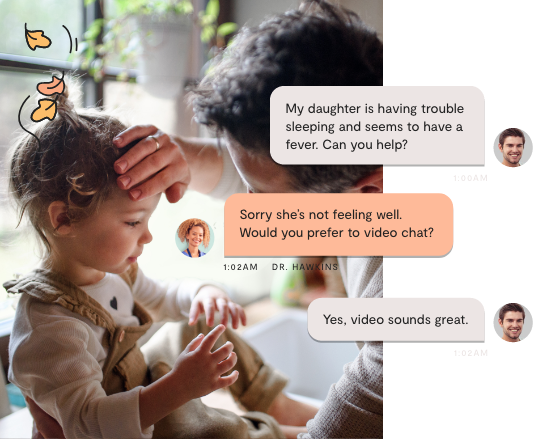 Everyone's healthcare journey is unique. When you're sick, when you forgot to get a refill for medication, when there's no time for the walk-in clinic, we're there for you.
Life is unpredictable. Healthcare doesn't have to be.
Here's how Canadians coast-to-coast are using Maple to solve their health problems, big and small.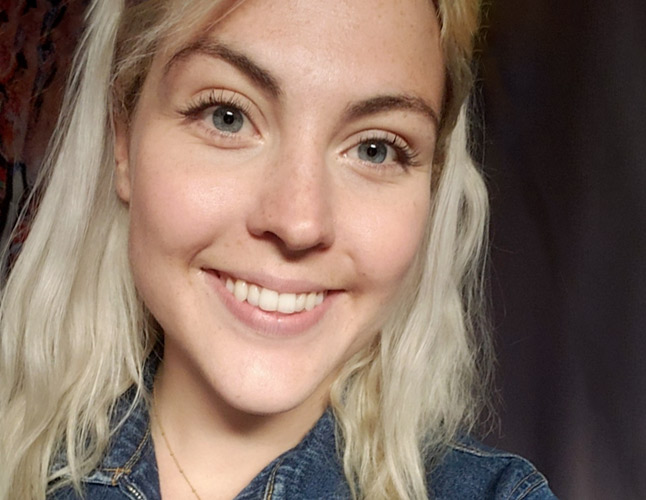 "Maple is incredibly innovative! I have a crippling fear of going into clinics or interacting with doctors in person. Maple made it extremely easy for me to speak with a healthcare provider from the comfort of my own home."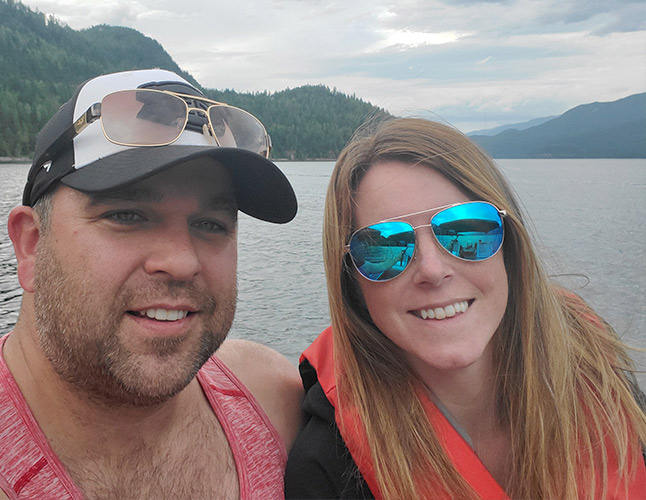 "My family was away camping and my wife started to have symptoms of a previous condition. We loaded up Maple, connected her to a doctor, and she was prescribed the medication she needed. The prescription was faxed to a drugstore about an hour away, where we picked it up. The convenience of this app has rescued us many times!"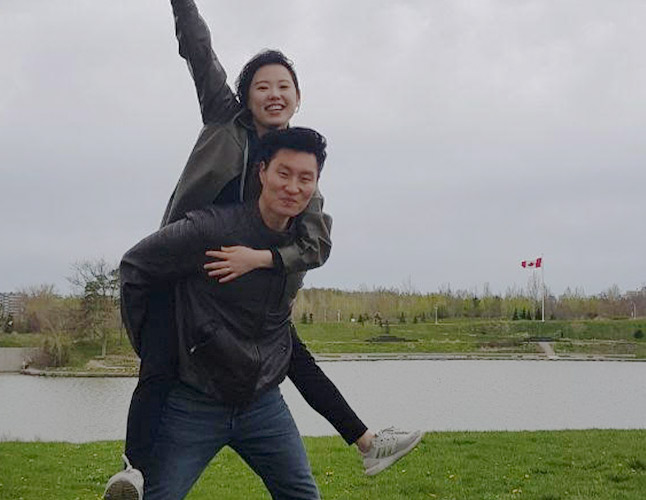 "My wife got sick yesterday. It was the first time we needed a doctor in Canada. Maple saved us. Today, my wife woke up saying that she feels much better. Thank you from the bottom of my heart."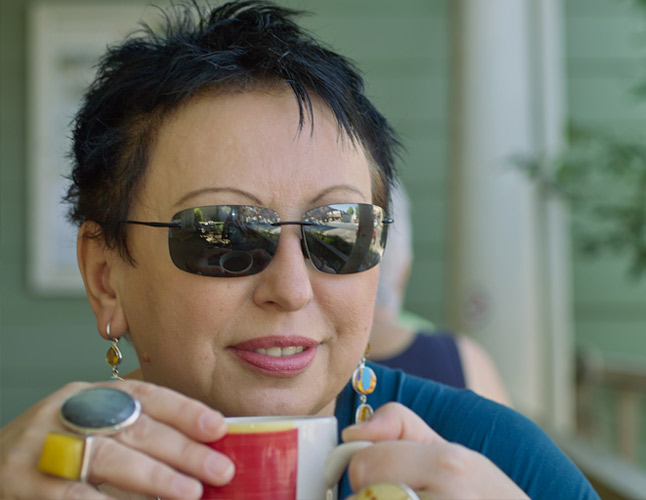 "Finding Maple and learning how incredibly patient-centred this service is helped put my mind at ease. There is a real human aspect to the relationship between healthcare experts on Maple and their patients. Doctors generously share their expertise, kindness, and care, while patients feel empowered and supported. During a pandemic, being included in Maple's circle of care makes all the difference in the world."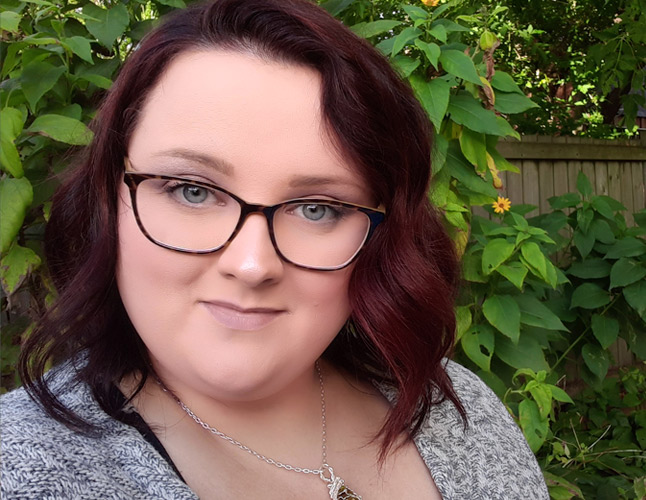 "I live in a very small community in Nova Scotia. If you live here, you're probably already familiar with the agonizing shortage of physicians and nurse practitioners. Maple was there for me when I needed help. That's why virtual care is so important."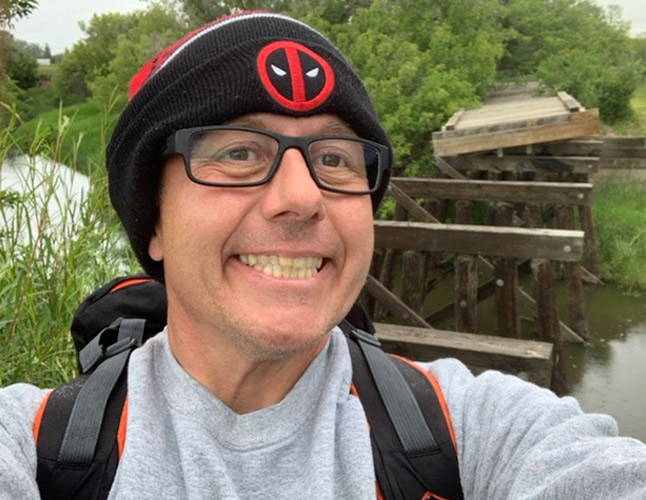 "Picture this: a pandemic lockdown. No medical clinics accepting walk-in patients. The 811 HealthLine is always ringing busy. You don't have time to bring four children to an emergency room and wait six hours to see a doctor. Someone tells you about Maple. You sign up and within minutes, you're speaking to a doctor online. It's safe, easy, and affordable. It costs less to see a Maple doctor than to go out for dinner. Knowing that my family will always be taken care of is priceless."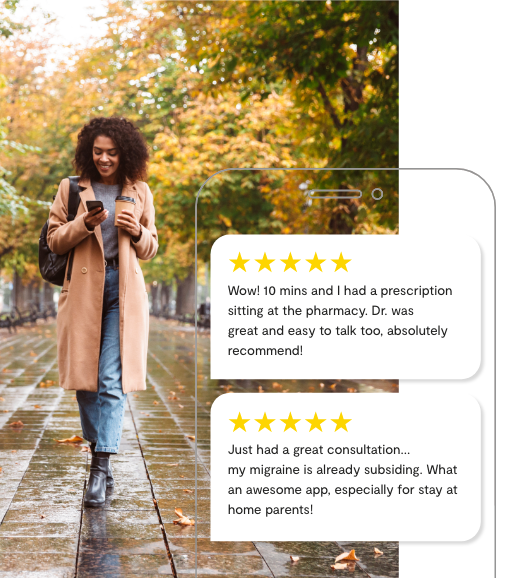 Share your healthcare journey with us for a chance to win $100 in Maple credits!*
How has being able to see a doctor 24/7 on Maple made a difference for you? Tell us your story for a chance to win one of ten $100 Maple gift cards.
Never used Maple before? Tell us about a time being able to see a doctor on demand would have saved you a lot of time and energy.
Our contest ends on December 1, 2020 at 12:00 am EST.

Patients love using Maple
We have thousands of positive ratings from people just like you.
Saves a lot of time compared to sitting in a doctor's office!
Legitimate and just as described, with fabulous doctors. Totally fills the late-night worry gap!
Not having to endure a long wait at a walk in clinic is fabulous. Especially since I have twin pre-schoolers to contend with.
The service is so quick and professional and saves hours spent in a walk-in-clinic. This is a game changer for busy moms and I recommend it to everyone!
Instead of my husband having to drag both kids to the hospital or walk in alone he was able to see a doctor right away and get a prescription faxed to our local pharmacy.
Our family has used this service twice so far and it has been amazing. Both doctors were friendly, compassionate and you never feel rushed.
Was concerned I wouldn't be able to see a doctor without an appointment. I installed the Maple app, spoke to a doctor and had my prescription in under 30 min.
I used Maple for the first time today. It was quick and easy, took less than ten minutes including connecting time and the doctor was professional and friendly. 
LOVE This service. Not only do you have a doctor within seconds but they are professional and knowledgable.
Absolutely blown away. It was SO easy to use. No wait time getting connected with a doctor. Getting the prescription faxed to the pharmacy made it a seamless process.
There for you when you need support.
Want to nurture your mind? Just need someone to talk to? We're there for you. Speak with a licensed therapist on Maple today.