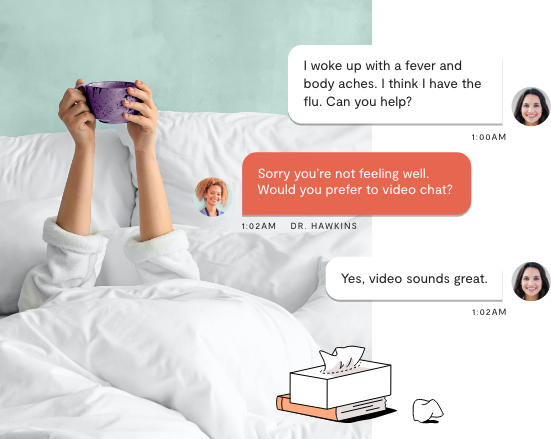 We're there for you when the weather is frightful, the sniffles won't stop, and you need reliable care — fast.
Life is unpredictable. Healthcare doesn't have to be.
Here's how Canadians coast-to-coast are using Maple to solve their health problems, big and small.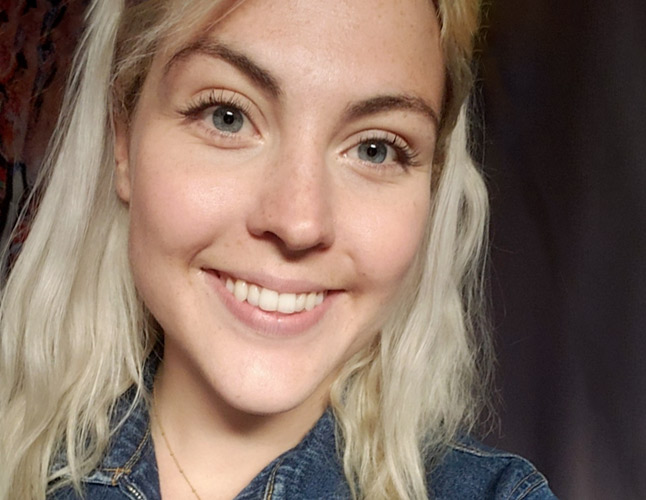 "Maple is incredibly innovative! I have a crippling fear of going into clinics or interacting with doctors in person. Maple made it extremely easy for me to speak with a healthcare provider from the comfort of my own home."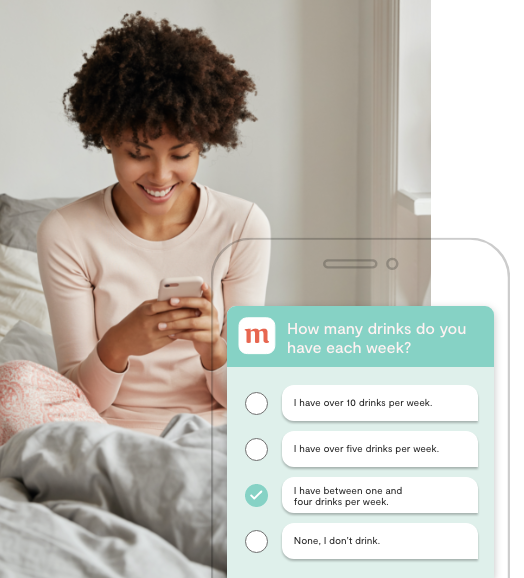 Take charge of your health with our free Wellness Quiz.
If you're wondering which areas of your health might need some extra love and attention, start with our health assessment tool. The quiz covers several primary health topics, and you'll receive personalized content and suggestions to help improve your well-being.
After all, don't we want to start the new year on a healthy foot? Click the link below to begin the Wellness Quiz.
When you're sick, it's tough to know the best course of action. Here are some resources to help set you on the right path. Check out these blogs to learn more about the flu and COVID-19. Visit our blog centre.
Patients love using Maple
We have thousands of positive ratings from people just like you.
The most efficient and professional service ever. In less than an hour I was paired with a dermatologist who prescribed the medication required. A thorough consult and knowledgeable MD who made everything easy. My pharmacy had the prescription faxed in no time. I definitely see myself using the service in the future.
This was the best thing i've ever come across. I downloaded the app and one hour later had completed an appointment with a dermatologist who then faxed over 2 prescriptions to my pharmacy. I have been dealing with a terrible rash on my face since March with no hope in sight of getting into a dermatologist. When I found this app I was skeptical, but can honestly say it has saved my face, I am already seeing an improvement after 1 week.
Possibly the easiest way to meet a Dermatologist!
After getting a referral from our family doctor to see a dermatologist we were still waiting after 5 months. In frustration, I turned to the internet to look for options and stumbled across GetMaple. Wow…..saw the dermatologist within 24h and everything since has been very smooth.
Loved that I could speak to a doctor within 24hours. The dermatologist was quick, knowledgeable and listened to my concerns! Will definitely be using again!
Within 4 hours, I was connected to a dermatologist in Toronto who quickly diagnosed and prescribed a combination treatment. My prescription was ready within one hour for pickup.
The whole experience has been so quick and easy! I was told it would be 9+ months to see a dermatologist in person. With this service, I was able to speak with one in less than 24hrs and I already have been sent the prescription I need.
We followed their sleep advice yesterday and our baby Dia had a good night's sleep for the first time in weeks.
I've been watching Koble sessions while I pump at night. It makes pumping way better.
The best part of Koble for my partner and I was to connect with their sleep coach expert Aidan and her personalized advice was great! Now our baby sleeps much better, as do we!
There for you, so you can cherish what's important.
It's the time we spend with friends and family that makes the holidays special. Put your health first, so you can be present for the people you love most.