Dr. Brooks is an experienced family physician and medical lecturer. She enjoys diagnosing and treating patients with complex cases. Dr. Brooks also sees patients on Maple.
Maple instantly connects you to doctors from your smartphone, laptop, or computer — any time, 24/7.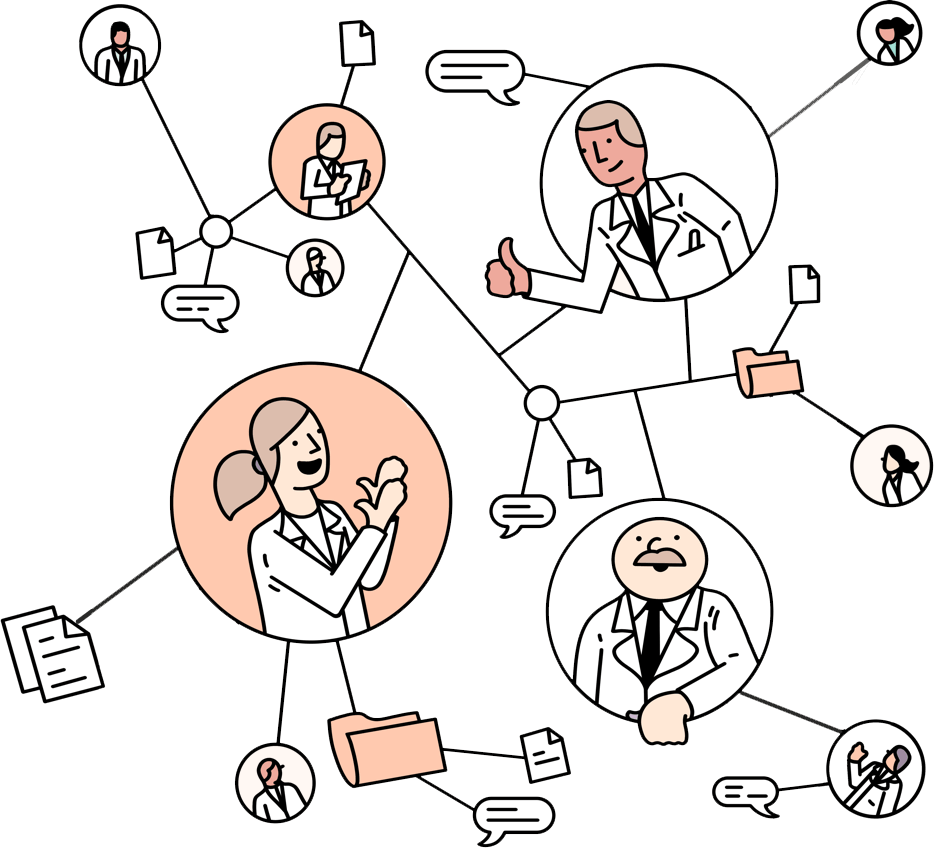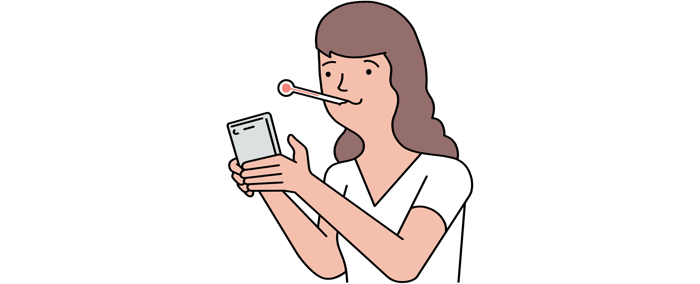 1. Describe your symptoms through our app
Open the app and click the "See the doctor" button. One of our doctors will review your request and respond in minutes.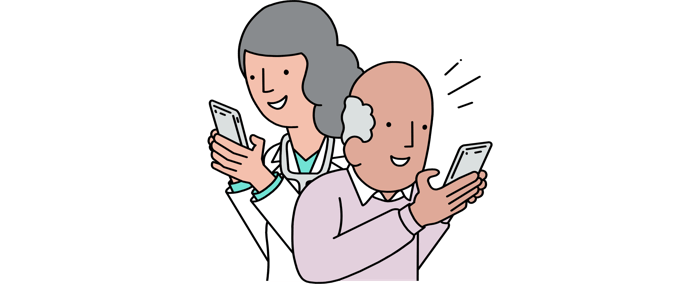 2. Chat with a doctor
Next, you'll be connected to the doctor. You can have your consultation by text, video or audio chat in the Maple app.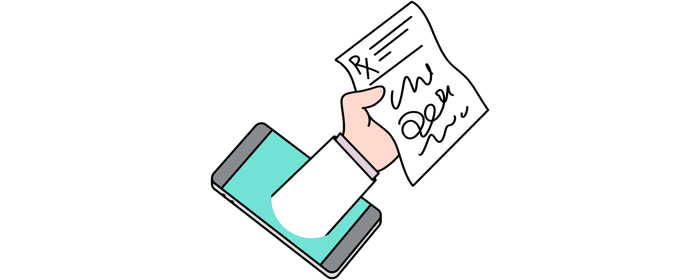 3. Get a diagnosis or prescription
Doctors can diagnose and provide prescriptions as necessary during your consultation.
We asked Dr. Brooks some questions
Can you tell us more about your medical background and education?
I have experience in family, addiction, cannabinoid, and sleep medicine. I also enjoy providing continuing medical education on cannabinoid medicine. I joined Maple because I enjoy practicing virtual medicine safely and effectively to a wide range of patients.
What inspired you to become a doctor?
My father passed away at a young age from cardiovascular disease. That's when I first became inspired to practice in the areas of lifestyle and preventative medicine. I have also completed a Master of Social Work program which helps me connect to patients in a variety of ways.
What do you love the most about practising medicine?
I love everything about practising medicine. The most exciting part for me is playing a role in diagnosing and treating patients with complex conditions. My cannabinoid medicine practice is most rewarding in this regard.
What's your favourite part about practising on Maple?
My favourite part of practising on Maple is not knowing what challenge I'll be helping a patient with next. I also enjoy that patients can be diagnosed and subsequently treated without seeing a physician in person during a pandemic.
What's the most challenging aspect of working in the medical field?
The most challenging aspects of working in medicine have always been two fold. First, working for the government within a limited budget is always a challenge. Second, research never seems to be fast enough when it comes to approving new treatments.
If you could choose any other career, what would it be?
I have briefly considered being a lawyer, but I still don't wish to do anything else!
Is there an individual in the medical community that you find most inspiring?
I find all of my colleagues inspiring in different ways. I particularly enjoy being part of chat groups with other female physicians. We share our personal experiences and brainstorm together on complex medical issues for our patients.
Can you share a health-hack that has made your life better?
Simply put, there is no shortcut to healthy living. Eating healthy and exercising daily are what keep my patients and I healthy.
What do you do in your spare time?
I love spending time with my two teenage children, and with my extended family. I enjoy my daily yoga practice which grounds me physically, mentally and spiritually. International traveling and teaching have always been passions of mine.
Patients love using Maple
Read our social media reviews, or download the app
The most efficient and professional service ever. In less than an hour I was paired with a dermatologist who prescribed the medication required. A thorough consult and knowledgeable MD who made everything easy. My pharmacy had the prescription faxed in no time. I definitely see myself using the service in the future.
This was the best thing i've ever come across. I downloaded the app and one hour later had completed an appointment with a dermatologist who then faxed over 2 prescriptions to my pharmacy. I have been dealing with a terrible rash on my face since March with no hope in sight of getting into a dermatologist. When I found this app I was skeptical, but can honestly say it has saved my face, I am already seeing an improvement after 1 week.
Possibly the easiest way to meet a Dermatologist!
After getting a referral from our family doctor to see a dermatologist we were still waiting after 5 months. In frustration, I turned to the internet to look for options and stumbled across GetMaple. Wow…..saw the dermatologist within 24h and everything since has been very smooth.
Loved that I could speak to a doctor within 24hours. The dermatologist was quick, knowledgeable and listened to my concerns! Will definitely be using again!
Within 4 hours, I was connected to a dermatologist in Toronto who quickly diagnosed and prescribed a combination treatment. My prescription was ready within one hour for pickup.
The whole experience has been so quick and easy! I was told it would be 9+ months to see a dermatologist in person. With this service, I was able to speak with one in less than 24hrs and I already have been sent the prescription I need.
We followed their sleep advice yesterday and our baby Dia had a good night's sleep for the first time in weeks.
I've been watching Koble sessions while I pump at night. It makes pumping way better.
The best part of Koble for my partner and I was to connect with their sleep coach expert Aidan and her personalized advice was great! Now our baby sleeps much better, as do we!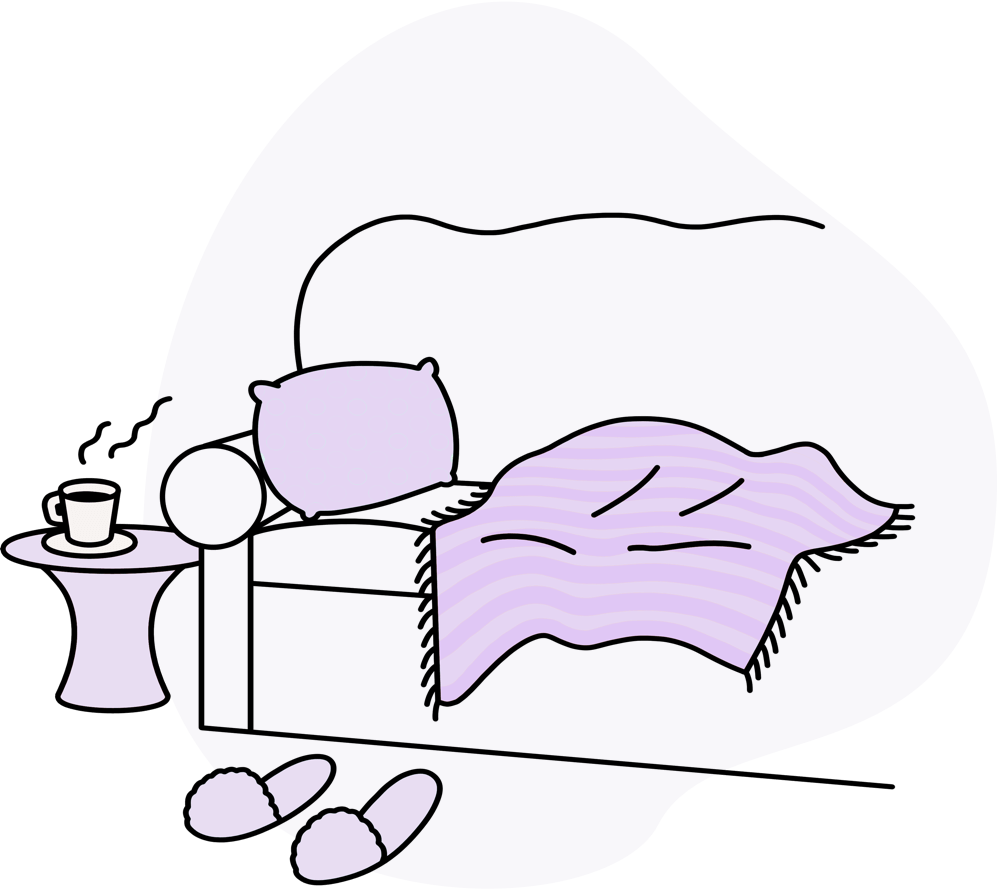 Get started today.
Maple revolves around your needs and schedule. Start enjoying on demand healthcare that fits your life.
See how it works.
Connect with Canadian doctors for online medical care in minutes or by appointment from your phone, tablet, or computer.