See a doctor online, and MSP will cover it.
Skip the waiting room! If you're a British Columbia resident, you can connect with doctors online for medical care and treatment, and MSP will cover your video visits with Maple's online GPs.
MSP-covered visits are available 7 days a week, 7am - 9pm PT.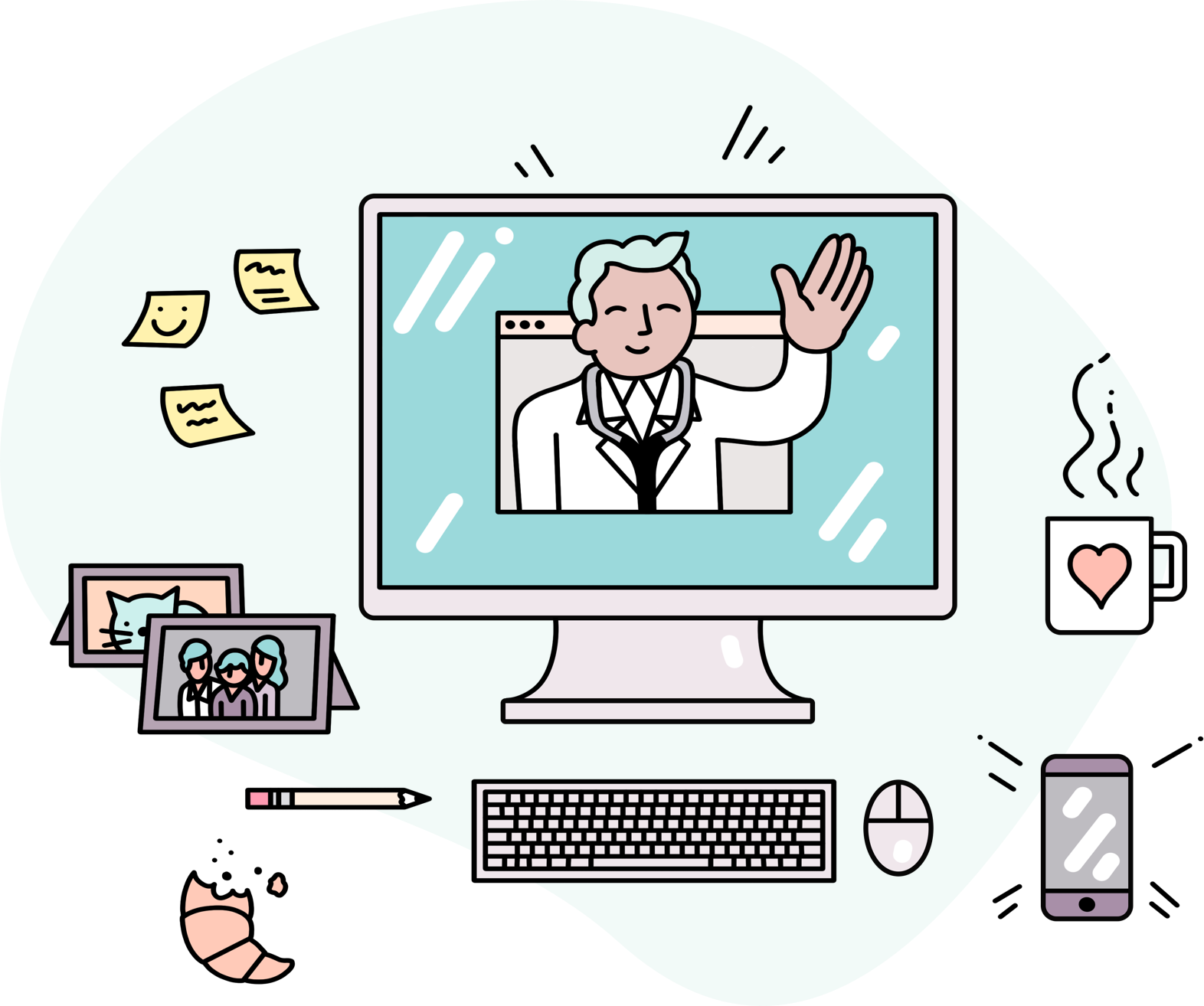 Requesting an online visit is easy.
First, select MSP General Practitioner on the home screen
Log in to Maple, click "See doctor" and select the MSP General Practitioner button. Then simply enter your symptoms or a description of your medical request.
MSP video visits are available 7 days a week from 7am to 9pm PT.
The app will match you with a local physician and you'll hear from the doctor within an hour. Your consultation will occur over video chat.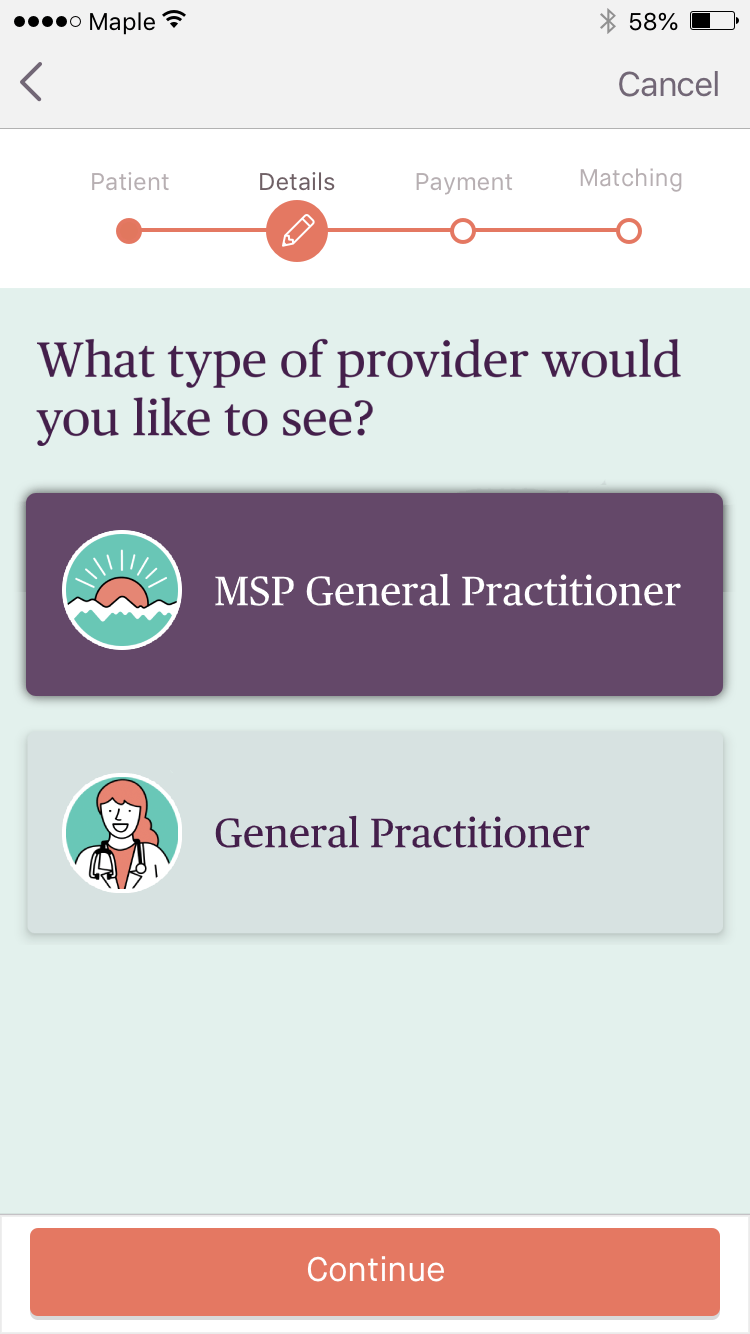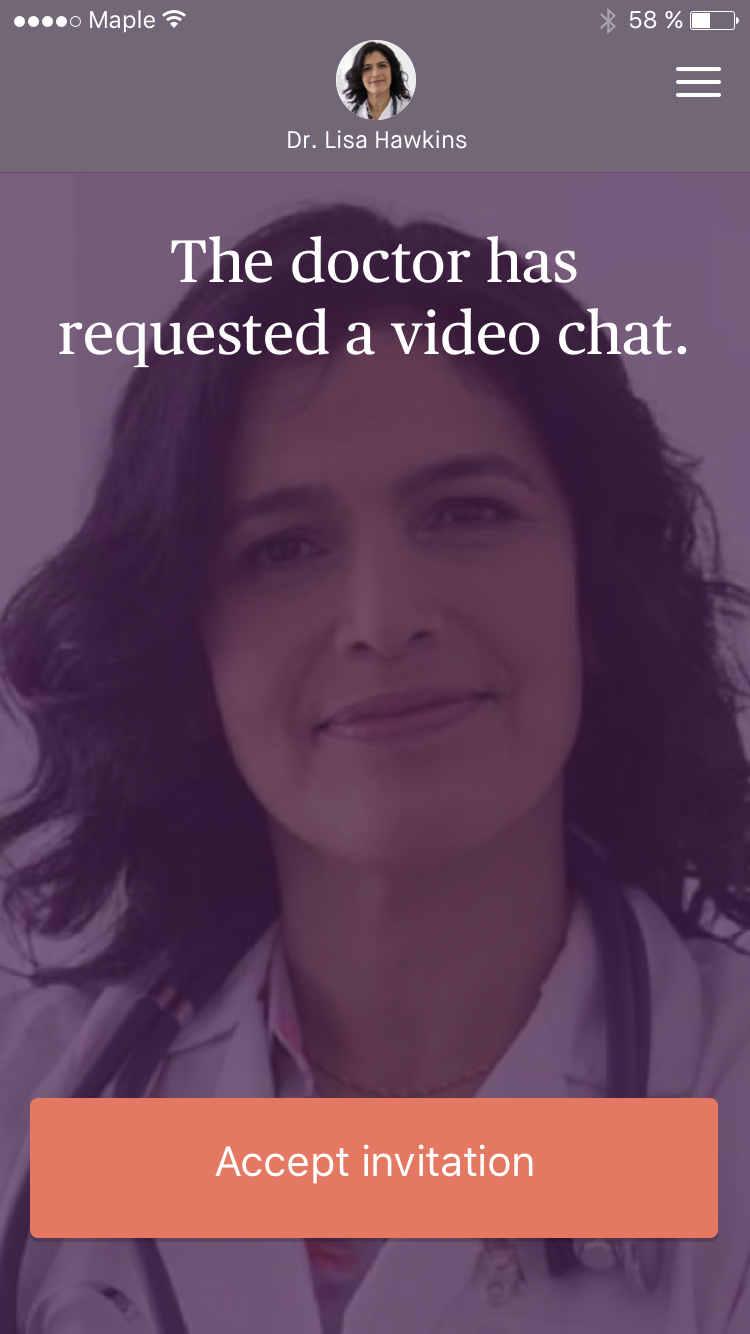 Next, you'll see the doctor
Once the doctor reviews your request, they'll determine whether they can help you online. If so, you'll be prompted to start a video visit within an hour.
If the doctor cannot help online, your visit will not start and the doctor will advise if you need to visit a family practice or walk-in clinic instead.
Get advice, diagnosis, and treatment right on Maple
You'll receive any prescriptions, lab requisitions, or sick notes digitally in the Maple app. Prescriptions are automatically faxed to your pharmacy, or you can choose free delivery to your address. Print out your lab requisitions and take them to any lab you'd like. You'll be notified when your results are in, so you can request a follow-up appointment or take the results to your family doctor.
Note: Maple is not a pharmaceutical manufacturer, nor are we an online pharmacy.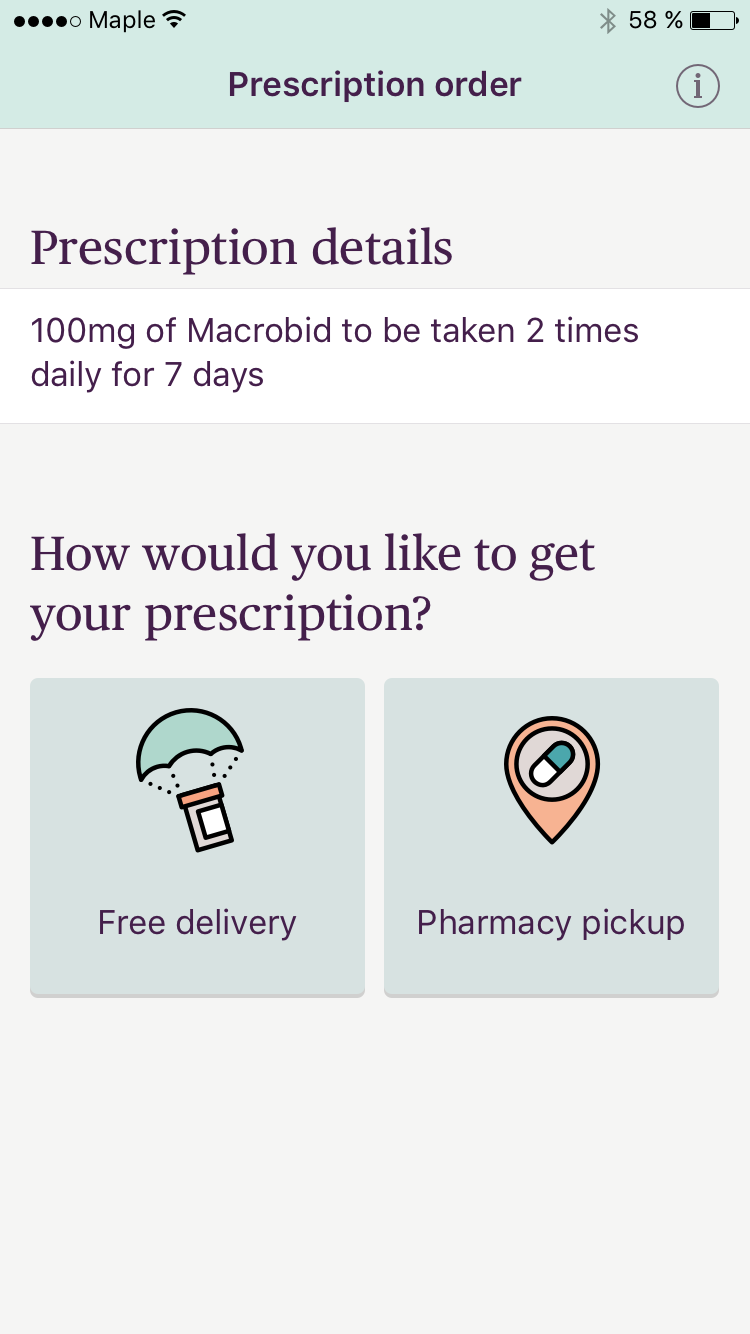 Get started with MSP online visits today
Create an account
Get started with Maple and add your MSP card number to your account.
Add to an existing account
If you already use Maple, you can easily add your MSP card number to your account.
Frequently Asked Questions
How long will I have to wait to see an MSP-covered doctor?
MSP visits are all on-demand. Once you've entered your visit request, you may have to wait up to an hour for your visit. The wait time is slightly longer than Maple's other visits because all MSP visits must be over video, and this gives the doctors time to set themselves up in a quiet location for your consultation.
Do I have to see the doctor over video?
Yes. MSP coverage in British Columbia only covers telemedicine if video is used for the consultation. If you'd prefer to speak to the doctor over text or audio, you can use the regular Maple services 24/7.
Will I have to pay anything out of pocket?
Nope. MSP video visits on Maple are billed directly to British Columbia's Medical Services Plan.
What time are these visits available?
MSP video visits are available 7 days a week from 7am to 9pm PT.
Does MSP cover other specialists?
At this time, MSP only covers video visits with our general practitioners, and not Maple's other specialists.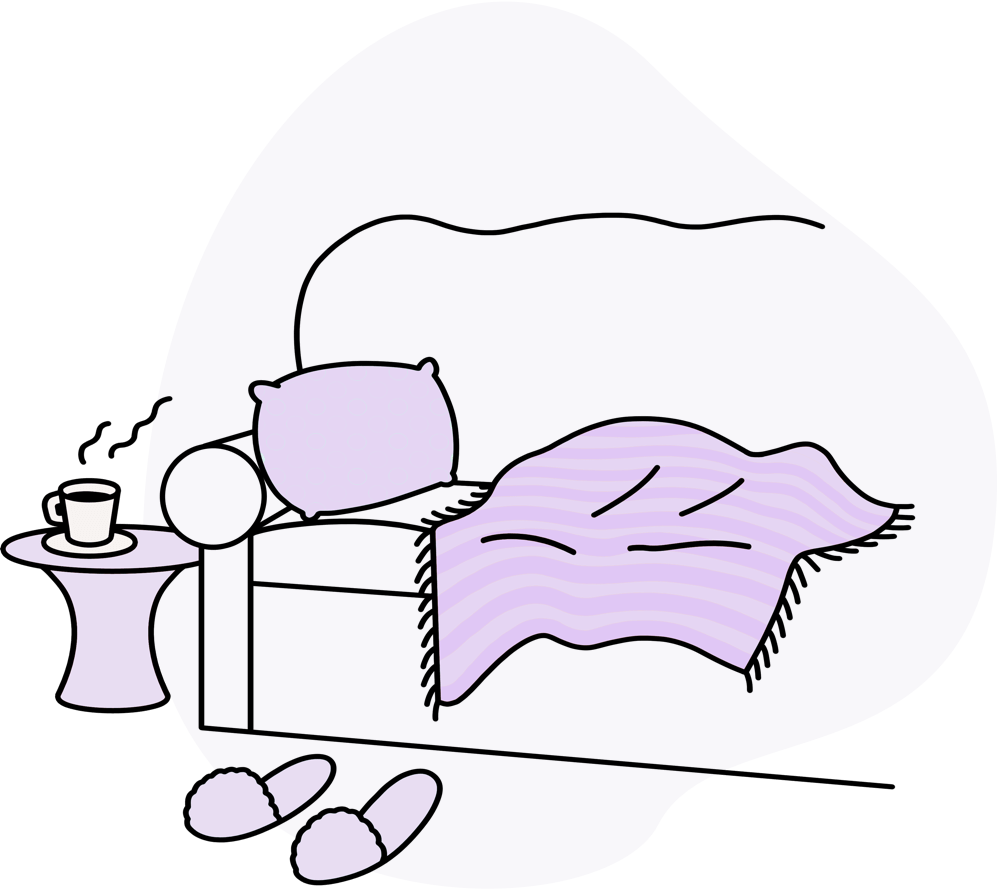 Get started today.
Maple revolves around your needs and schedule. Start enjoying on demand healthcare that fits your life.