Hypoactive Sexual Desire Disorder (HSDD) treatment, diagnosis & prescriptions
Skip the waiting room! Instantly connect with Canadian doctors for medical care from your phone, tablet or computer - any time, 24/7.
What is Hypoactive Sexual Desire Disorder (HSDD)?
Did you know that a decrease in sexual desire is the most common sexual complaint for women in North America?
Approximately 1 in 10 women experience a distressing loss of sexual desire. It is often persistent and does not change regardless of how much they love their partner or what sexual stimulus they receive. These women may suffer from a medical condition known as Hypoactive Sexual Desire Disorder, or HSDD, also sometimes called hyposexual desire disorder or low sexual desire disorder.
Learn more about HSDD here.
What are the symptoms of HSDD?
An estimated 38.7% of women experience a lack of sexual desire. HSDD — a persistent and distressing loss of sexual desire — affects about 10% of the population (over 15 million women in North America!)
Symptoms of hypoactive sexual desire disorder include:
Persistent, recurrent deficiency of sexual desire
Absence of sexual fantasies and desire for sexual activity
Marked distress or interpersonal difficulty not better accounted for by another sexual dysfunction disorder and not due exclusively to the direct effects of a medication or a medical condition
How does HSDD get treated?
The treatment of HSDD starts with a visit to a licensed and sympathetic physician. If you are a woman diagnosed with HSDD or low sexual desire, your doctor might discuss several options with you.
Counseling/Sex Therapy – Desire for sex can be dependent upon a number of factors beyond biology, such as issues around intimacy, physical health, and cultural norms. These treatment options can provide guidance to partners with sexual incompatibilities or sexual dysfunction. It may focus on teaching patients about the body and sex, or how sexuality changes as we age.
Medication – Your doctor may consider a number of options depending on your condition. In Canada, there is currently one drug that is approved for use in premenopausal women with acquired, generalized HSDD. A prescription for this drug may be considered by your doctor if your low sexual desire has persisted for a minimum of six months, occurs 75-100% of the time, and is causing marked distress or interpersonal difficulty.
Natural Therapies – There are non-pharmacological interventions that claim to help with sexual desire. Your doctor can help you consider the benefits and risks to taking each.
Lifestyle changes – A healthy diet, and getting a good night's sleep, have also been positively correlated with higher levels of sexual desire.
Can a doctor help treat HSDD on Maple?
Yes, absolutely. Maple doctors are trained to diagnose, treat, and prescribe for sexual health conditions on Maple. The doctor will discuss options for treatment during an online consultation. They will assess if you have any co-existing medical or psychiatric conditions and determine potential effects of medications or other drug substances to determine the best course of treatment.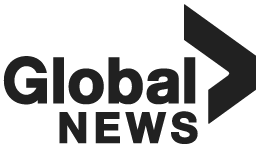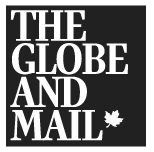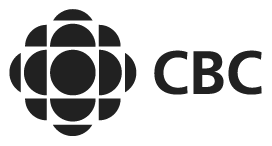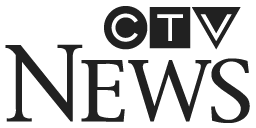 Patients love using Maple
Read our social media reviews, or download the app
Saves a lot of time compared to sitting in a doctor's office!
Legitimate and just as described, with fabulous doctors. Totally fills the late-night worry gap!
Not having to endure a long wait at a walk in clinic is fabulous. Especially since I have twin pre-schoolers to contend with.
The service is so quick and professional and saves hours spent in a walk-in-clinic. This is a game changer for busy moms and I recommend it to everyone!
Instead of my husband having to drag both kids to the hospital or walk in alone he was able to see a doctor right away and get a prescription faxed to our local pharmacy.
Our family has used this service twice so far and it has been amazing. Both doctors were friendly, compassionate and you never feel rushed.
Was concerned I wouldn't be able to see a doctor without an appointment. I installed the Maple app, spoke to a doctor and had my prescription in under 30 min.
I used Maple for the first time today. It was quick and easy, took less than ten minutes including connecting time and the doctor was professional and friendly. 
LOVE This service. Not only do you have a doctor within seconds but they are professional and knowledgable.
Absolutely blown away. It was SO easy to use. No wait time getting connected with a doctor. Getting the prescription faxed to the pharmacy made it a seamless process.
Maple revolves around your needs and schedule. Start enjoying on demand healthcare that fits your life.