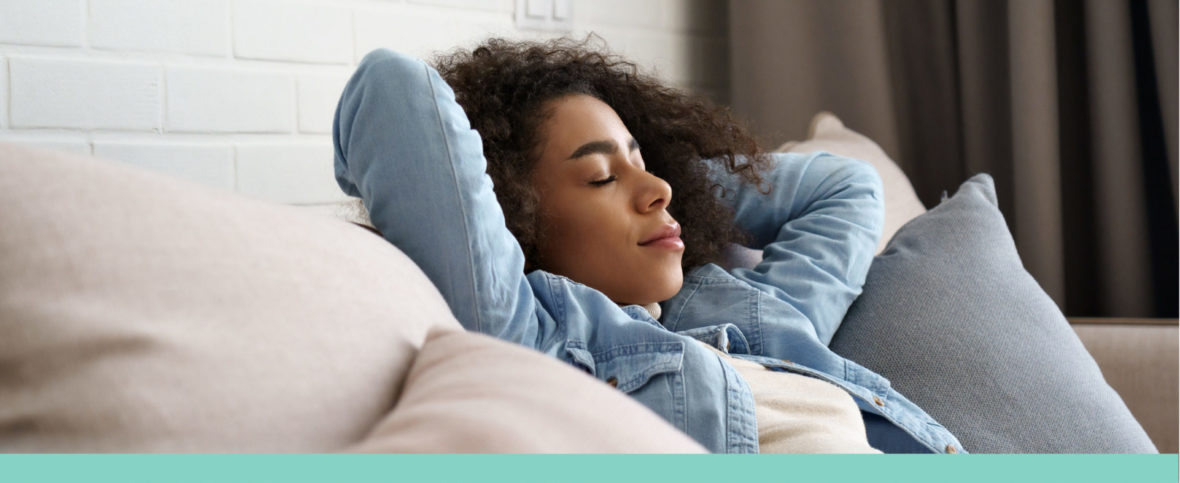 Supporting mental health with living room-accessible benefits
This article was originally featured in Canadian HR Reporter
Let's face it, working from home has become "the new normal," one that many companies could continue to keep in place even after lockdown restrictions have lifted. But is the home necessarily an ideal work environment?
According to an ADP poll that surveyed over 1,500 Canadians working remotely, stress levels jumped to 41 per cent in April 2021, up from 34 per cent in April 2020, with 46 per cent of remote workers feeling less engaged with their work since the start of the pandemic.
If a large percentage of your workforce is suffering in silence, how can employers expect productivity, let alone excellence?
Maple, Canada's leading virtual care provider, has long been aware of the need to address mental health issues in the workplace. It has been two years since they launched their on-demand bookable therapy platform with individualized treatment plans that are accessible 24/7.
At a time when a work-from-home lifestyle has become the norm, virtual counselling from the comfort of the living room is more than a nice-to-have for retaining employees and increasing engagement, it's becoming essential.
The Mental Health Commission of Canada has reported that the economic burden from mental health issues, including healthcare costs, loss of productivity and a reduction in health-related quality of life, is an estimated $51 billion per year. And pandemic or not, it's not unusual to want to get help for mental health issues, only to encounter barriers that prevent access, be they cost, stigma or simply a lack of knowledge on how to get help.
"Destigmatizing mental health care is a critical starting point because it's often the stigma that keeps people from getting help to begin with. And, investing in employee mental health sends the signal that it's a priority and that it is OK to ask for help," says Christy Prada, VP of Business Development at Maple.
Purity Life sees success
Take for example Purity Life, Canada's leading distributor of natural health products. After seeing an annualized utilization rate of 147 per cent with Maple's virtual primary care services, the distributor signed on for Maple's mental health program in April 2020.
"Health and wellness have been one of our top priorities at Purity Life," says Michele Albrecht, VP of Human Resources at Purity. "We are committed to shaping the pathway to a healthier lifestyle, and we love that employees can simply log into Maple and access psychotherapy at the click of a button. Their mental health coverage has provided us with the tools to live up to our core values."
Initiating a company-wide mental health services rollout has been shown to give employees increased access, encouraging a first step towards addressing mental health concerns.
Purity Life's employee signup rate currently sits at approximately 77 per cent, which the company attributes to Maple's step-by-step support in launching an employee communications plan which effectively increased access and reduced stigma and barriers of uncertainty. It's been described as the most highly utilized benefit they offer.
Worth the investment
And finally the bottom line, cost. Yes, therapy-based services are expensive, but when assessing the holistic health of an enterprise, it's a price that employers can't afford not to pay.
"Integrated wellness programs have become essential to supporting an employee's overall health," says Prada. "As we look to the future, we will need to be able to support new, hybrid ways of working, and digital tools that allow direct access to healthcare around-the-clock will continue to show returns by supporting a healthy, productive workforce, regardless of the employee's work environment."
So how does it work? At Maple, patients can request a same day, on-demand therapy session or set up a scheduled appointment with a mental health therapist within a day or two. While in the session, patients have the freedom to talk via video, secure messaging or a phone call.
By eliminating barriers to access such as scheduling, travel time and privacy, virtual counselling creates an environment that both employers and employees can benefit from. Supporting employees in their homes not only shows that employers care about their well-being but has a resonating holistic effect on organizations where productivity, engagement and overall wellness experience an always-appreciated boost.
Get in touch to learn more about adding virtual care to your employees' benefits programs.