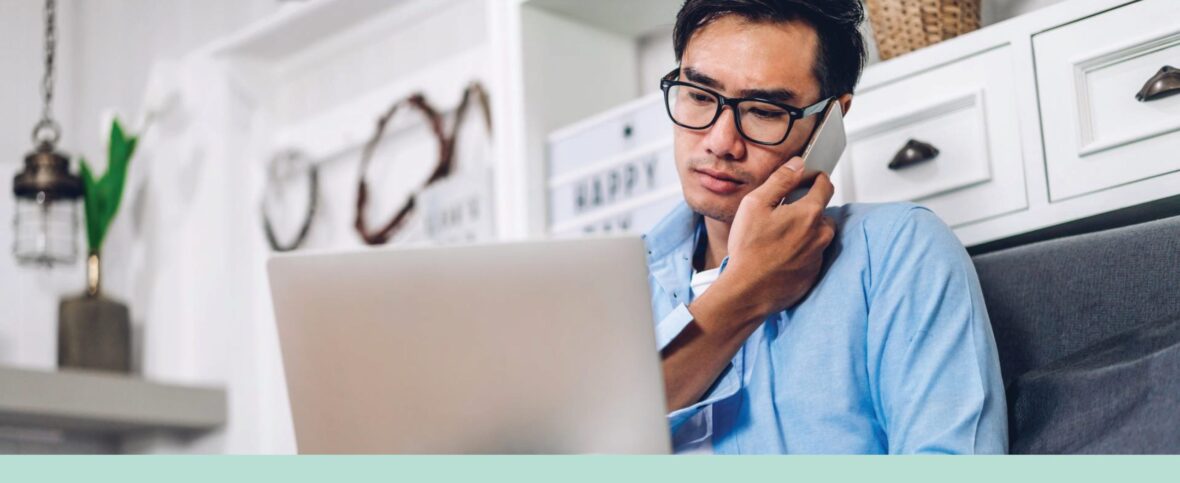 Five reasons why top employers offer virtual care to employees
This article was originally featured in Canadian HR Reporter.
Virtual care has been on a global rise and has skyrocketed this past year with the COVID-19 pandemic. The Canadian market – specifically top employers – are swiftly embracing this new model of healthcare.
Employers have a lot to gain from offering virtual care to their employees, including a reduction in workplace absenteeism, and fostering a healthy, productive work environment where employees feel taken care of. Employers are also finding they stand out as an employer of choice in a competitive market.
According to the inaugural Health On Demand study, 54 per cent of Canadian employers plan to invest more in digital health solutions over the next five years. While many employers were quick to adopt virtual care at the onset of the pandemic, the gradual return to a new normal, as well as more hybrid working models, means digital tools will continue to be front and centre in the benefit packages of tomorrow.
Maple, Canada's leading virtual care provider, offers a holistic approach to healthcare with a unique collaborative care team model, rooted in 24-7 on-demand access to doctors, and a broad network of specialists and paramedical providers, right at your fingertips.
"Building a strong and productive workforce in your organization starts with investing in the health of your employees," says Christy Prada, VP of Business Development at Maple. "Without competitive healthcare benefits, it's hard to create a winning workplace where talent – a remote one at that – can really flourish."
With virtual care being the new norm, here are five reasons why leading employers are offering it as part of their employee benefit programs.
Empowers productivity
When your employees have better access to care, studies show they gain a healthy boost in productivity, and can focus on their jobs instead of managing their symptoms. On average, employees who have comprehensive health benefits, including virtual care, are 11 per cent more engaged at work than those who don't. With virtual care, employees can see a physician with fewer barriers, or support their family with immediate access to solving healthcare concerns, reducing time away from work and stress around family health. Instead of using their sick days for routine care, employees can save them for times when dealing with a more serious illness.
Supports a remote workforce and essential workers
At this point in the pandemic, working from home has become the new norm. As more employers report that their staff can effectively do their jobs remotely, data from Statistics Canada suggests that more Canadians will be working from home post-pandemic. Many employers also hire talent in different regions or conduct international business.
No matter where your employees are located, you can support them with easy access to virtual care from anywhere in the world. This also allows businesses to expand their talent pool when looking for the right people for their team.
When it comes to essential workers, most don't have the option to work from home. Many work long hours, as well as overnight shifts. This can make it hard to manage appointments, especially if they have other responsibilities to take care of at home. Giving essential workers access to virtual care offers peace of mind, and lets them know they can always speak to a doctor or specialist, 24-7, and receive timely and reliable care.
Promotes a health-focused culture
It's hard to balance work and wellness – even more so if you're a parent, caregiver, or have other commitments on your plate. Top employers are making health and wellness a priority for their employees. A study from CAMH shows that in any given week, at least 500,000 employed Canadians are unable to work due to mental health-related circumstances. Depression, anxiety, and other mental or physical health conditions can significantly impact performance and affect work-life – virtual care can help alleviate the burden of seeking care for mental and physical health.
Maple offers virtual access to mental health therapists, as well as physicians and other paramedical providers, that can address a wide range of mental and affiliated physical health issues. With virtual care, employees can get the medical help they need for their unique health journey.
Raise employee satisfaction
A recent Ipsos poll found that 72 per cent of Canadians would view their employer more positively if they were offered virtual care benefits. Virtual care also boosts work-life balance by freeing up time for employees to take care of more rewarding tasks. Canada's largest not-for-profit automobile association has been offering virtual care to its employees, and it has been a great success.
Canadian Automobile Association (CAA) partnered with Maple to improve their corporate wellness strategy. Since the program launch, CAA has given a 4.8 out of 5 stars average satisfaction rating. When you offer employees virtual care like CAA does with Maple, you are able to provide a positive work experience for employees and make them feel valued.
Boost your business' ROI
Investing in virtual care can directly reduce absenteeism, which is a large cost for most employers. The average employee misses eight days of work per year for health-related reasons, and this costs employers an average of $2,000 per employee in direct wages alone. It has been shown that 65 per cent of Maple visits prevent workplace absences, and by working with a single vendor, you can implement a unique virtual care package tailored to the needs of your business. Offering virtual care is a competitive advantage for employers looking to spend wisely, but still offer a robust benefit program.
"It's not a surprise that employees want a healthy and happy workplace. It's proven that employees at companies with a health and wellness-focused culture have higher workplace satisfaction," says Prada. "At Maple, we're proud to see 98 per cent of employees have rated us five out of five stars. We strive to ensure both employers and employees are happy with our healthcare services."
With a national poll showing Canadians are overwhelmingly satisfied with virtual care, employees are embracing virtual care options and would like to not only see them continue after the pandemic subsides, but be improved and expanded in the future. Offering virtual care can improve employee engagement, as well as mental and physical health – all of which ultimately benefits employers.
To learn more about adding virtual care to your employees' benefits programs, get in touch.