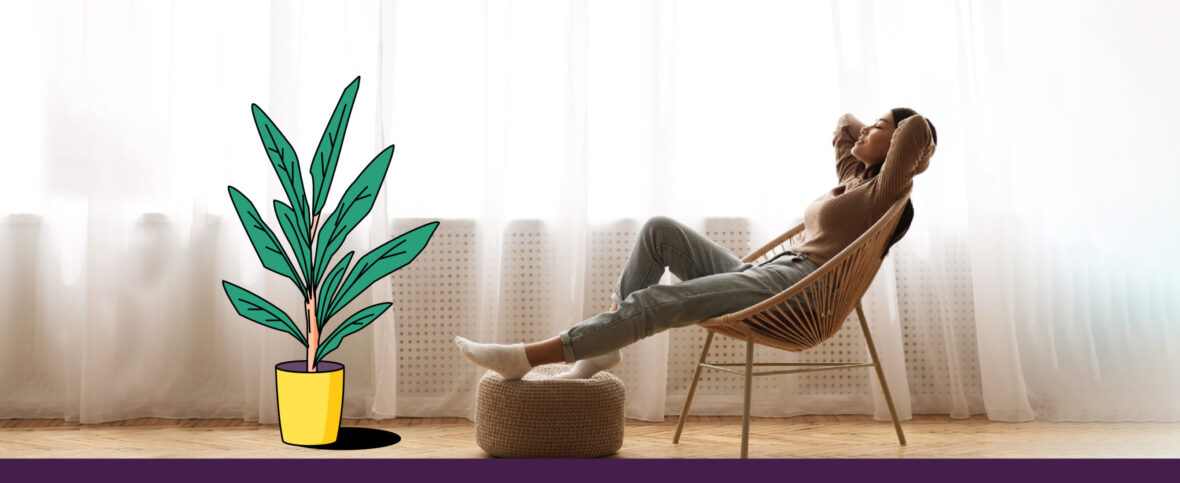 Why companies should listen: the growing demand and need for mental health support
According to the August 2021 LifeWorks Mental Health Index™, the Canadian optimism sub-score sat at -9.9, nearly 10 points below its benchmark, reflecting strained mental health in the Canadian population, largely in part due to stressors brought on by the COVID-19 pandemic.  
Thankfully, we're no longer forced to self-isolate, but the Delta variant and the continuation of the pandemic will only exacerbate the annual productivity impact of mental illness in the Canadian workplace, a figure estimated in 2011 to be over $6.4 billion and predicted to rise to $16 billion by 2041.
And yet, according to a Mental Health Commision of Canada (MHCC) report, 21% of the Canadian workforce are experiencing mental health-related issues, with only 23% of employees feeling comfortable talking to their employer about their challenges for fear of facing discrimination or dismissal. This is a gap that urgently demands attention. 
What a quality mental health offering can do for employees
In a time of remote workforces and a blurred work-life balance, maintaining good mental health is becoming increasingly important. 
Implementing a quality mental health offering is a proven solution to support the 70% of working Canadians concerned about their psychological health and safety in the workplace. A holistic mental health offering can eliminate barriers they may encounter when trying to access care. A 2018 EKOS poll conducted on behalf of the Canadian Psychological Association indicated that the costs for paying for psychological services represented a significant or very significant barrier for 80% of all respondents. 
And if financial cost is not a major barrier, then time can be another. According to CIHI data, half of Canadians wait up to a month for counselling services in their communities, with 1 in 10 waiting four months.  And once in treatment, clients consistently report challenges with navigating the system, a lack of options, scheduling conflicts, and even a lack of awareness of what high-quality care should look like.
There's clearly a need for more accessible mental health services for Canadian workers and tangible incentives for Canadian businesses. According to a Deloitte Insights report, a positive ROI on mental health initiatives is well within Canadian organizations' reach. Deloitte claims that companies whose mental health programs had been in place for three or more years had a median yearly ROI of $2.18.  
To mitigate stress, promote a culture of well-being, and address these very real barriers to access, we recently launched Mind by Maple, a comprehensive and integrated mental health solution that is personalized for every Canadian worker.  
Mind by Maple uses a whole-person approach to care to support the physical and mental healthcare needs of your team through access to physicians, mental health therapists and specialists for true continuity of care. With easy entrance points through Mind by Maple's self-service tools, employees can set their own pace at their comfort level. Your team can also tap into a dedicated Care Concierge to help answer questions related to the best course of action for therapy, where to get started or help employees choose the right provider for them. Employees can perform regular wellness check-ins with clinically validated surveys to track depression, anxiety, and other mental health indicators. This is valuable data that can help monitor mental health progress over time and provide licensed therapists useful information.
Possibly the most sought-after feature of Mind by Maple is on-demand and bookable therapy sessions with Canadian-licensed therapists. Employees can get an appointment on demand within 12 hours or by appointment at a time and date that suits them. 
Along with our complete library of mental health resources to encourage self-care, we also provide exclusive access to Headspace, the leading mindfulness meditation app. Employees can access Headspace and its library of thousands of guided meditations to reduce stress and improve sleep and overall mental well-being. A 2018 study found that people who used Headspace for only 10 days reported an 11% decrease in stress. After 30 days of use, they reported a 32% decrease. Other research has shown that meditation and mindfulness improves focus, productivity, and even job satisfaction. 
How employers can provide support
Mental health is becoming the next frontier of workplace inclusivity, but simply providing a quality offering like Mind by Maple for reducing stress is not enough. While creating a work environment that supports mental health requires business leaders to make an investment in time, resources, and leadership, understanding how mental health impacts employees adds tremendous value to your organization.
A long-term, organization-wide mental health strategy should be seen as an essential first step towards building that understanding. While the prior example of S&P performance is a strong indicator of the benefits of a robust wellness and mental health strategy, only 39% of Canadian employers have one in place. And once in place, it's important to identify what success will look like including benchmarks and mental health KPIs. It's also crucial to reduce mental health stigma in the workplace through mental health training for both management and employees to foster open communication. 
If an overarching mental health strategy is not in reach for your organization, subtle changes can be made to employee benefits, like packaging counselling sessions as a group of sessions rather than a dollar amount in a wellness account. For example, a four-session package with a counsellor or psychotherapist can result in higher adoption and better results. 
COVID-19 has brought new challenges to the work force and all organizations can benefit from an increase in mental health awareness. Adopting a culture of wellness that openly discusses the mental health needs of employees can help organizations set themselves up for success with increased productivity, employee retention, and a high ROI.