Sleep disorder? Skip walk in clinics. See a Sleep Therapist online.
Are you having trouble sleeping? You're not alone. Get a consultation with a registered sleep technologist in 24 hours or less — from your phone, tablet or computer.
Available in Ontario. Coming soon to other provinces.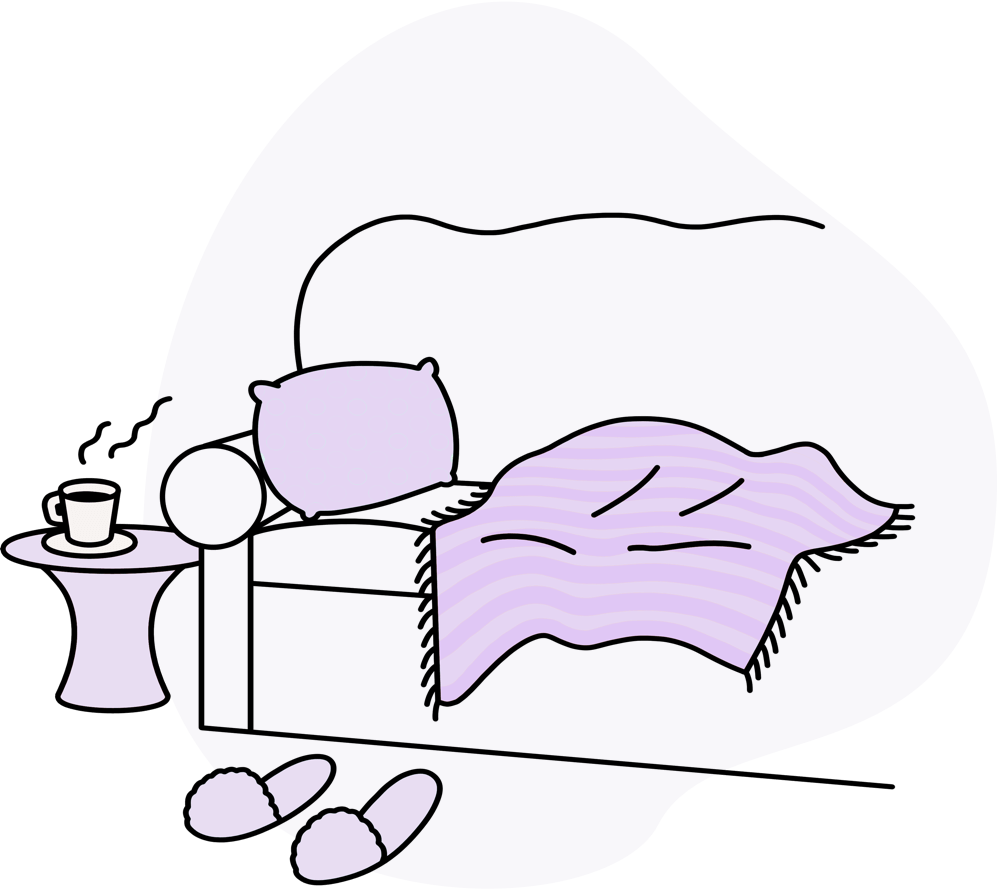 Seeing a registered sleep therapist on Maple is easy.
First, submit your request
Simply select the topic you'd like to discuss — from difficulty in falling asleep or staying asleep, our therapists can help.
Your request will be securely sent to a Canadian registered sleep psychotherapist, and you'll hear back in 24 hours or less.
Consultations are $150 — the first visit includes an assessment based on your needs, and suggestions for next steps which may require future visits as part of your customized treatment plan.
If you have private insurance, you may be eligible for coverage if your plan includes registered psychotherapists — please check directly with your insurer.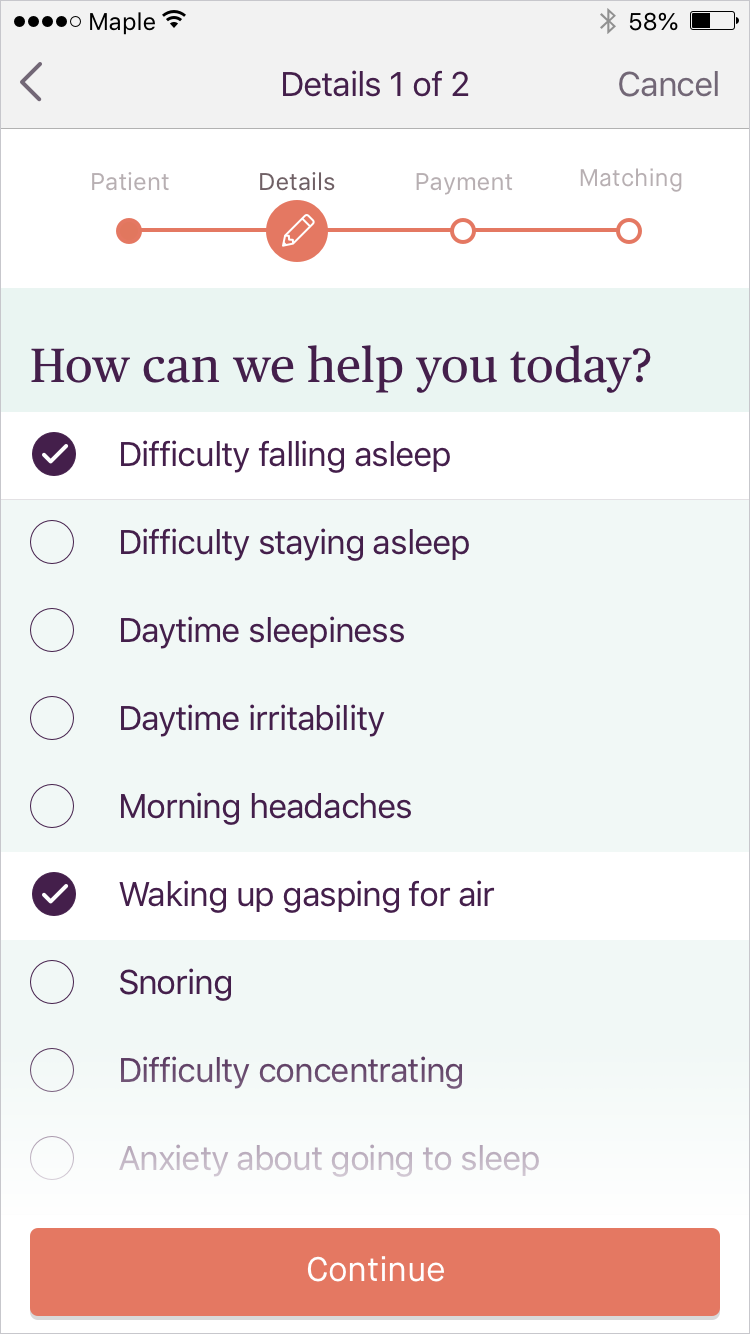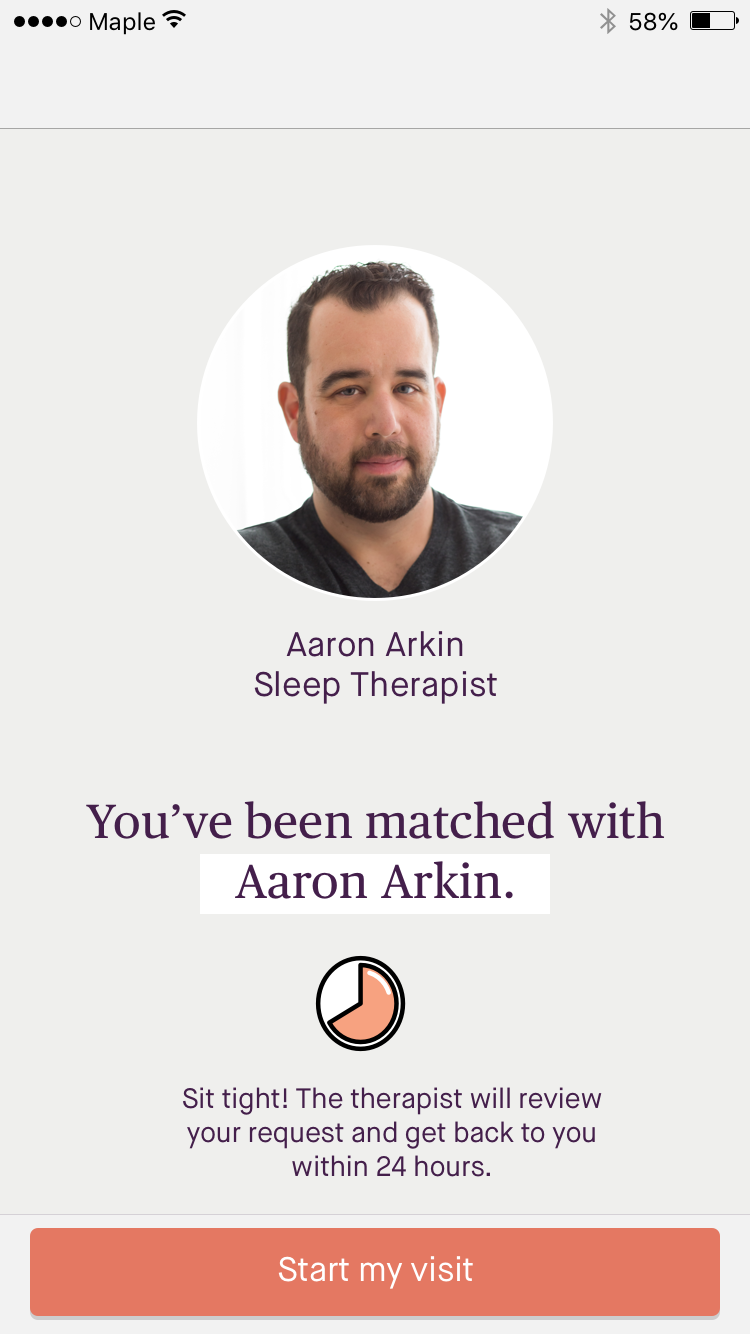 Next, you'll be matched with a sleep technologist
The matching process typically takes several hours — a response is guaranteed in 24 hours or less.
Once the therapist reviews your request, they will determine whether they can help you on Maple. If they're able to help, the therapist will begin your consultation.
If the therapist cannot help, your visit will not start and you will not incur a charge. The therapist will advise if you need to visit a family practice or walk in clinic instead.
What to expect during your consultation
The therapist will reach out to you and ask to begin an assessment to better understand your sleep and lifestyle habits. From there, they'll recommend a customized treatment plan to address your needs.
You can choose to speak with the therapist through live chat or video — it's all up to you based on what feels most comfortable.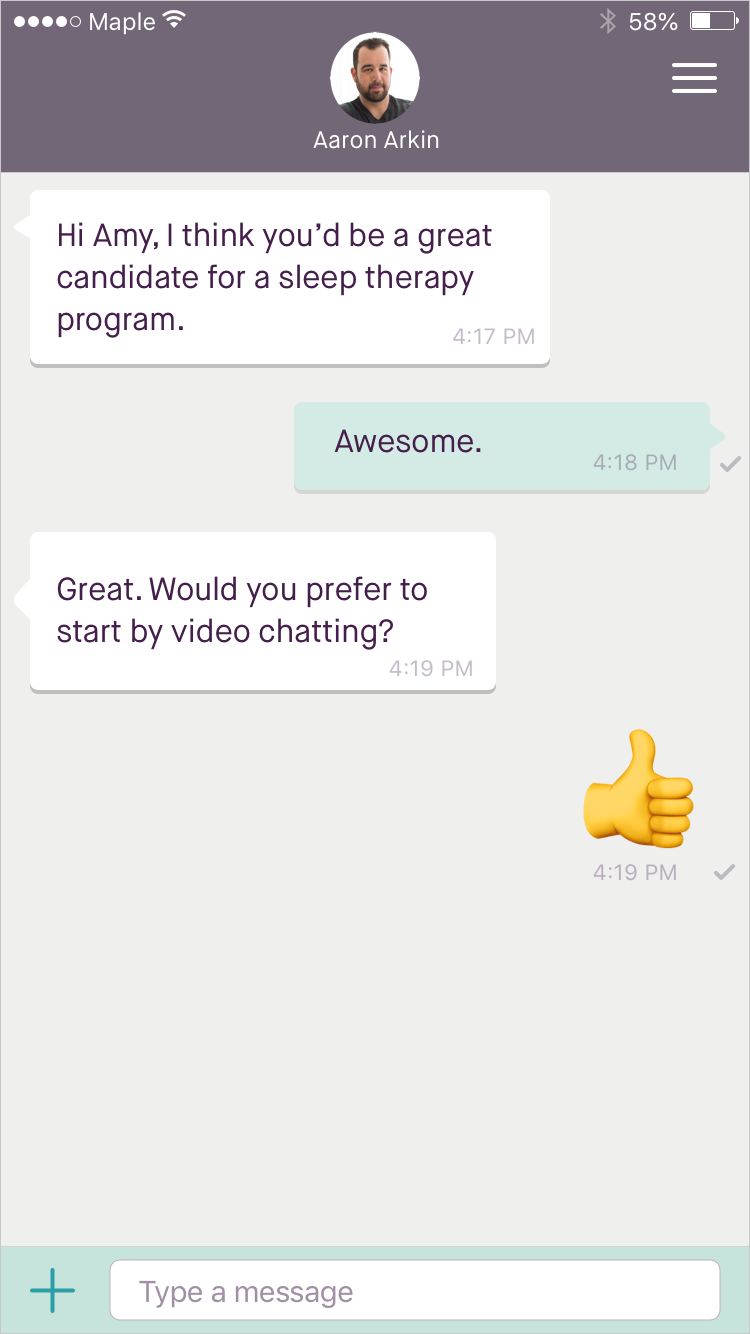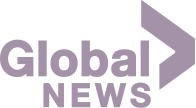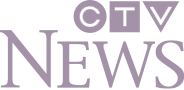 Frequently Asked Questions
What are the signs & symptoms of insomnia?
Many adults experience short-term insomnia which lasts from a few days to a couple weeks — usually the result of stress or a traumatic event. Others have long-term, or chronic insomnia that lasts for a month or more. 
Symptoms of insomnia include: difficulty falling asleep at night, waking up during the night, waking up too early, not feeling well-rested after a night's sleep, daytime sleepiness, irritability, depression, or anxiety, difficulty paying attention or focusing on tasks, increased errors or accidents, and ongoing worries about sleep. 
If your insomnia is making it difficult for you to function throughout the day, a sleep therapist may be able to help. Maple's registered sleep therapists are trained in Cognitive Behavioral Therapy for Insomnia (CBT-I) — a leading method for treating insomnia without the use of medication!
What are common types of sleep disorders?
The most common sleep disorders include insomnia, sleep apnea, restless legs syndrome, REM Sleep Behaviour Disorder and narcolepsy, but there are many more. Sleep therapy can help to identify and treat some of these conditions without medication. 
How is insomnia diagnosed?
Every case of insomnia is unique and, as a result, diagnoses can differ. It usually begins with a review of your sleeping habits, daytime sleepiness, and other important factors that might be influencing your sleep routine. A sleep study may be necessary if the cause of your insomnia remains unclear after preliminary tests, or if you are showing signs of another sleep disorder, such as sleep apnea or restless legs syndrome. 
If you think you may have insomnia, or another sleep disorder, our sleep therapists may be able to help though Cognitive Behavioral Therapy for Insomnia (CBT-I) — a leading method for treating insomnia without the use of medication. 
How is insomnia treated?
In many cases, simple changes to your sleep habits and Cognitive Behavioral Therapy for Insomnia (CBT-I) can ease you back into a healthy sleep cycle. 
Through Maple, you can consult with highly skilled sleep therapists, trained in the delivery of CBT-I from the comfort of your home. Through these sessions our sleep therapists can provide you with advice and exercises to help bring your sleeping pattern back to normal without the use of medication!
What is a sleep therapist?
Sleep therapists are trained in the management, treatment and prevention of sleep disorders and sleeping problems. Maple offers sleep therapy consultations with skilled professionals who can provide you with behavioural advice to help with many sleep-related issues! 
Our sleep therapists can help you with a range of issues, spanning from difficulty falling asleep to anxiety about going to sleep. To connect with one of our sleep therapists, all you need to do is request a visit and fill in a preliminary questionnaire. From there, the sleep therapist will schedule a time for a consultation that works best with you.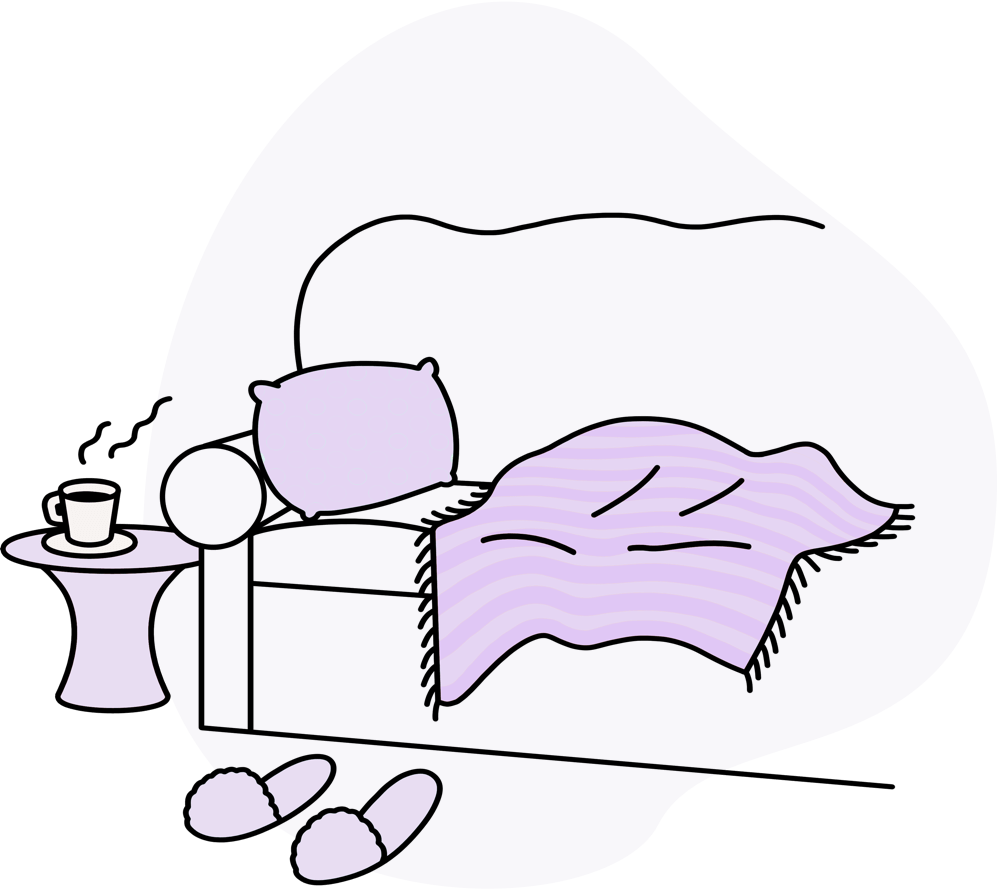 Sleep disorders can take a serious toll on your physical and mental health.
Get a consultation with a registered sleep technologist in 24 hours or less — from your phone, tablet or computer.