Dr. Unati Makiwane is a family physician with a specialization in mental health for children and men. He comes from a family of healthcare providers, and is inspired to empower patients to better health. Dr. Makiwane also sees patients on Maple.
Maple instantly connects you to doctors from your smartphone, laptop, or computer — any time, 24/7.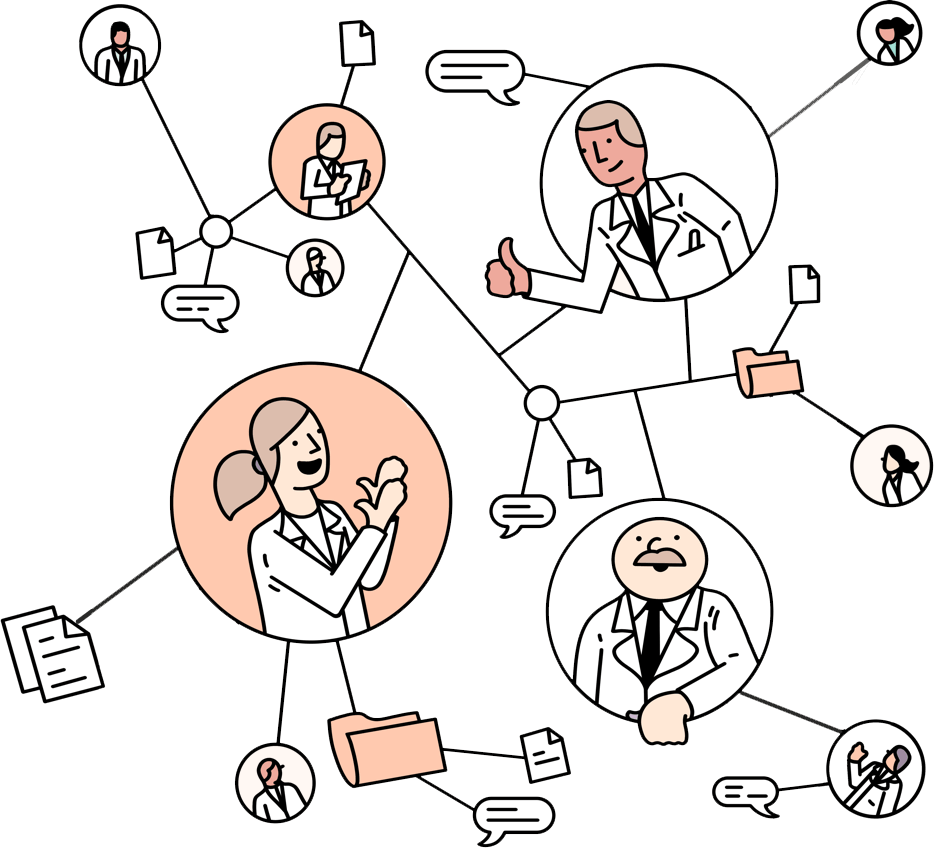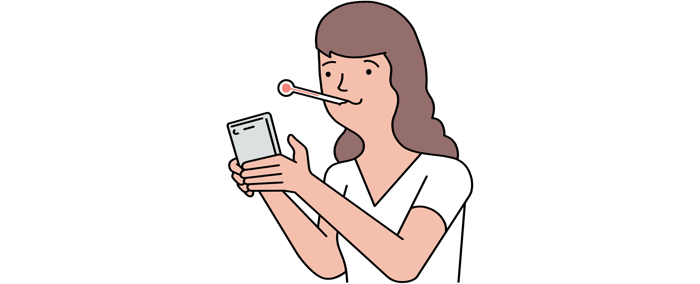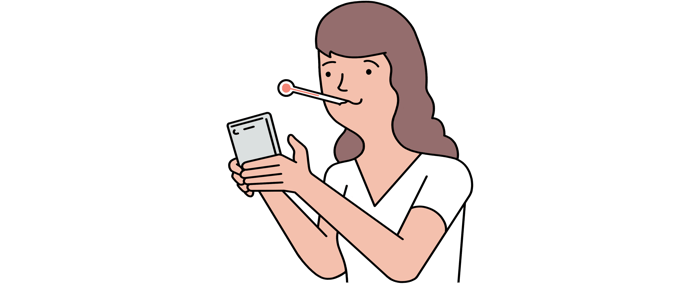 1. Describe your symptoms through our app
Open the app and click the "See the doctor" button. One of our doctors will review your request and respond in minutes.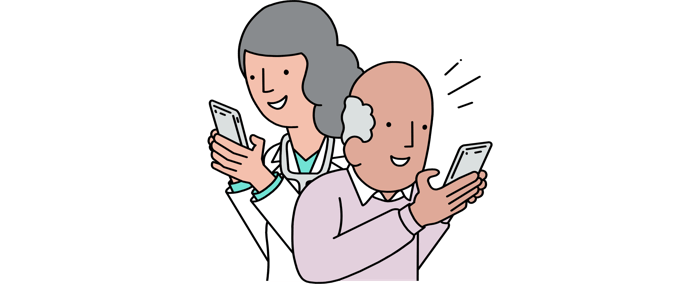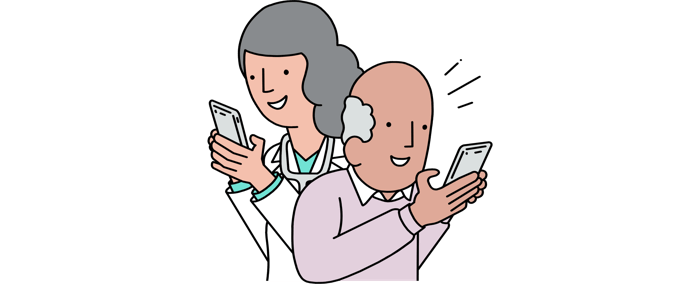 2. Chat with a doctor
Next, you'll be connected to the doctor. You can have your consultation by text, video or audio chat in the Maple app.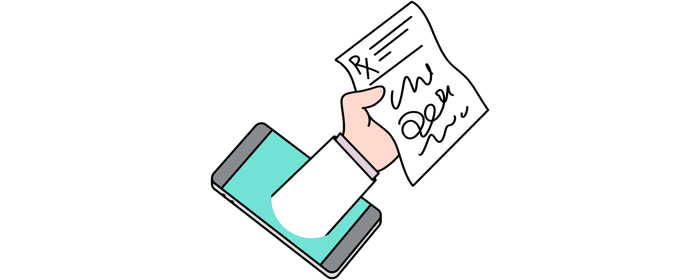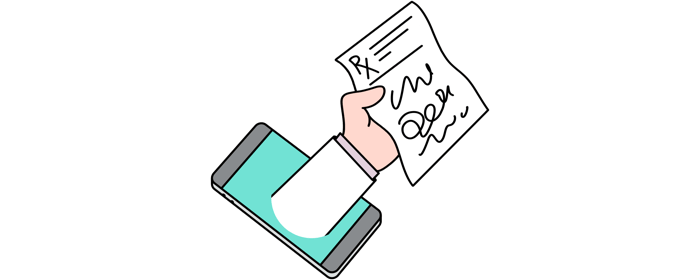 3. Get a diagnosis or prescription
Doctors can diagnose and provide prescriptions as necessary during your consultation.
We asked Dr. Makiwane some questions
Can you tell us more about your medical background and education?
I completed medical school in South Africa in 2004. In 2010 I moved to Canada, and now run a solo practice in Calgary. I specialize in mental health, particularly for children and men. In my spare time I take part in medical volunteering trips.
What inspired you to become a doctor?
I was a curious child, and I've always loved people. I knew early at the age of 7 that I wanted to become a doctor. I come from a family of doctors and nurses. My mother is a nurse and she loves what she does. I take pride in being a healthcare provider, and being able to give back to society. I feel that it is my responsibility to keep my light shining, and to continue to empower my patients.
What do you love the most about practising medicine?
There are so many things I love about medicine. When my patients heal from an illness. Catching diseases early. Being a family physician, I'm very humbled by my patients. I enjoy getting to know them as people and learning about the things that matter to them. And, with medicine, you never stop learning.
What's your favourite part about practising on Maple?
Maple has a great team of staff who are helpful and a joy to work with. My patients are also appreciative, which always feels great. I see so many different types of symptoms and cases with virtual care. There are some neat technical features that have been added to the platform in the past year that I'm enjoying.
What's the most challenging aspect of working in the medical field?
Time and work-life balance. I have to make a conscious effort to prioritize my family as their happiness is fundamental to me. It's so easy to get consumed by your job as a doctor. I'm always striving to achieve balance.
If you could choose any other career, what would it be?
Psychology. I love mental health. Human behaviour fascinates me. How people think, behave and interact with each other, are all endlessly interesting.
Is there an individual in the medical community that you find most inspiring?
Doctor Fauci. His calm demeanor in the midst of the storm he's facing is inspiring. He's a very intelligent man. Despite all of the global stress, he remains diligent. That's amazing.
Can you share a health-hack that has made your life better?
Finding balance. I eat well, exercise and laugh a lot. Laughing is good medicine. Family and friend connections are very important.
What do you do in your spare time?
I enjoy travelling, public speaking, and hosting my two talk shows called "Mental Health" and "Men's Health". I recently created an online course for men as well, which I'm hoping to launch soon. It's called "Men Get Depressed Too."
Patients love using Maple
Read our social media reviews, or download the app
We followed their sleep advice yesterday and our baby Dia had a good night's sleep for the first time in weeks.
I've been watching Koble sessions while I pump at night. It makes pumping way better.
The best part of Koble for my partner and I was to connect with their sleep coach expert Aidan and her personalized advice was great! Now our baby sleeps much better, as do we!
Nothing can quite prepare you for motherhood, but with Koble experts available for my pregnancy and postpartum journey, I felt as ready as I could be! I'm so happy I can ask questions in live sessions to cater to my unique situation.
What an incredible team, anticipating our questions and needs before we even knew we had them. Such useful, supportive and holistic information throughout all stages. Thank you for being on this journey with us!
The service has been amazing for our family. The doctors are kind, thorough, and ask all the right questions. As a busy family of five, this app has been a life saver
Super impressed with this service. Without a family doctor, it's easy to feel alone with no care. Very thankful to have options.
So fast and efficient. A process that would have ordinarily involved a referral and a six months wait was completed in less than 72 hours. Wholeheartedly recommend Maple.
At 1:30 am, I realized I had a UTI and was desperate for help. I went online and within ten minutes, I had my prescription faxed to my pharmacy. This service gave me peace of mind.
Maple was there for me when other doctors couldn't be. So convenient. Any time, any day. I am grateful for this service.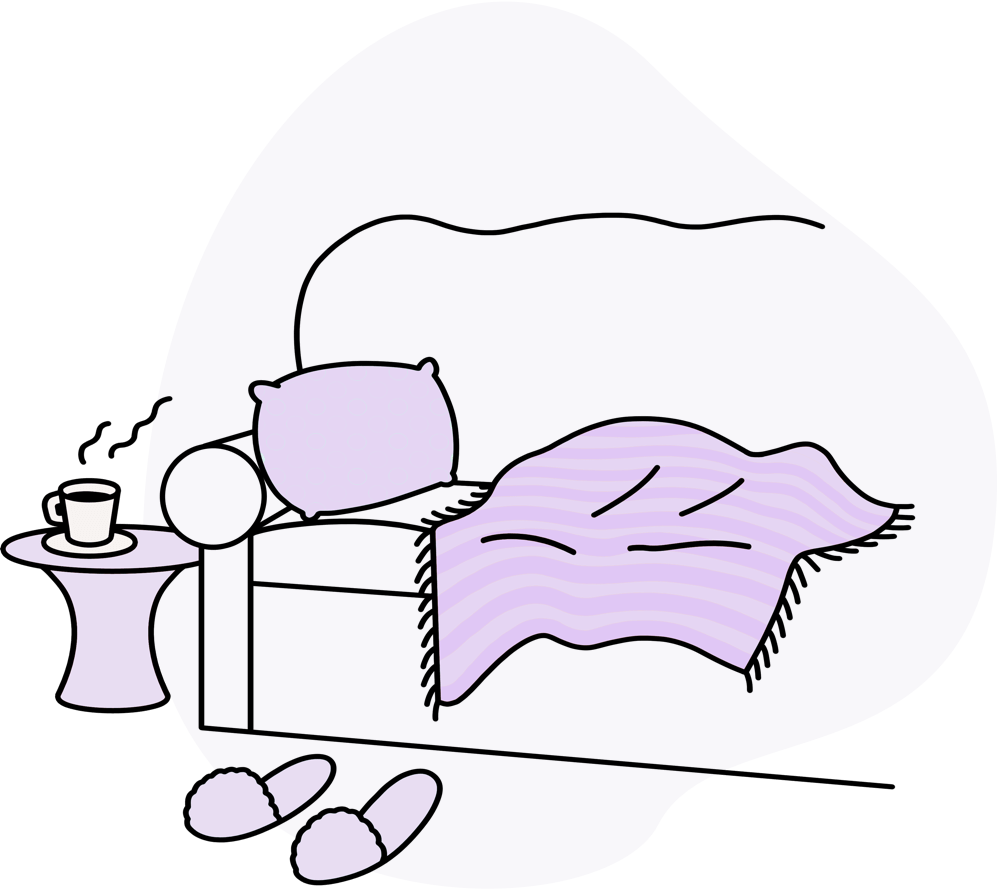 Get started today.
Maple revolves around your needs and schedule. Start enjoying on demand healthcare that fits your life.
See how it works.
Connect with Canadian doctors for online medical care in minutes or by appointment from your phone, tablet, or computer.