Family Physician in Alberta
Dr. Elawadly currently practices as a family physician in rural Alberta focusing on emergency and hospital medicine. He holds a certification in family medicine from the College of Family Physicians Canada. Dr. Elawadly also sees patients on Maple.
Maple instantly connects you to doctors from your smartphone, laptop, or computer — any time, 24/7.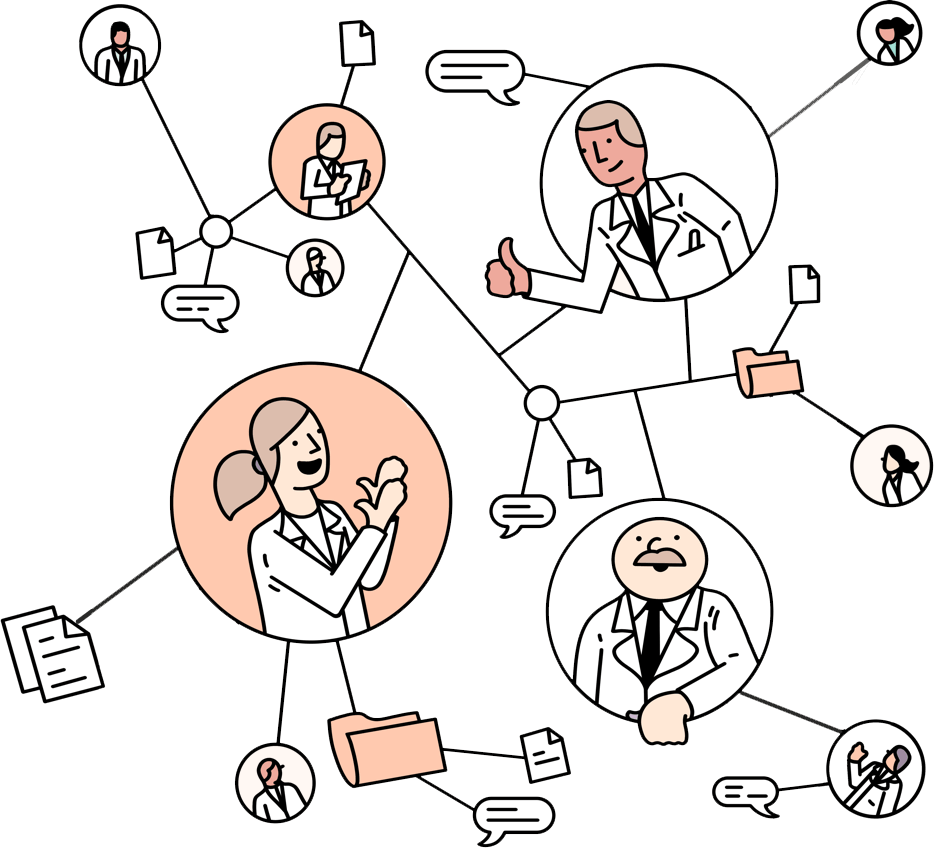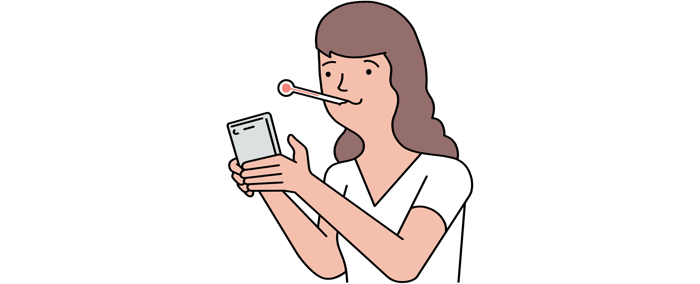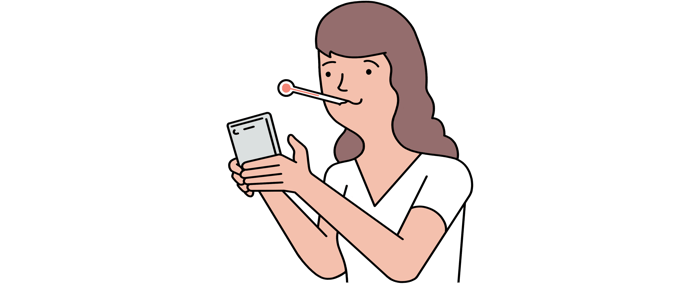 1. Describe your symptoms through our app
Open the app and click the "See the doctor" button. One of our doctors will review your request and respond in minutes.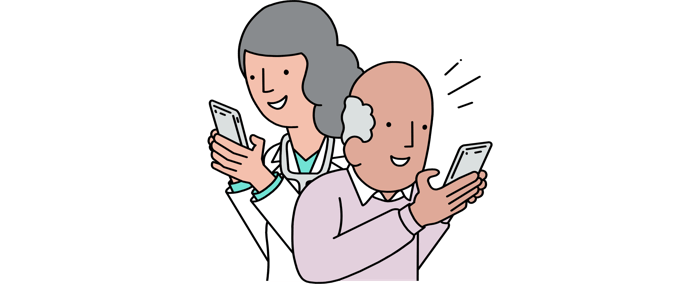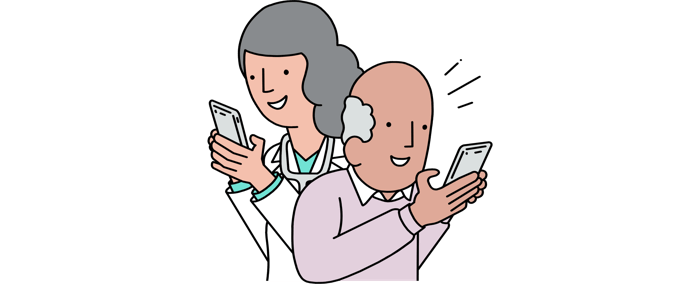 2. Chat with a doctor
Next, you'll be connected to the doctor. You can have your consultation by text, video or audio chat in the Maple app.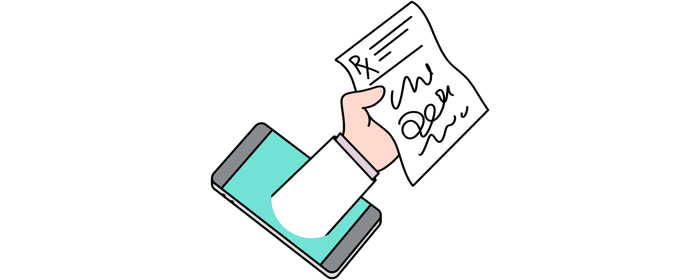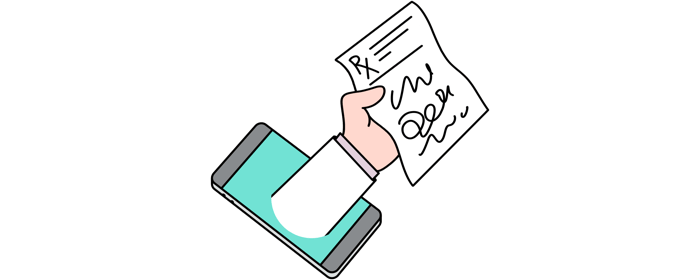 3. Get a diagnosis or prescription
Doctors can diagnose and provide prescriptions as necessary during your consultation.
We asked Dr. Elawadly some questions
Can you tell us more about your medical background and education?
I obtained a Bachelor of Medicine and Surgery degree from Zagazig University in Egypt. I then completed three years of family medicine postgraduate training. During that time I rotated through all subspecialties during my internship and through primary health clinics, and emergency and ICU departments. I also became a member of the Royal College of Physicians in October 2012.
In Canada, I'm certified in family medicine by the College of Family Physicians. My current work experience focuses on rural, emergency and internal medicine with Alberta Health Services. I'm also a Clinical Faculty member of the Faculty of Medicine & Dentistry (FoMD) at the University of Alberta.
What inspired you to become a doctor?
Caring for my patients and advocating for vulnerable groups is my main passion. I also enjoy teaching a lot because when I teach, I keep on learning. Being a doctor is a job that needs your full attention and your heart as well. With family medicine, you develop mutual and respectful relations with your patients and their families, and everyone becomes like family for you.
What do you love the most about practising medicine?
Practicing medicine is a satisfying job because you get to see the results of helping others right away — so long as you maintain a good patient-doctor relationship and work-life balance. In rural medicine particularly, there's a large variety of disciplines with many learning and teaching opportunities.
What's your favourite part about practising on Maple?
Maple lets me help patients quickly and easily. People in remote areas now have access to high-quality care, right when they need it. By virtue of working remotely, I save the time and stress of commuting to a workplace. There's also a great network of healthcare providers on Maple who I strive to learn from.
What's the most challenging aspect of working in the medical field?
It's hard to not "bring your work home with you." My patients are like family to me, so it's a challenge for me to not worry about them after I'm technically done work for the day.
If you could choose any other career, what would it be?
I'd still choose to work in healthcare. The team dynamics are fantastic, especially working in a hospital.
Is there an individual in the medical community that you find most inspiring?
Yes. She's a family member who practices medicine with a lot of passion and enthusiasm. She's always looking to expand her knowledge, and finds the time to attend scientific meetings and workshops to improve her skills. She is my mom.
Can you share a health-hack that has made your life better?
Make sure you communicate with family members and limit the use of social media as much as you can. Try to use it for the purpose of improving your life, and nothing else.
What do you do in your spare time?
Ice skating, watching my kids play hockey, reading, going to the gym, and swimming. I also enjoy spending time with family and friends.
Patients love using Maple
Read our social media reviews, or download the app
We followed their sleep advice yesterday and our baby Dia had a good night's sleep for the first time in weeks.
I've been watching Koble sessions while I pump at night. It makes pumping way better.
The best part of Koble for my partner and I was to connect with their sleep coach expert Aidan and her personalized advice was great! Now our baby sleeps much better, as do we!
Nothing can quite prepare you for motherhood, but with Koble experts available for my pregnancy and postpartum journey, I felt as ready as I could be! I'm so happy I can ask questions in live sessions to cater to my unique situation.
What an incredible team, anticipating our questions and needs before we even knew we had them. Such useful, supportive and holistic information throughout all stages. Thank you for being on this journey with us!
The service has been amazing for our family. The doctors are kind, thorough, and ask all the right questions. As a busy family of five, this app has been a life saver
Super impressed with this service. Without a family doctor, it's easy to feel alone with no care. Very thankful to have options.
So fast and efficient. A process that would have ordinarily involved a referral and a six months wait was completed in less than 72 hours. Wholeheartedly recommend Maple.
At 1:30 am, I realized I had a UTI and was desperate for help. I went online and within ten minutes, I had my prescription faxed to my pharmacy. This service gave me peace of mind.
Maple was there for me when other doctors couldn't be. So convenient. Any time, any day. I am grateful for this service.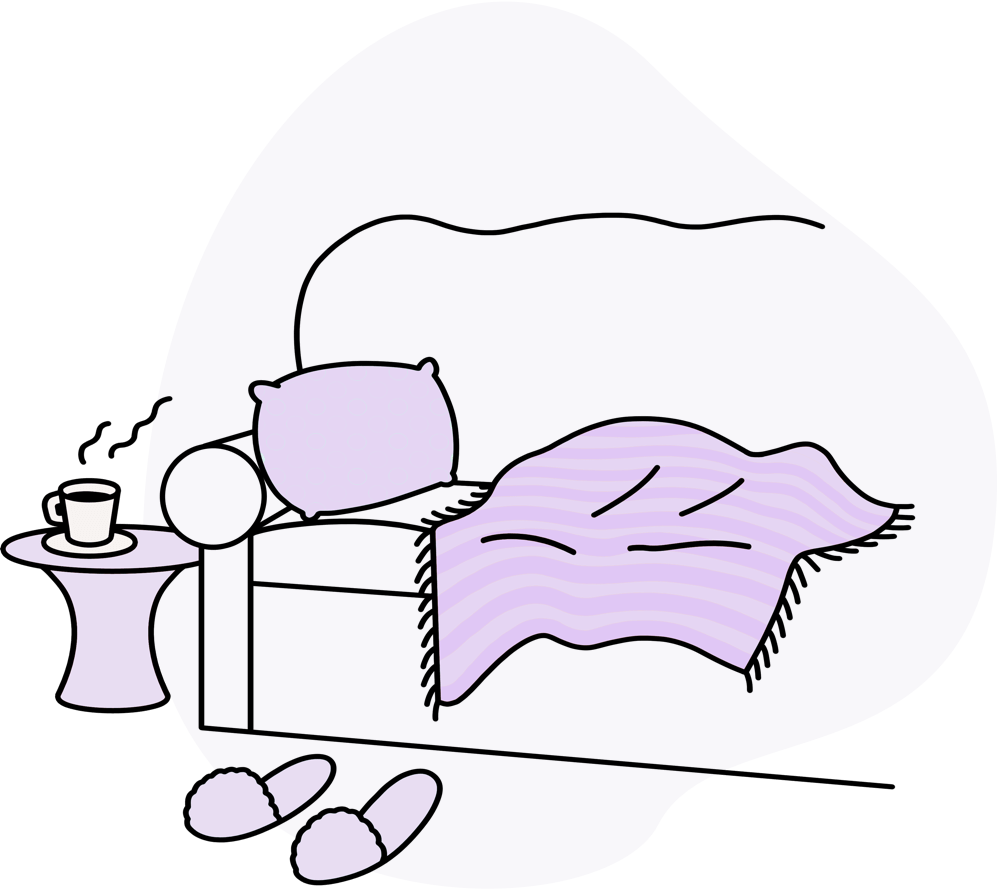 Get started today.
Maple revolves around your needs and schedule. Start enjoying on demand healthcare that fits your life.
See how it works.
Connect with Canadian doctors for online medical care in minutes or by appointment from your phone, tablet, or computer.