Please note prescriptions are only available in Canada and given at the doctor's discretion.
Rashes treatment, diagnosis & prescriptions
Skip the waiting room! Instantly connect with Canadian doctors for medical care from your phone, tablet or computer - any time, 24/7.
Can I talk to a doctor on Maple about my rashes?
Yes, you can. The healthcare provider will want to discuss your medical history, as well as any symptoms or signs of rashes that you're experiencing.
Because there are so many conditions that can cause rashes, the healthcare provider may suggest additional testing so that they can provide a clear diagnosis for your rashes. They may also refer you to a dermatologist, who has the expertise to identify the specific type of rash you're experiencing.
Once you have a diagnosis for your rashes, the healthcare provider can suggest appropriate treatments for your rashes based on their type and severity.
Can I get a prescription on Maple?
Yes, our physicians can prescribe medications for rashes online during your consultation. Once you accept a prescription for your rashes, you'll have the option to pick it up from any pharmacy or to have it delivered right to your door at no additional cost.
What are rashes?
Rashes are typically areas of irritated, itchy, or swollen skin that can appear on any area of the body. They can also be described as changes in skin colour or texture, usually resulting from inflammation.
There are many different causes for rashes, with varying levels of severity. Some develop right away, while others can form over several days. Most will clear up fairly quickly. However, some are chronic and may require long-term treatment.
In some cases, the doctor may use the shape or appearance of the rashes to help with diagnosing the condition. They may use terms like "linear", "circular", or "ring-shaped" to describe your rash. The healthcare provider will also note the specific location, size, and severity of your rash symptoms.
Most rashes aren't contagious, but rashes brought on by fungal, bacterial, and viral infections can be spread through direct contact. This also applies to parasitic rashes caused by conditions like scabies.
Some other non-contagious forms of rashes include:
Contact dermatitis
Stasis dermatitis
Atopic dermatitis
Seborrheic dermatitis
Nummular eczema
Psoriasis
Impetigo
Rosacea
Lichen planus
Granuloma annulare
Diaper rash
Hives
Miliaria (heat rash)
Covid-19 rashes
Drug eruptions
What are the symptoms of rashes?
There is a wide array of different types of rashes, each with their own unique causes. Apart from their shape, size, and location, the following include some common signs of rashes to watch for:
Redness
Itchiness
Infection of the areas with broken skin
Dry, scaly, or crusted skin
Skin that may thicken and become leathery from scratching
Fluid-filled blisters that may ooze when scratched
Tenderness or pain around affected areas
Most rashes can be treated and aren't a cause for concern. However, some rashes are caused by a serious allergic reaction known as anaphylaxis. You should seek immediate medical attention if you begin to experience any of the following symptoms alongside rashes:
Fever
Swelling of the face or extremities
Severe dizziness
Confusion
Severe pain in the neck or head
Vomiting or diarrhea
Increasing or severe pain in the affected area
Difficulty breathing
Skin discoloration that is quickly changing
Sore throat
Pain in joints
Red streaks tracking up your body near the rash
Large amounts of pus
Also, if you begin showing any of these more serious symptoms after an animal or insect bite, it's important to get medical attention immediately.
What causes rashes?
There are a wide range of triggers that can cause rashes.
Some rashes can be caused by bacterial, viral, fungal, or parasitic infections and these rashes may be contagious.
Other types of rashes are caused by various factors such as:
Medications
Allergic Reactions
Reactions to chemical irritants
Diseases
Autoimmune conditions
Prolonged exposure to wind or sun
Exposure to extreme temperatures (hot or cold)
Stress or other strong emotions
Poisonous plants
Animal or insect bites
Certain cosmetics or clothing dyes
How are rashes diagnosed?
In order to provide a clear diagnosis for your rashes, the healthcare provider will want to perform a physical exam and discuss your medical history. They'll also want to discuss your known allergies, as well as any potential exposure that could be causing your rashes.
In addition to evaluating the signs of rashes that you're experiencing, the healthcare provider may schedule additional testing, before offering a diagnosis for the cause of your rash. This could involve taking a tissue scraping or having a culture test performed on fluid from blisters or lesions to identify their direct cause.
Sometimes, the healthcare provider may suggest that you visit a dermatologist, who specializes in identifying rashes
Once you have a clear diagnosis for your rashes, the healthcare provider or dermatologist can suggest appropriate treatments for your rashes.
How are rashes treated?
The type of rash treatments that your healthcare provider suggests will depend on what they determine to be its direct cause.
In many cases, they may suggest prescription rash medications in the form of topical lotions or creams, meant to reduce your rash symptoms.
When the rash is caused by an infection or appears as a sign of a serious reaction, they may use stronger prescription rash medications. This could include antibiotics, antihistamines, corticosteroids, or epinephrine.
For serious allergic reactions, or certain animal or insect bites, you may require immediate medical attention, instead of simply seeking rash treatment. The goal in emergency treatment will be to stabilize your condition, control the reaction, and prevent infection, rather than focusing specifically on the rash.
When to see a doctor for rashes?
If you're experiencing rashes with severe symptoms, rashes that won't go away or are becoming more serious, you should talk to a healthcare provider.
A healthcare provider from Maple will be able to help identify the reason you're experiencing rashes, as well as refer you to a dermatologist, if necessary.
Together, your healthcare team can provide a clear diagnosis for rashes, as well as suggest rash treatments that are most appropriate for your condition. This includes any prescription rash medications that may be required, like antibiotics or medicated lotions.
If you're showing signs of anaphylaxis, or have recently been bitten by an animal or insect that could be causing your condition, visit a hospital. You may require immediate medical attention to protect your health and well-being.
What is Maple?
With Maple, you can start talking to a doctor about your symptoms in a matter of minutes. We're a healthcare app for fast, convenient 24/7 access to Canadian healthcare providers.
You simply log in, tap a button to request a consultation, and we'll immediately connect you to a healthcare provider via live chat or video. You can visit our How it Works page to learn more.
Our healthcare team can assess symptoms, and provide treatment, including prescriptions as necessary.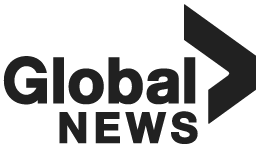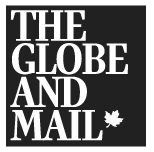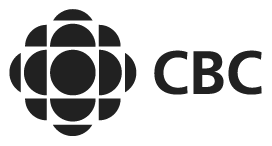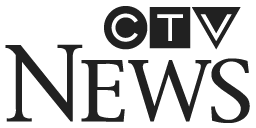 Patients love using Maple
Read our social media reviews, or download the app
The service has been amazing for our family. The doctors are kind, thorough, and ask all the right questions. As a busy family of five, this app has been a life saver
Super impressed with this service. Without a family doctor, it's easy to feel alone with no care. Very thankful to have options.
So fast and efficient. A process that would have ordinarily involved a referral and a six months wait was completed in less than 72 hours. Wholeheartedly recommend Maple.
At 1:30 am, I realized I had a UTI and was desperate for help. I went online and within ten minutes, I had my prescription faxed to my pharmacy. This service gave me peace of mind.
Maple was there for me when other doctors couldn't be. So convenient. Any time, any day. I am grateful for this service.
We needed to see a doctor over the weekend as our pediatrician was not available. Logging into Maple and choosing from a selection of specialties was quick and easy. Excellent service!
Very easy to navigate Maple. It's secure and trusted. Maple has truly gone above and beyond with their app. Highly recommended.
Amazing service! It was great being able to connect with a doctor from the comfort of home late at night.
If it wasn't for this service, I would be clogging up the emergency rooms for a prescription refill. A much needed service in my area.
With my asthma flare-up, I needed a specialist and found one here. The doctor improved my treatment and explained everything in a very clear way.
Maple revolves around your needs and schedule. Start enjoying on demand healthcare that fits your life.