Please note prescriptions are only available in Canada and given at the doctor's discretion.
Mental health treatment, diagnosis & prescriptions
Skip the waiting room! Instantly connect with Canadian doctors for medical care from your phone, tablet or computer - any time, 24/7.
Can I talk to a doctor on Maple about mental illness?
Yes, you can. A doctor on Maple will want to discuss your current emotional state, your medical history, and any symptoms or signs of mental illness you're experiencing.
In many cases, the doctor will want to have physical and psychological evaluations performed before offering a mental illness diagnosis. They may also suggest additional testing be done at a medical clinic before suggesting any mental illness treatments.
Can I get a prescription on Maple?
Yes, our physicians can prescribe medications for mental illness online during your consultation. Once you accept a prescription for your mental illness, you'll have the option to pick it up from any pharmacy or to have it delivered right to your door at no additional cost.
What is a mental illness?
Also known as mental health disorders, mental illness is the term we use to describe a wide range of mental health conditions. These affect the way we think of ourselves, connect with others, and function in our daily lives. These are disorders that can affect your thinking, your behavior, or your mood. Culture, beliefs, and background all influence how we understand mental illness.
A substantial percentage of people will experience a mental health condition at some point in their lives. However, when the symptoms or signs of mental illness are chronic, severe, or begin to affect your daily life, the condition becomes a mental illness.
There are over two hundred forms of mental illness, and they're organized in groups for classification. The main classes of mental illness include:
Trauma-related and stressor-related disorders
Dissociative disorders
Depressive disorders
Anxiety disorders
Neurodevelopmental disorders
Bipolar and related disorders
Obsessive-compulsive and related disorders
Schizophrenia spectrum and psychotic disorders
Personality disorders
Sleep-wake disorders
Elimination disorders
Paraphilic disorders
Neurocognitive disorders
Substance-related and addictive disorders
Gender dysphoria
Sexual dysfunctions
Feeding and eating disorders
Disruptive, impulse-control, and conduct disorders
Somatic symptom and related disorders
What are the symptoms of mental illness?
The type of symptoms of signs of mental illness you experience depends on the cause of the mental illness you're experiencing.
Some examples of the symptoms and signs of mental illness to watch for include:
Withdrawing from family and friends
Changes to sleeping or eating habits
Intense fears (can be irrational)
Suicidal thoughts
Strong, uncontrollable feelings of anger, violence, or hostility
Extreme mood swings (highs and lows)
Delusions, hallucinations, or paranoia
Changes to sex drive
Excessive alcohol or drug use
Extreme feelings of guilt or worry
Inability to concentrate
Confusion or feeling lost
Inability to cope with daily stresses
Difficulty relating to other people
Feeling sad, down, or lethargic
Disinterest with activities that previously brought joy
Frequent angry outbursts or tantrums
Hyperactivity
Changes in work or school performance
Hypochondria
Lack of energy or motivation
What causes mental illnesses?
Because mental illnesses affect our state of consciousness, mental illnesses are often believed to be caused by your brain. More specifically, some scientists believe that when there are communication problems between neurons in your brain (neurotransmission), it causes mental illness.
However, these results aren't conclusively replicable, as of yet. Some theories challenge the validity of neurotransmission changes, because it's unclear whether these changes occurred before or after signs of mental illness appeared. This means that neurotransmission changes could potentially be a mental illness symptom, rather than a cause.
Another theory is that mental illness can be caused by the brain-gut axis, meaning that certain microbiota in our food could contribute to mental illnesses. Although this theory is also not conclusively proven, there are certain microbiota that are associated specifically with depression.
There are other biological factors that could possibly cause mental illness, such as:
Infections
Brain injuries or defects
Prenatal damage or environmental exposures before birth
Heredity caused by genetics
Substance abuse
Emotional or physical trauma
Extremely stressful situations
Chronic medical conditions
How are mental illnesses diagnosed?
Before providing a diagnosis for mental illness, the doctor will want to have physical and psychological examinations performed. They'll also discuss if you or any family members have a history of mental illness, and the signs of mental illness you're experiencing.
In some cases, the doctor may suggest that you also have additional testing done. This is to check for any underlying conditions, such as testing hormone levels to see if they could be the cause of your mental illness symptoms.
Once the doctor is able to confirm a mental illness diagnosis, they'll be able to make appropriate recommendations for your mental illness treatments.
How are mental illnesses treated?
The type of mental illness treatment recommended by the doctor will depend on the specific condition you're experiencing.
Your doctor will be able to formulate a plan for you to manage your mental illness. If your symptoms are under control, the doctor may be able to help you by themselves. However, in many cases, a team approach is the best way to manage mental illness symptoms.
This mental illness treatment team will include your healthcare professional, friends and family members, and other people that could assist you, such as:
Social workers
Pharmacists
Psychiatrists
Psychotherapists
Nurse Practitioners
Physician Assistants
As well, depending on your class of mental illness, the doctor may suggest prescription mental illness medications, including:
Anti-anxiety medications
Antidepressants
Antipsychotic medications
Mood-stabilizing medications
When to see a doctor for mental illnesses?
If you've begun noticing signs of mental illness, you should talk to a doctor.
While most people experience mental health conditions at some point in their lives, their symptoms can sometimes be treated before they become mental illnesses.
A doctor on Maple will be able to help provide you with a clear mental illness diagnosis. They can also direct you towards resources for addressing your mental illness symptoms, such as psychotherapies.
When necessary, they can also provide prescription mental illness medications, which you may need to control your symptoms.
What is Maple?
With Maple, you can start talking to a doctor about your symptoms in a matter of minutes. We're a healthcare app for fast, convenient 24/7 access to Canadian doctors.
You simply log in, tap a button to request a consultation, and we'll immediately connect you to a doctor via live chat or video. You can visit our How it Works page to learn more.
Our doctors can assess symptoms, and provide treatment, including prescriptions as necessary.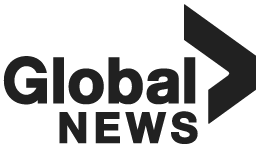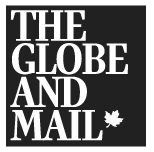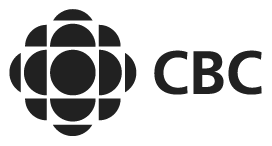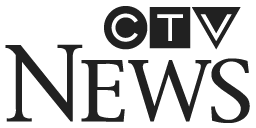 Patients love using Maple
Read our social media reviews, or download the app
The service has been amazing for our family. The doctors are kind, thorough, and ask all the right questions. As a busy family of five, this app has been a life saver
Super impressed with this service. Without a family doctor, it's easy to feel alone with no care. Very thankful to have options.
So fast and efficient. A process that would have ordinarily involved a referral and a six months wait was completed in less than 72 hours. Wholeheartedly recommend Maple.
At 1:30 am, I realized I had a UTI and was desperate for help. I went online and within ten minutes, I had my prescription faxed to my pharmacy. This service gave me peace of mind.
Maple was there for me when other doctors couldn't be. So convenient. Any time, any day. I am grateful for this service.
We needed to see a doctor over the weekend as our pediatrician was not available. Logging into Maple and choosing from a selection of specialties was quick and easy. Excellent service!
Very easy to navigate Maple. It's secure and trusted. Maple has truly gone above and beyond with their app. Highly recommended.
Amazing service! It was great being able to connect with a doctor from the comfort of home late at night.
If it wasn't for this service, I would be clogging up the emergency rooms for a prescription refill. A much needed service in my area.
With my asthma flare-up, I needed a specialist and found one here. The doctor improved my treatment and explained everything in a very clear way.
Maple revolves around your needs and schedule. Start enjoying on demand healthcare that fits your life.