Care delivery experience
Revolutionize care delivery with Maple, Canada's leading virtual care technology provider.
Cutting-edge technology for healthcare providers
Hospitals
Hospitals leverage our platform to divert unnecessary visits from the ED, reduce wait times for specialty clinics, augment inpatient medical services, improve discharge planning, and facilitate new models of care.
Long-term care homes
Our technology facilitates care delivery at the bedside, allowing residents to see doctors remotely. This reduces hospital transfers, improves access to care, and enhances coordination across locations of care.
Outpatient and clinic services
We support networks of clinics in providing coordinated virtual care programming to patients. This helps with patient hand-offs, coordination of care across multiple locations, and offering care outside of regular hours with staffing augmentation.
Care systems
Care systems, including health authorities, provincial governments, and local care networks, can leverage our technology and platform to deliver flexible care that facilitates collaboration between providers across the continuum.
1
Custom virtual care technology at your disposal.
2
Quality virtual care integrated into your workflows and processes.
3
User-friendly mobile application for patients and providers, facilitating adoption.
4
Expertise in program development and implementation to support providers, community stakeholders, and patients.
5
Facilitates coordination between care facilities and across the continuum of care.
6
Improve time efficiency for your care providers without diverting patients away from them.
Custom programs to support you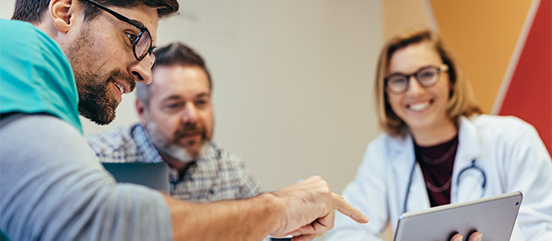 Use our technology platform to power your virtual programs
Access to our technology allows your care providers and patients to use our platform to deliver or receive effective virtual care services.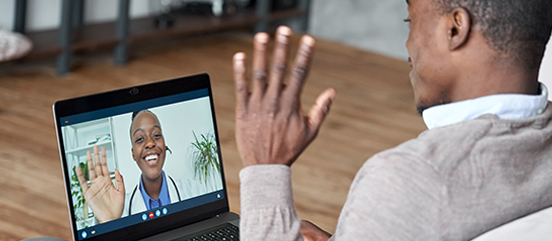 Leverage both our technology platform and provider network
Power your virtual care programs with our platform, plus tap into our online network of doctors and care providers to augment your staff, provide coverage after hours, and more.
Ready to connect with us?