Safely access doctors online, 7 am - 7pm, covered by Shoppers Drug Mart, March 16 - April 10.
Shoppers Drug Mart and Maple are making it easier than ever to safely and securely connect with Canadian doctors. Through our partnership, you can access a network of Canadian doctors online from your smartphone, tablet or computer.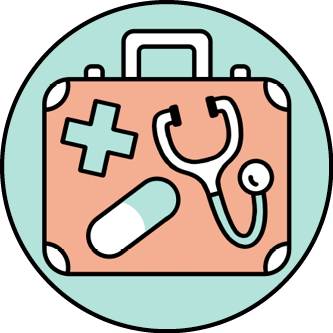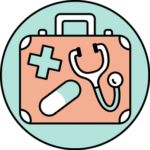 Quality healthcare, when you need it.
Canadians can now access healthcare from wherever they are by connecting you with Canadian doctors and specialists safely and securely, between 7am - 7pm. Skip the germy waiting room and long wait times, try virtual care today!
Requesting a consultation on Maple is easy.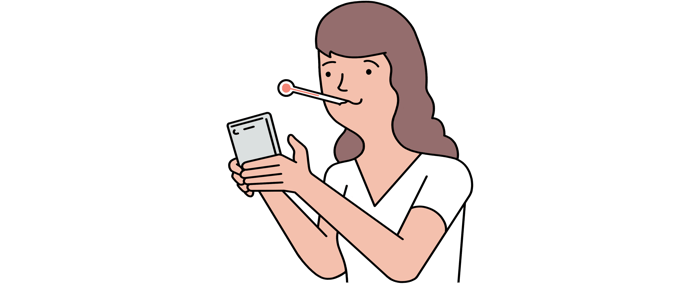 1. Describe your symptoms through our app
Open the app and click the "See the doctor" button. One of our doctors will review your request and respond in minutes.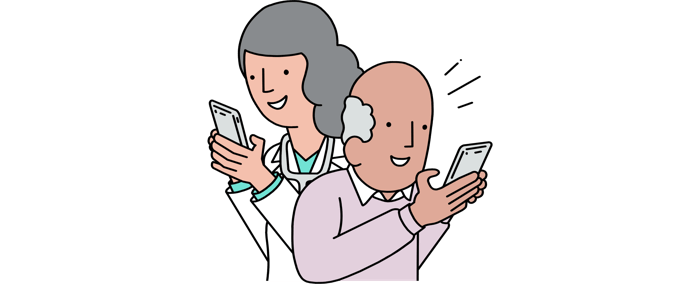 2. Chat with a doctor
Next, you'll be connected to the doctor. You can have your consultation by text, video or audio chat in the Maple app.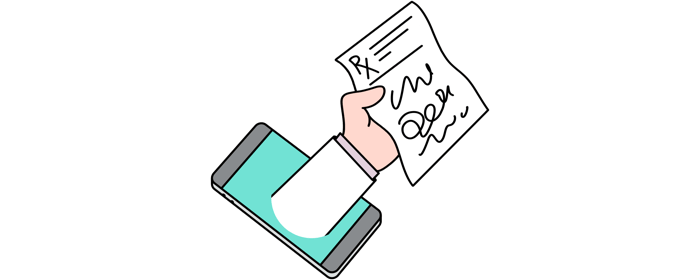 3. Get a diagnosis or prescription
Doctors can diagnose and provide prescriptions as necessary during your consultation.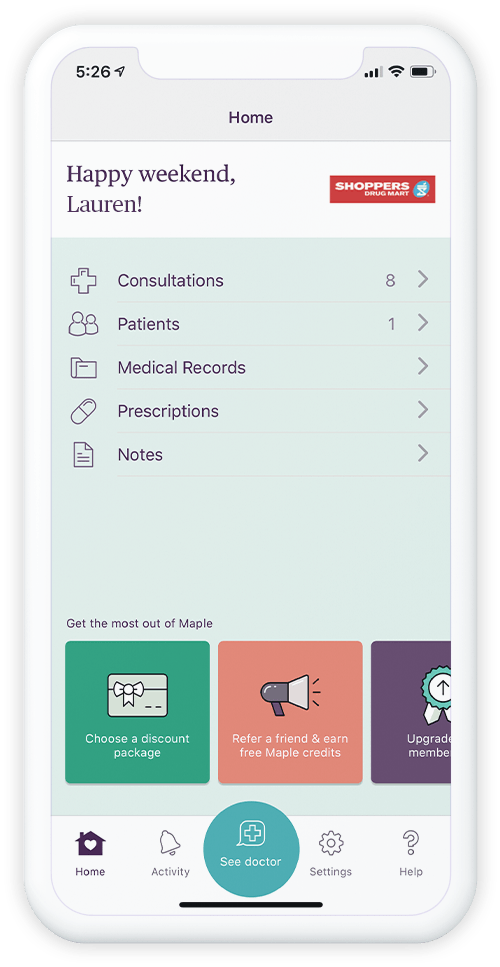 Simple, Fast, Secure
Once you've entered your symptoms, a doctor will review your file. If our doctors believe they'll be able to help you online, you'll be speaking directly with the doctor over chat or video — whichever you feel more comfortable with — in minutes.
If the doctor cannot help, your visit won't start and you won't be charged. The doctor will let you know if you need to visit a family practice or walk in clinic instead.
Patients love using Maple
We're changing the way healthcare is delivered, and people love it!
The service has been amazing for our family. The doctors are kind, thorough, and ask all the right questions. As a busy family of five, this app has been a life saver
Super impressed with this service. Without a family doctor, it's easy to feel alone with no care. Very thankful to have options.
So fast and efficient. A process that would have ordinarily involved a referral and a six months wait was completed in less than 72 hours. Wholeheartedly recommend Maple.
At 1:30 am, I realized I had a UTI and was desperate for help. I went online and within ten minutes, I had my prescription faxed to my pharmacy. This service gave me peace of mind.
Maple was there for me when other doctors couldn't be. So convenient. Any time, any day. I am grateful for this service.
We needed to see a doctor over the weekend as our pediatrician was not available. Logging into Maple and choosing from a selection of specialties was quick and easy. Excellent service!
Very easy to navigate Maple. It's secure and trusted. Maple has truly gone above and beyond with their app. Highly recommended.
Amazing service! It was great being able to connect with a doctor from the comfort of home late at night.
If it wasn't for this service, I would be clogging up the emergency rooms for a prescription refill. A much needed service in my area.
With my asthma flare-up, I needed a specialist and found one here. The doctor improved my treatment and explained everything in a very clear way.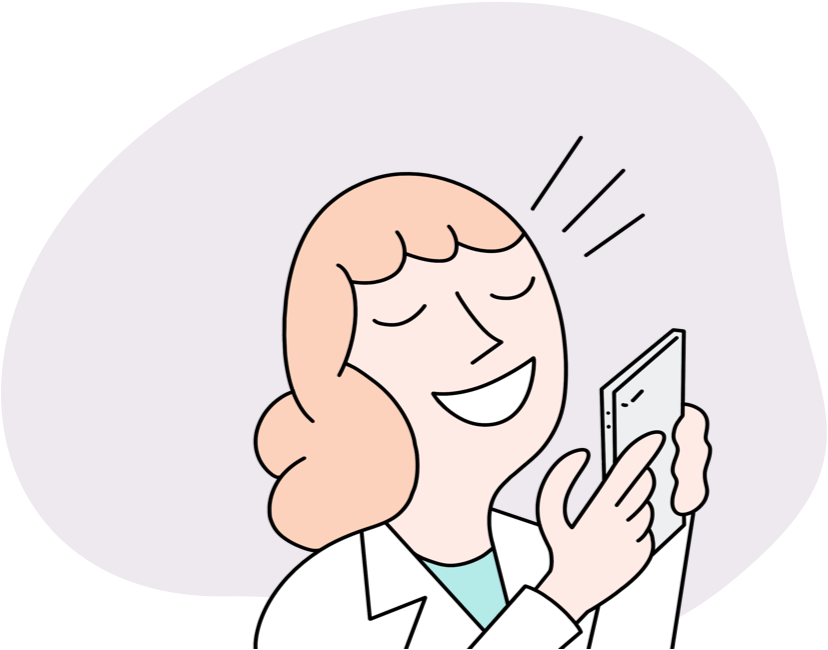 Giving Canadians the tools to remain safe and healthy
Shoppers Drug Mart will be offering Canadians with general practitioner video visits from March 16 - April 10, 2020, 7am - 7pm, free of charge.
Are you a MSP plan member residing in British Columbia?
MSP has you covered! You can video chat with our GP's online for medical care and treatment, and MSP will cover the cost. Learn more here!
Frequently Asked Questions
What can online doctors treat?
Maple doctors can treat many conditions online including bladder infections, UTIs, cold & flu, eye infections, sexual health issues including ED, vomiting, diarrhea, skin issues and more.
How does virtual healthcare work?
Virtual healthcare connects patients to healthcare providers online, using video, text, or audio. Online doctors work just like in-person doctors. They can examine areas of concern visually, and ask questions about your symptoms and health history to determine your diagnosis and the best treatment plan. 
Maple is a virtual healthcare platform. Through Maple, you can speak with doctors through text or video, receive diagnosis and prescriptions. Your prescription can be sent to the pharmacy of your choice or delivered to your door.
As a British Columbia resident, what does MSP cover?
If you are a British Columbia resident, you can connect with a doctor online for medical care and treatment. MSP will cover your online Maple visit for General Practitioners 7 days a week. From 7am to 9pm PT during weekdays, and 8am to 5pm PT on weekends.
Have MSP coverage? Click here for your covered visit.
As a BC resident, what if I want to see a Maple doctor outside of these hours?
You still have access to Maple's national network of general practitioners and specialists any time, day or night, at regular Maple pricing.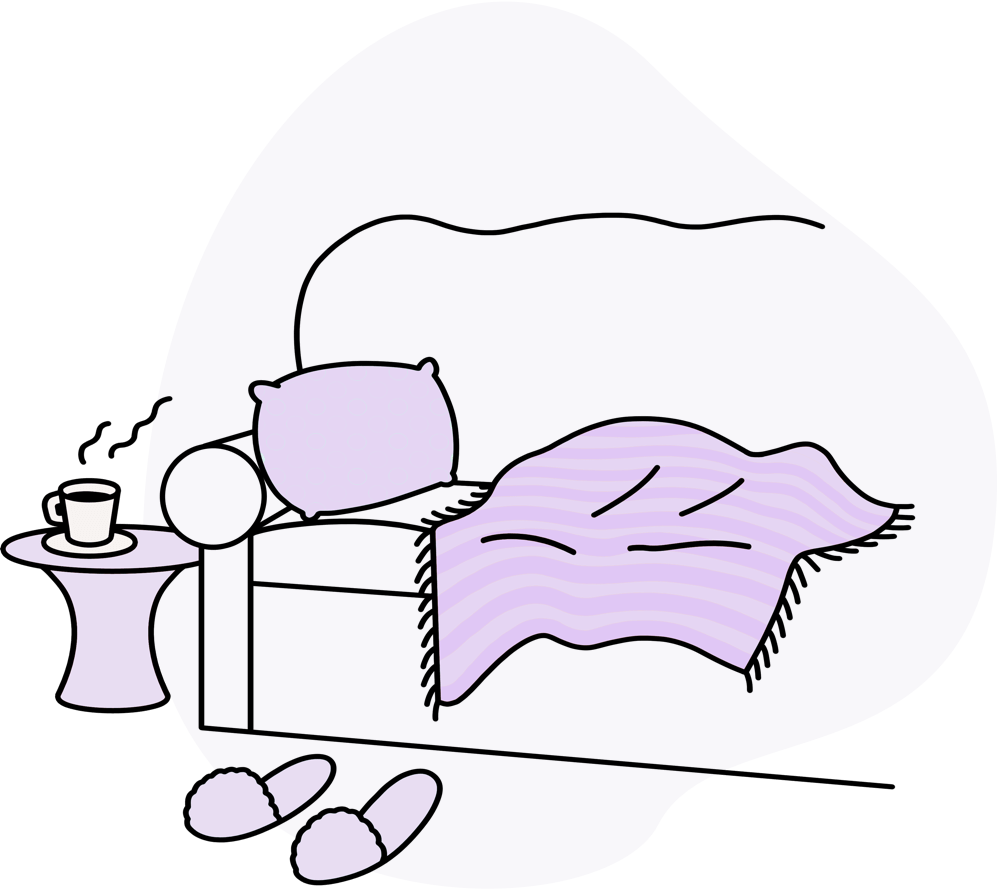 Get started today.
Start enjoying on-demand healthcare that fits your life.