Safely access doctors online, 7 am - 7pm, covered by Shoppers Drug Mart, March 16 - April 10.
Shoppers Drug Mart and Maple are making it easier than ever to safely and securely connect with Canadian doctors. Through our partnership, you can access a network of Canadian doctors online from your smartphone, tablet or computer.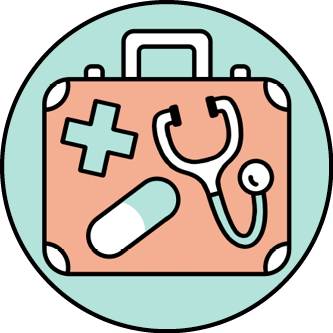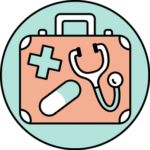 Quality healthcare, when you need it.
Canadians can now access healthcare from wherever they are by connecting you with Canadian doctors and specialists safely and securely, between 7am - 7pm. Skip the germy waiting room and long wait times, try virtual care today!
Requesting a consultation on Maple is easy.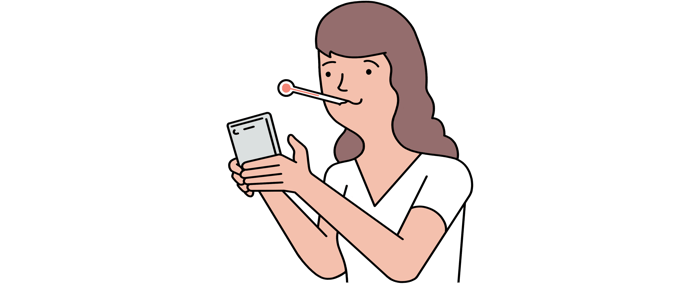 1. Describe your symptoms through our app
Open the app and click the "See the doctor" button. One of our doctors will review your request and respond in minutes.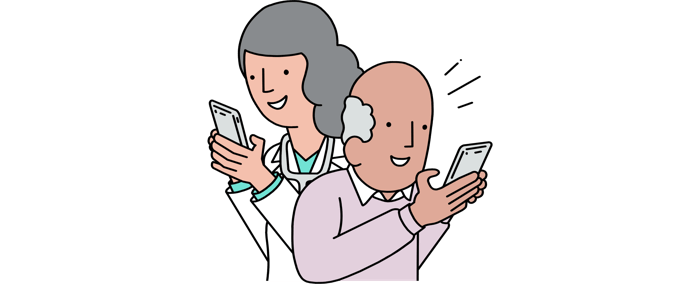 2. Chat with a doctor
Next, you'll be connected to the doctor. You can have your consultation by text, video or audio chat in the Maple app.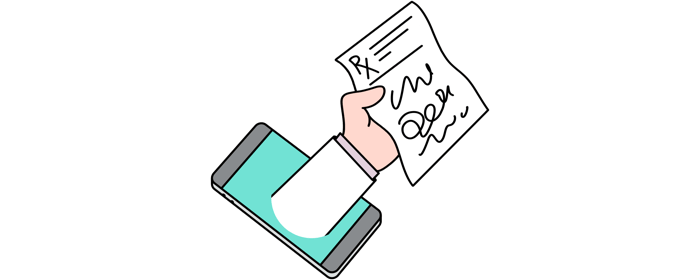 3. Get a diagnosis or prescription
Doctors can diagnose and provide prescriptions as necessary during your consultation.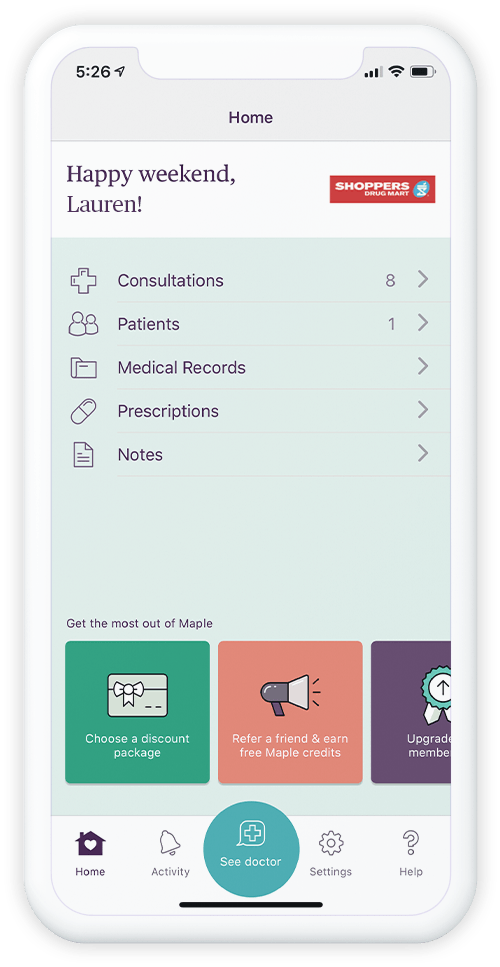 Simple, Fast, Secure
Once you've entered your symptoms, a doctor will review your file. If our doctors believe they'll be able to help you online, you'll be speaking directly with the doctor over chat or video — whichever you feel more comfortable with — in minutes.
If the doctor cannot help, your visit won't start and you won't be charged. The doctor will let you know if you need to visit a family practice or walk in clinic instead.
Patients love using Maple
We're changing the way healthcare is delivered, and people love it!
Saves a lot of time compared to sitting in a doctor's office!
Legitimate and just as described, with fabulous doctors. Totally fills the late-night worry gap!
Not having to endure a long wait at a walk in clinic is fabulous. Especially since I have twin pre-schoolers to contend with.
The service is so quick and professional and saves hours spent in a walk-in-clinic. This is a game changer for busy moms and I recommend it to everyone!
Instead of my husband having to drag both kids to the hospital or walk in alone he was able to see a doctor right away and get a prescription faxed to our local pharmacy.
Our family has used this service twice so far and it has been amazing. Both doctors were friendly, compassionate and you never feel rushed.
Was concerned I wouldn't be able to see a doctor without an appointment. I installed the Maple app, spoke to a doctor and had my prescription in under 30 min.
I used Maple for the first time today. It was quick and easy, took less than ten minutes including connecting time and the doctor was professional and friendly. 
LOVE This service. Not only do you have a doctor within seconds but they are professional and knowledgable.
Absolutely blown away. It was SO easy to use. No wait time getting connected with a doctor. Getting the prescription faxed to the pharmacy made it a seamless process.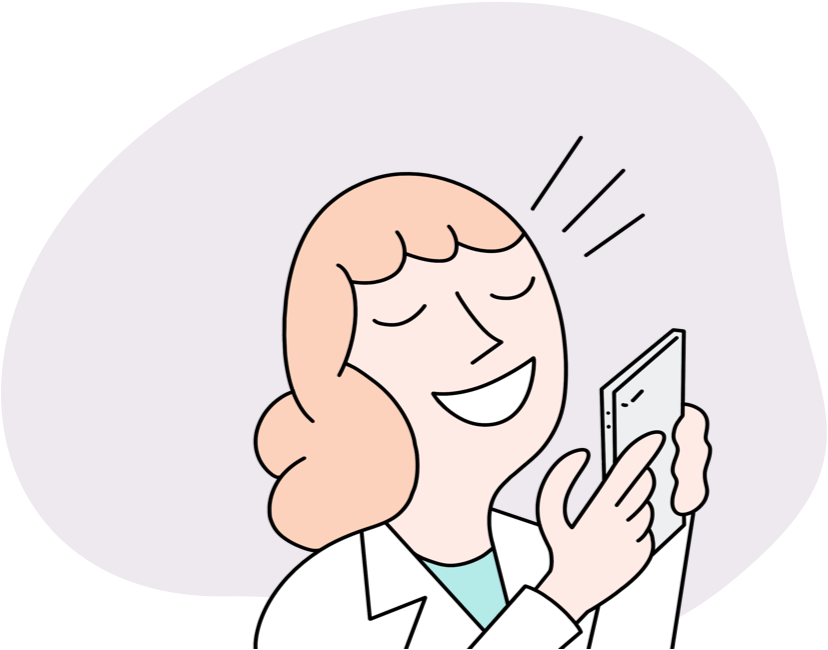 Giving Canadians the tools to remain safe and healthy
Shoppers Drug Mart will be offering Canadians with general practitioner video visits from March 16 - April 10, 2020, 7am - 7pm, free of charge.
Are you a MSP plan member residing in British Columbia?
MSP has you covered! You can video chat with our GP's online for medical care and treatment, and MSP will cover the cost. Learn more here!
Frequently Asked Questions
What can online doctors treat?
Maple doctors can treat many conditions online including bladder infections, UTIs, cold & flu, eye infections, sexual health issues including ED, vomiting, diarrhea, skin issues and more.
How does virtual healthcare work?
Virtual healthcare connects patients to healthcare providers online, using video, text, or audio. Online doctors work just like in-person doctors. They can examine areas of concern visually, and ask questions about your symptoms and health history to determine your diagnosis and the best treatment plan. 
Maple is a virtual healthcare platform. Through Maple, you can speak with doctors through text or video, receive diagnosis and prescriptions. Your prescription can be sent to the pharmacy of your choice or delivered to your door.
As a British Columbia resident, what does MSP cover?
If you are a British Columbia resident, you can connect with a doctor online for medical care and treatment. MSP will cover your online Maple visit for General Practitioners 7 days a week. From 7am to 9pm PT during weekdays, and 8am to 5pm PT on weekends.
Have MSP coverage? Click here for your covered visit.
As a BC resident, what if I want to see a Maple doctor outside of these hours?
You still have access to Maple's national network of general practitioners and specialists any time, day or night, at regular Maple pricing.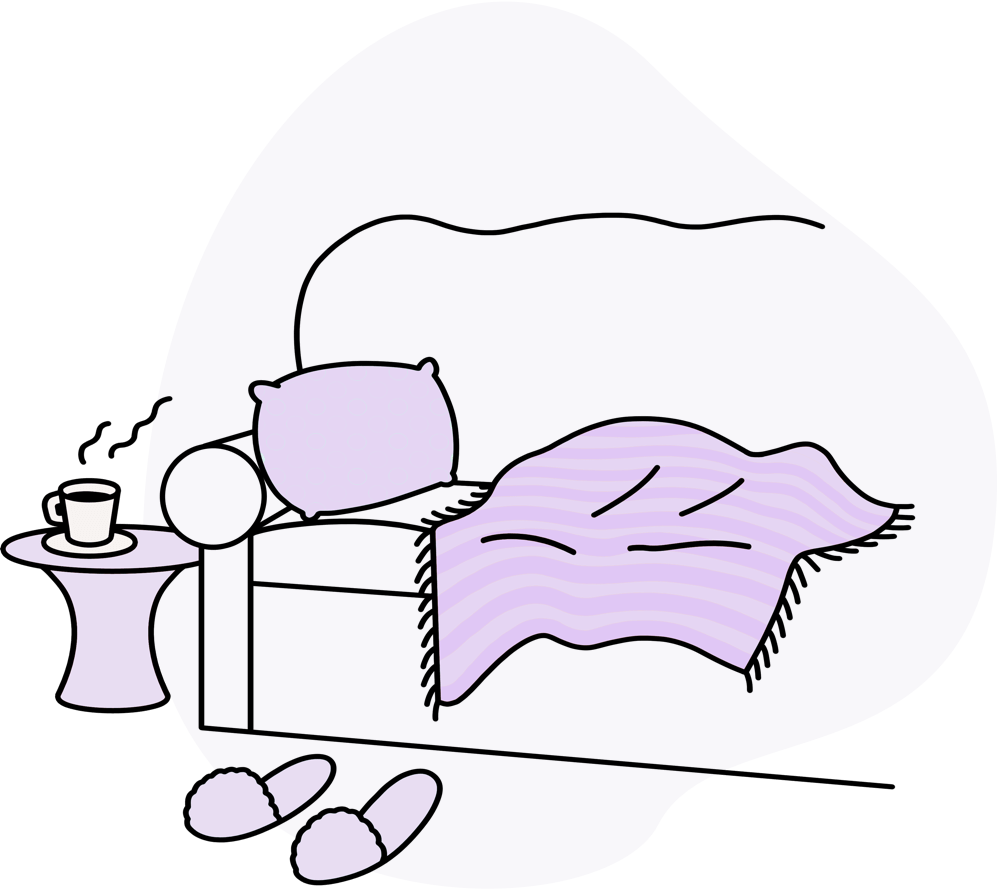 Get started today.
Start enjoying on-demand healthcare that fits your life.