See a general practitioner online in minutes
With Maple, you can connect with Canadian-licensed general practitioners for online medical care from your phone, tablet, or computer. And great news – as a GreenShield customer, you have access to exclusive discounted rates!
The costs for Maple services are not eligible for reimbursement under your traditional health plan. But, if you're time-starved and don't want to wait, Maple might be right for you. And with your GreenShield discount, this quick access to a general practitioner is really economical.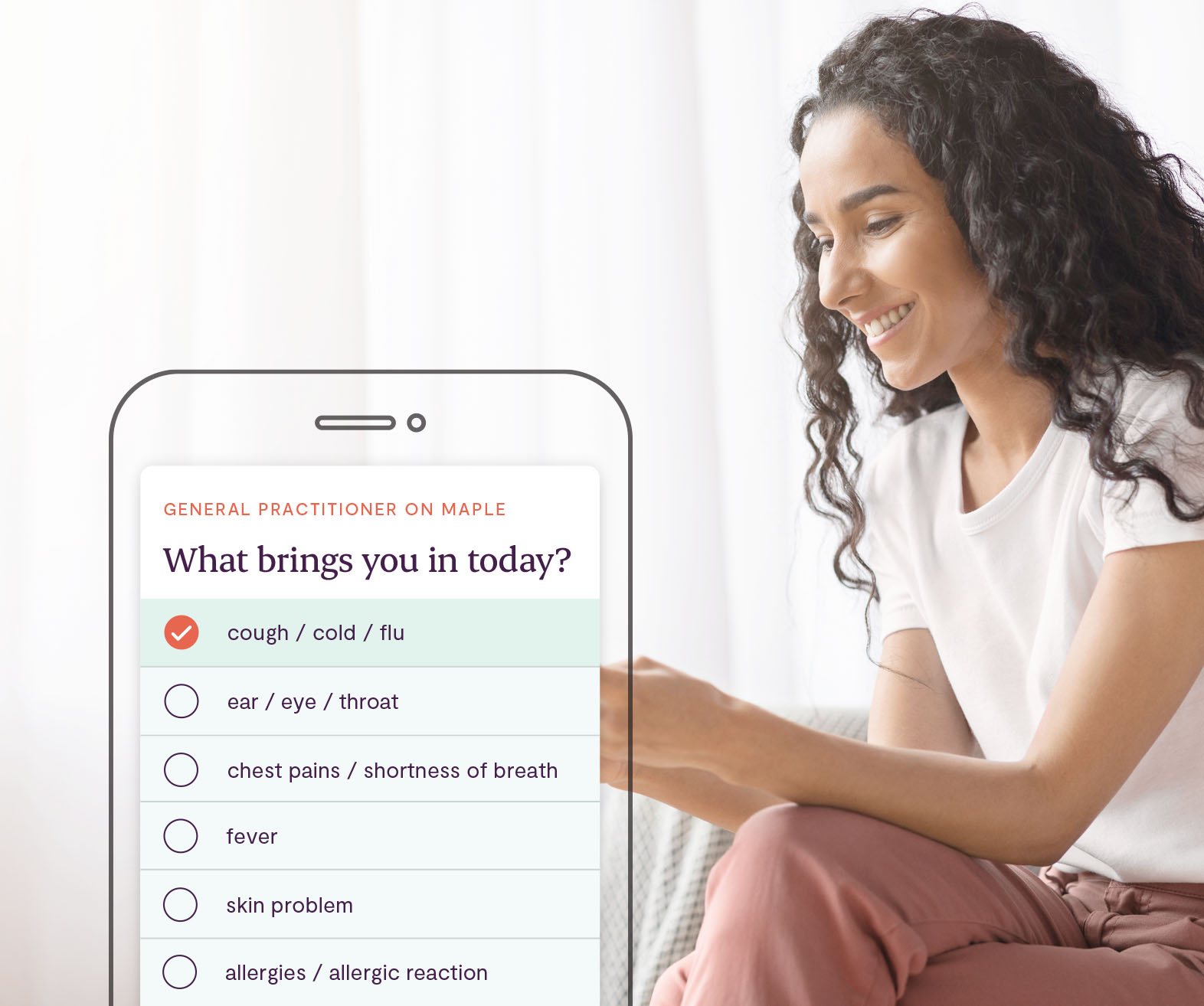 Requesting a consultation on Maple is easy.
First, describe your symptoms
Log in to Maple and click the "Get care" button. Simply enter your symptoms or a description of your medical request.
The app then uses your location to match you with a general practitioner licensed to treat you, and you'll hear from the provider in minutes.
Next, you'll hear from the general practitioner
Once the general practitioner reviews your request, they'll determine whether they can help you on Maple. If they're able to help, your visit will start right away and you'll be speaking directly with the general practitioner over chat or video.
If the provider can't help, you'll be advised to visit a family practice or walk-in clinic instead.
Get advice, diagnosis, and treatment right on Maple
You'll receive any prescriptions or sick notes digitally in the Maple app. Prescriptions are automatically faxed to your pharmacy, or you can choose free delivery to your address.
Note: Maple is not a pharmaceutical manufacturer, nor are we an online pharmacy.
Green Shield Canada members get exclusive pricing.
Pay-per-visit
If you're in a rush, or your family doctor isn't available, you can use Maple for a single visit. The fee varies depending on the time of day.

$60
/visit
Weekdays
7am - midnight local time
Monday - Friday

$69.50
/visit
Weekends & Holidays
7am - midnight
local time

$87
/visit
Overnight
Midnight - 6:59am
local time

$185
/visit
Quebec
6am - 11pm
(EST), every day
Get started today.
Maple revolves around your needs and schedule. Start enjoying on-demand healthcare that fits your life.