Start talking to a doctor within minutes to learn more about shingles and discover if vaccination is right for you.
The best part? Your first visit with a doctor is free of charge, no strings attached!
It's easier than ever to connect with Canadian doctors for online medical care from your smartphone, tablet, or computer.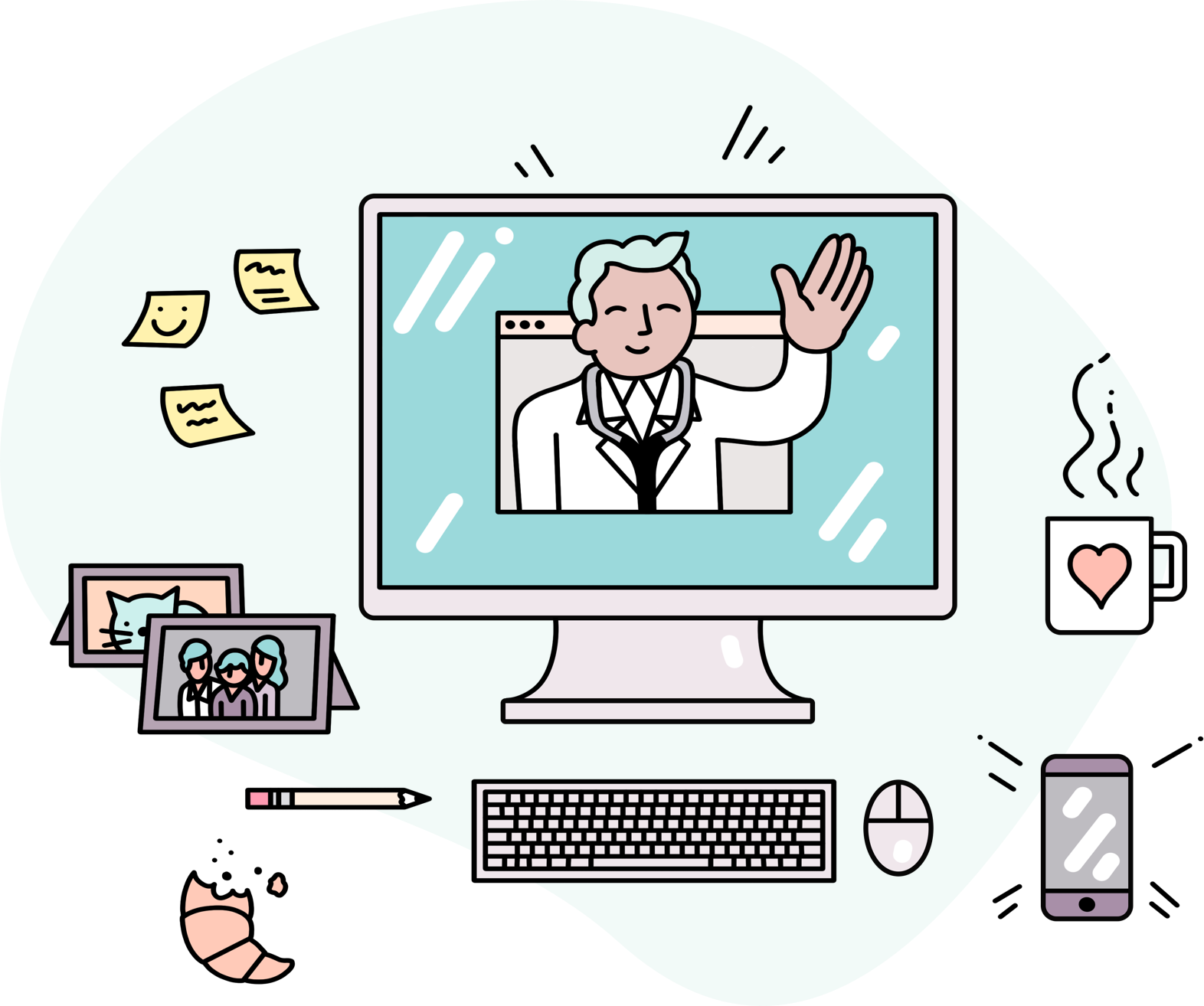 Requesting a consultation on Maple is easy.
First, let us know what you would like to discuss with the doctor.
Login to Maple and click the "See the doctor" button. Simply enter your reason for visiting or a description of your medical visit.
The app then uses your location to match you with a physician licensed to treat you, and you'll be connected to the doctor in a couple of minutes.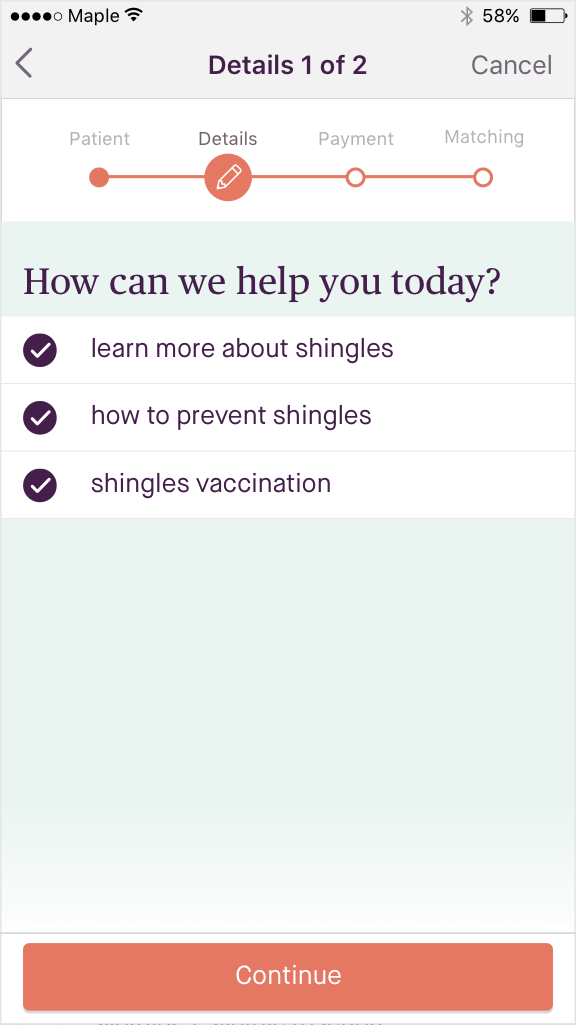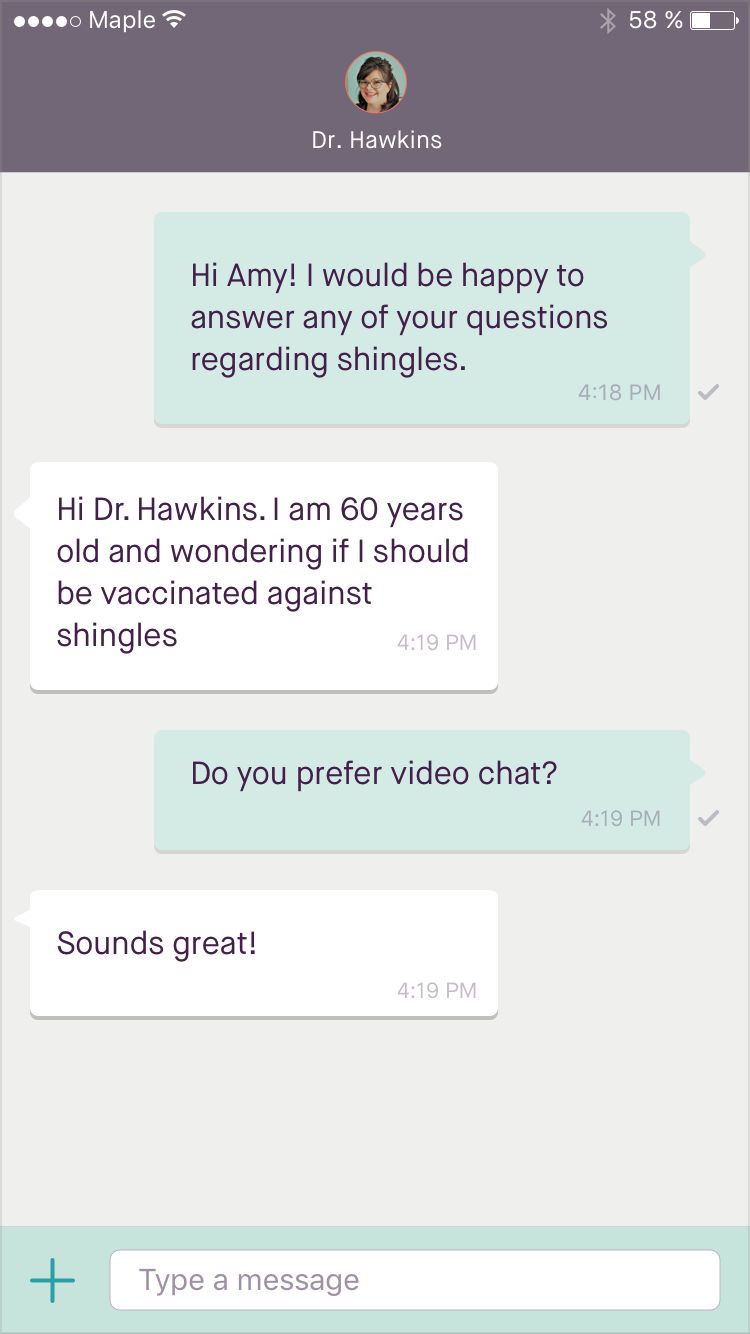 Next, you'll hear from the doctor
Once the doctor reviews your request, they will determine whether they can help you on Maple. If they're able to help, your visit will start right away and you'll be speaking directly with the doctor over chat or video.
If the doctor cannot help, you will be advised to visit a family practice or walk-in clinic instead.
Get advice and treatment right on Maple
You'll receive any prescriptions, if appropriate, digitally in the Maple app. Prescriptions are automatically faxed to your pharmacy of choice and you'll receive any special instructions related to your prescription.
If the doctor determines that vaccination is right for you and provides you with a prescription, don't forget to book an appointment with your health care practitioner (or pharmacist) to administer the vaccine. Given the current healthcare environment due to COVID-19, please book a time that works best for both parties.
Note: Maple is not a pharmaceutical manufacturer, nor are we an online pharmacy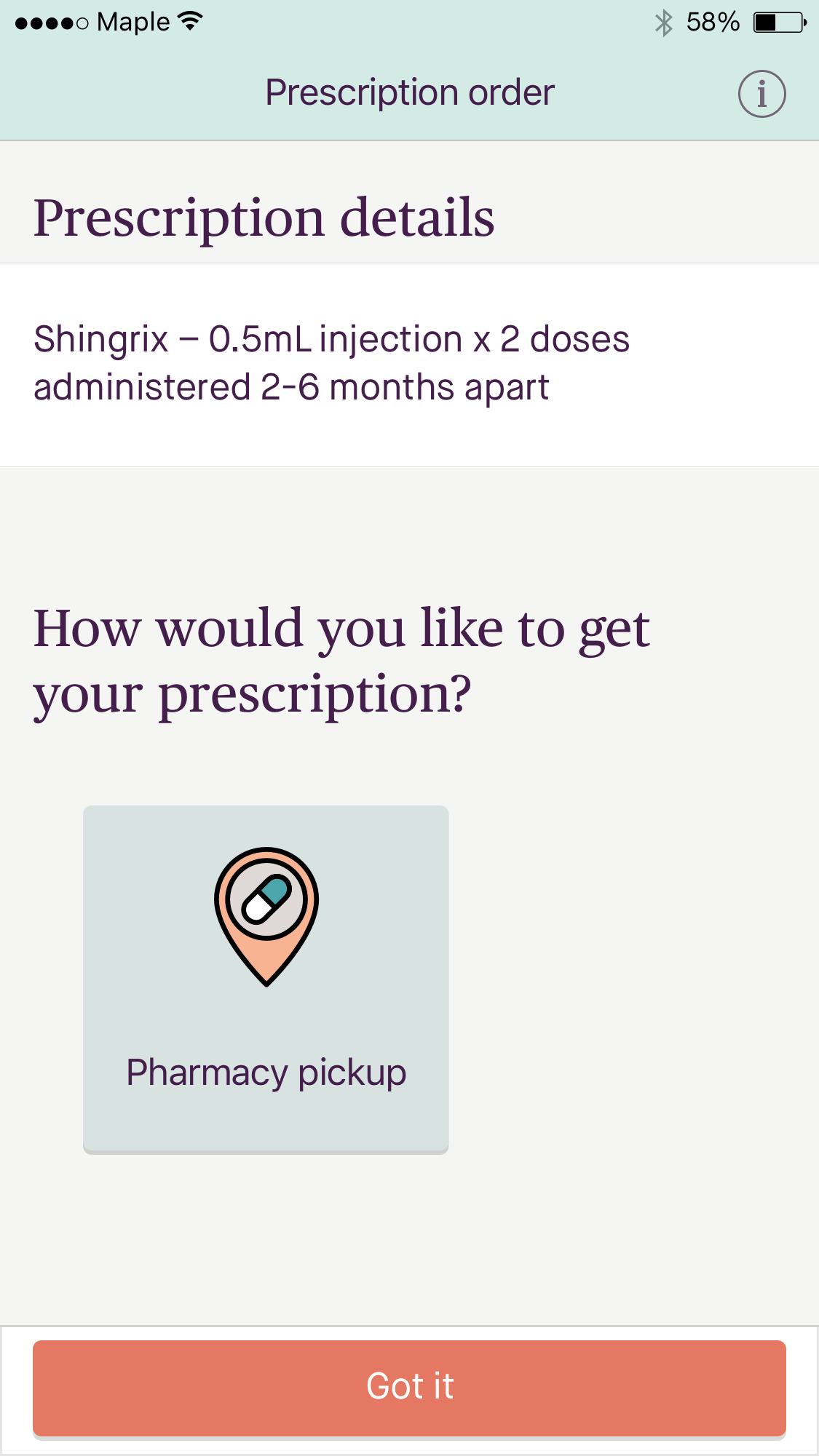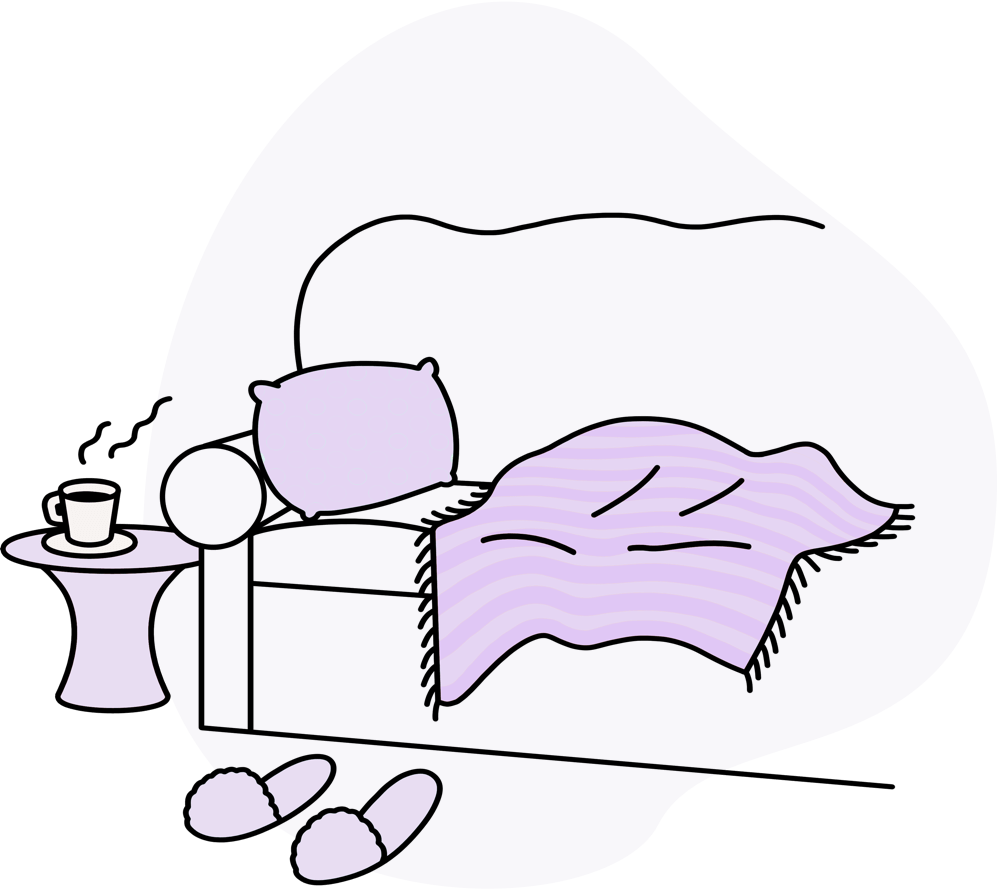 Get started today.
Start enjoying on demand healthcare that fits your life.