Online doctors with Blue Cross – connect with a doctor in minutes.
To get started, have your Blue Cross policy and ID numbers ready. 
Brand new to Maple? Create your account and link your coverage today*:
If you already have a Maple account and want to add or update your policy information, click below: 
*Note that coverage will vary by insurance plan.
Talk to a general practitioner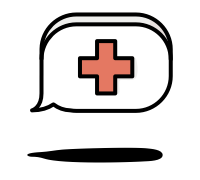 On-demand healthcare
General practitioners on Maple are available for you and your family on one shared account. Register today and check your coverage details within your account settings.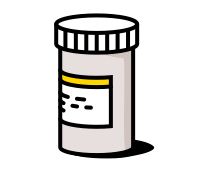 Digital prescriptions
Pick up your prescription at your local pharmacy or get it delivered to your door at no additional cost.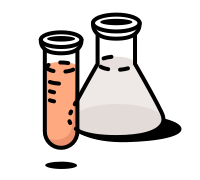 Advice, lab work, and more
Get a lab test requisition or medical advice from a general practitioner on Maple in minutes.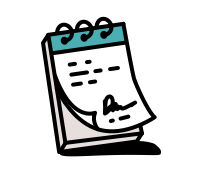 Robust medical records
Be proactive about your health by storing, sharing and managing your health data on Maple.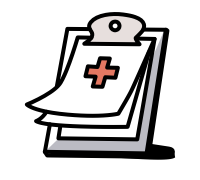 Privacy by design
Your personal and health information is completely private. You retain complete control of your personal health information at all times.
Requesting a consultation on Maple is easy
First, describe your symptoms
Log onto Maple and click the "See the doctor" button. Simply enter a description of your medical request.
The app then uses your location to match you with a physician licensed to treat you, and you'll hear from a general practitioner in a couple of minutes.
Next, you'll hear from the general practitioner
One of the available general practitioners will review your request and your consultation will begin. You can choose to communicate with the general practitioner through audio, text, or video.
General practitioners on Maple are Canadian-licensed and practice in their respective fields right here in Canada. They can treat many conditions, without you ever having to leave home.
Get advice and treatment on Maple
You can receive medical advice, prescriptions, lab requisitions, and more within your consultation.
You'll receive any prescriptions digitally in the Maple app. You can choose to pick it up from any pharmacy of your choice or have it delivered to your door. If issued a lab requisition, you can download it, print it, and take it to a lab or imaging centre near you.
Note: Maple is not a pharmaceutical manufacturer, nor are we an online pharmacy.
Frequently Asked Questions
What is virtual care?
Virtual care on Maple is a service that provides you with fast, convenient access to Canadian-licensed general practitioners through our online platform. Simply tap a button to request a consultation with a physician and connect with a general practitioner online via live chat, audio, or video in minutes. General practitioners can provide medical advice and issue digital prescriptions, lab requisitions, diagnostic imaging requests, and more. You can see a general practitioner online anywhere, including when you're outside Canada.
How do I access Online Doctors?
Click here to create an account. After creating your account, use Maple's free app on your smartphone or tablet (iOS / Android), or access their website (www.getmaple.ca) on your desktop, or laptop computers, using any modern web browser. If you already have an existing account on Maple, link your account to your Blue Cross coverage by clicking here and selecting the "Sign in" button in the top right corner of the screen.
What can general practitioners diagnose and treat virtually?
General practitioners can treat many conditions online. 9 out of every 10 Maple patients get their issue fully resolved in a matter of minutes. This includes cold and flu symptoms, infections, chronic conditions, skin problems, sexual health concerns, mental health issues, and more.
How do I register for myself and my family?
Click here to get started. As the main Blue Cross account holder, you can register for an account on Maple using your insurance details as they appear on your benefits card. Once your account has been created, share your coverage with your eligible family members under the "Patients" tab.
Is my health information private?
Yes, your personal health information is completely private. When you use our services, your session is protected by a comprehensive security infrastructure and stringent data policies. Each consultation is always delivered by a Canadian-licensed general practitioner who is required to maintain your confidentiality, just as they would in their office.
Skip the waiting room, see a general practitioner online.
Simply have your Blue Cross policy and ID numbers ready to get started.