Get an online consultation and prescription for medical cannabis.
Do you need a prescription for medical cannabis? Get it online from one of our licensed physicians in 24 hours or less. We'll then connect you to a cannabis educator for further assistance and follow up to fulfill your cannabis prescription.
Available in Ontario. Coming soon to other provinces.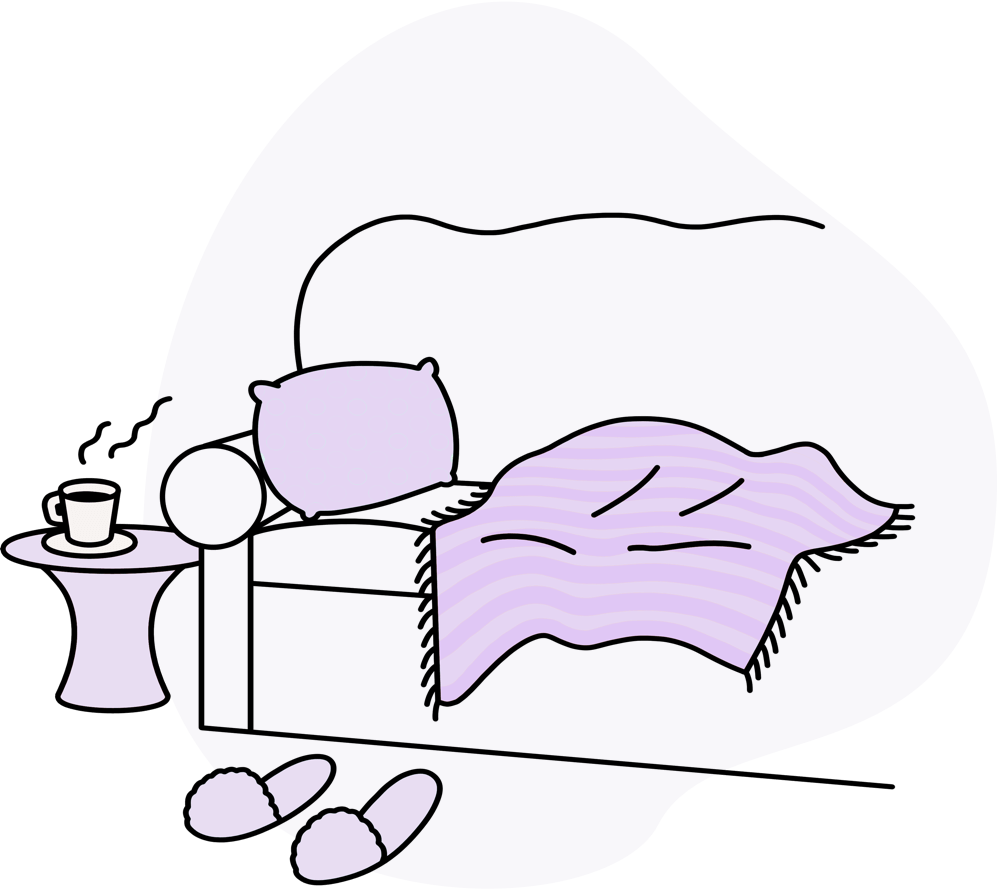 Getting a medical cannabis prescription on Maple is easy.
First, submit your request
No appointment or referral necessary. Simply enter your symptoms and fill out the consultation request forms — this is required for the doctor to provide you with a prescription.
Consultations are $250 and include the applicable diagnosis and a prescription for up to 3 months. You will also receive 1 hour of follow-up with an experienced cannabis educator, included at no additional fee.
With your prescription you can get the cost of medical cannabis reimbursed by most private insurance plans.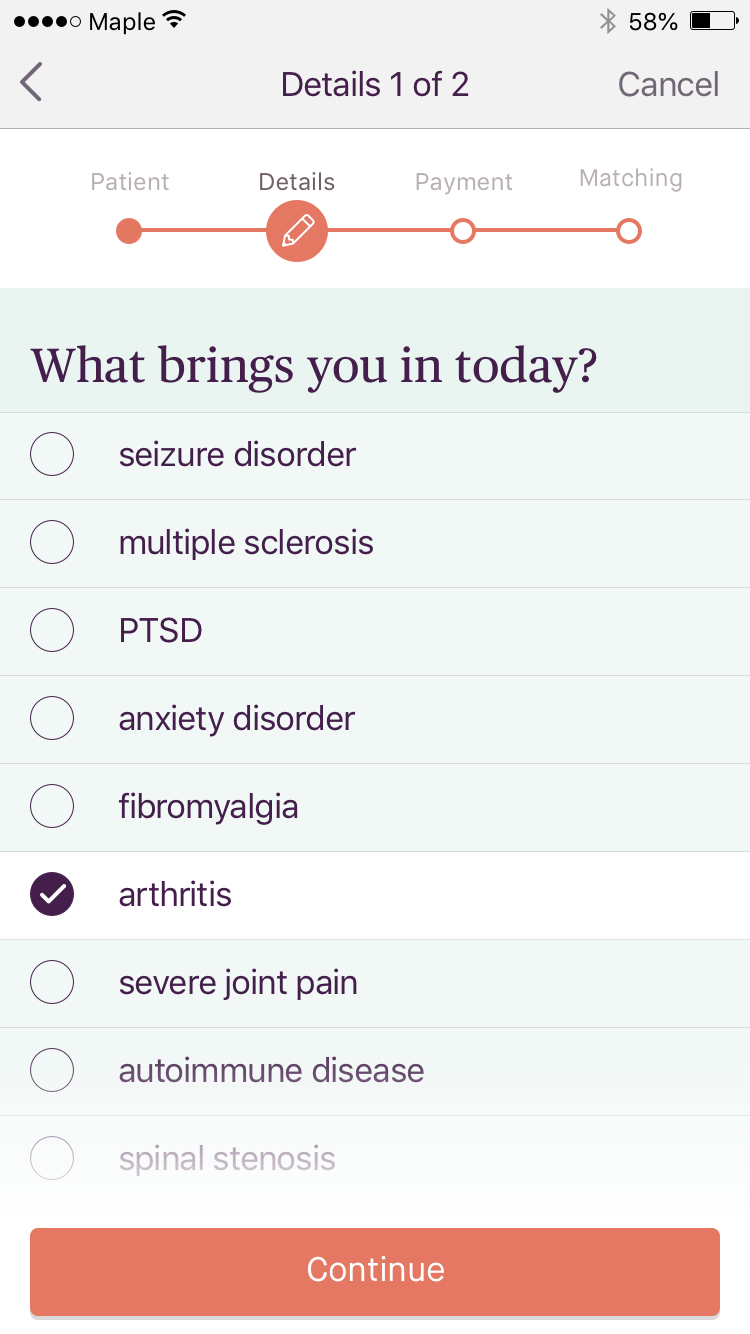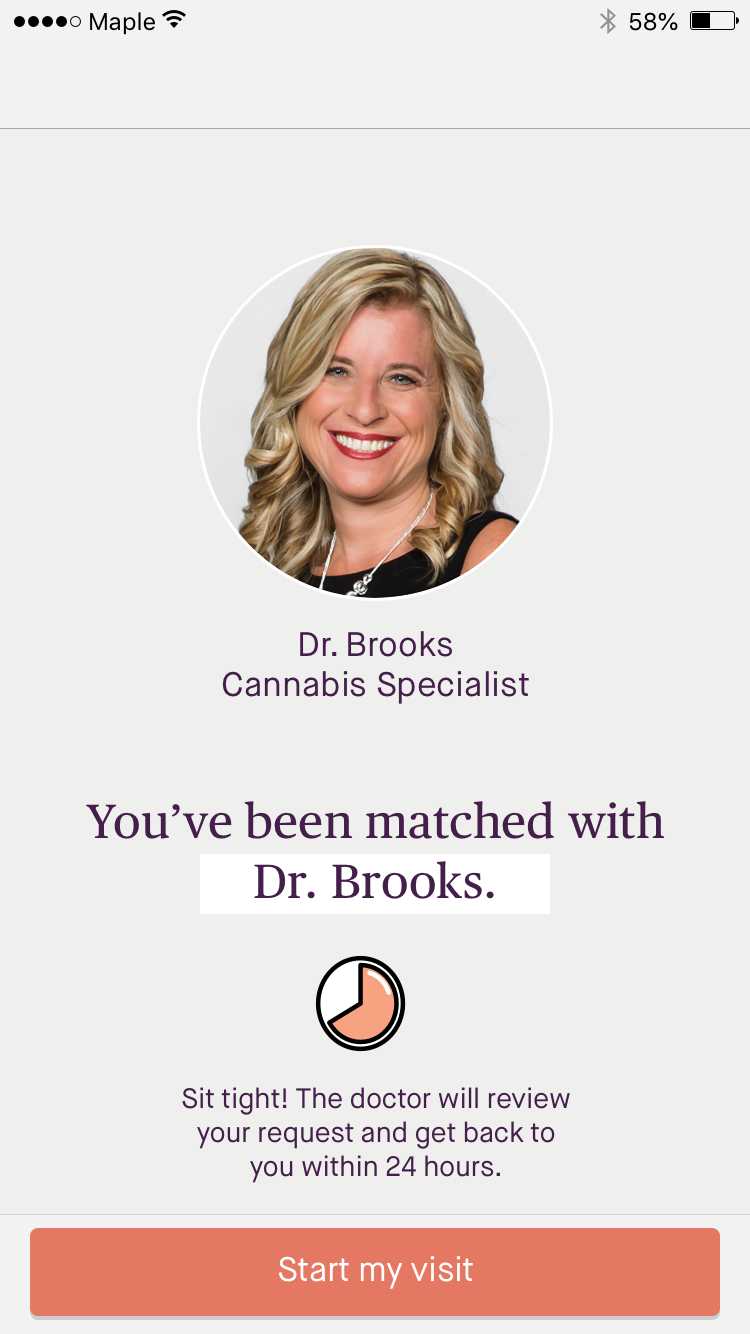 Next, you'll be matched with a physician that specializes in medical cannabis therapy
The matching process typically takes several hours — a response is guaranteed in no more than 24 hours. The doctor will review your request in detail, and respond with an applicable diagnosis and a medical cannabis prescription, if indicated.
If the doctor feels they cannot help, your consultation will not start and you will not incur a charge. The doctor will advise if you need to visit a family practice or walk in clinic instead.
Review your diagnosis and treatment plan
After speaking with the physician, you'll be connected with an experienced cannabis educator. They'll work with you directly to create a customized care plan best suited for your medical needs.
Next, the cannabis educator will help you register with a licensed producer to get your treatment plan started.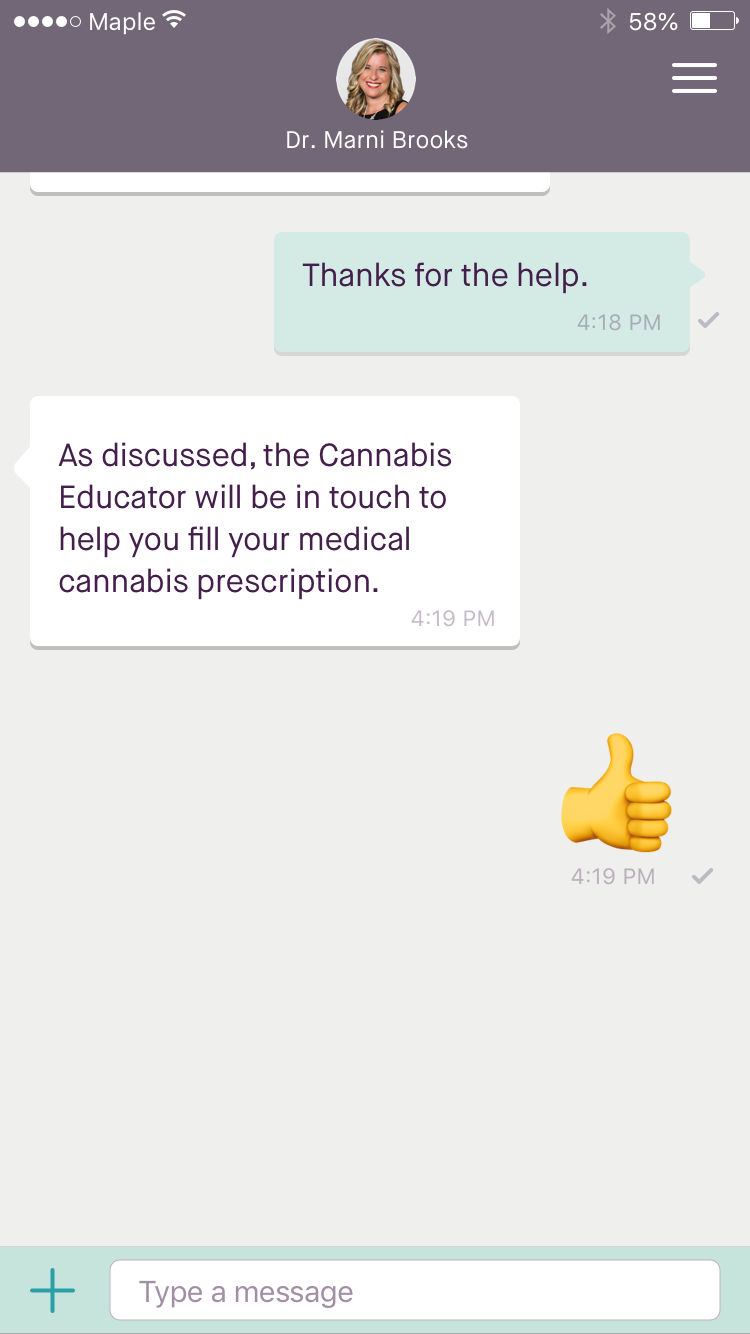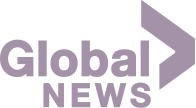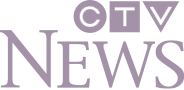 Frequently Asked Questions
How do I know if I'm eligible for a cannabis prescription?
Simply log in to your Maple account and tap a button to request a consultation.
What is medical cannabis used for?
If you're not sure whether medical cannabis is right for you, feel free to fill in a consultation request, and our doctors will advise you on whether medical cannabis prescriptions are suitable for your needs.
How can I get medical cannabis in Canada?
The service is coming soon to other provinces.
What does the cannabis educator do?
Depending on your needs, your 1 hour of consultation with the cannabis educator can be completed all at once or over the course of several shorter sessions, before and after you've started your treatment plan.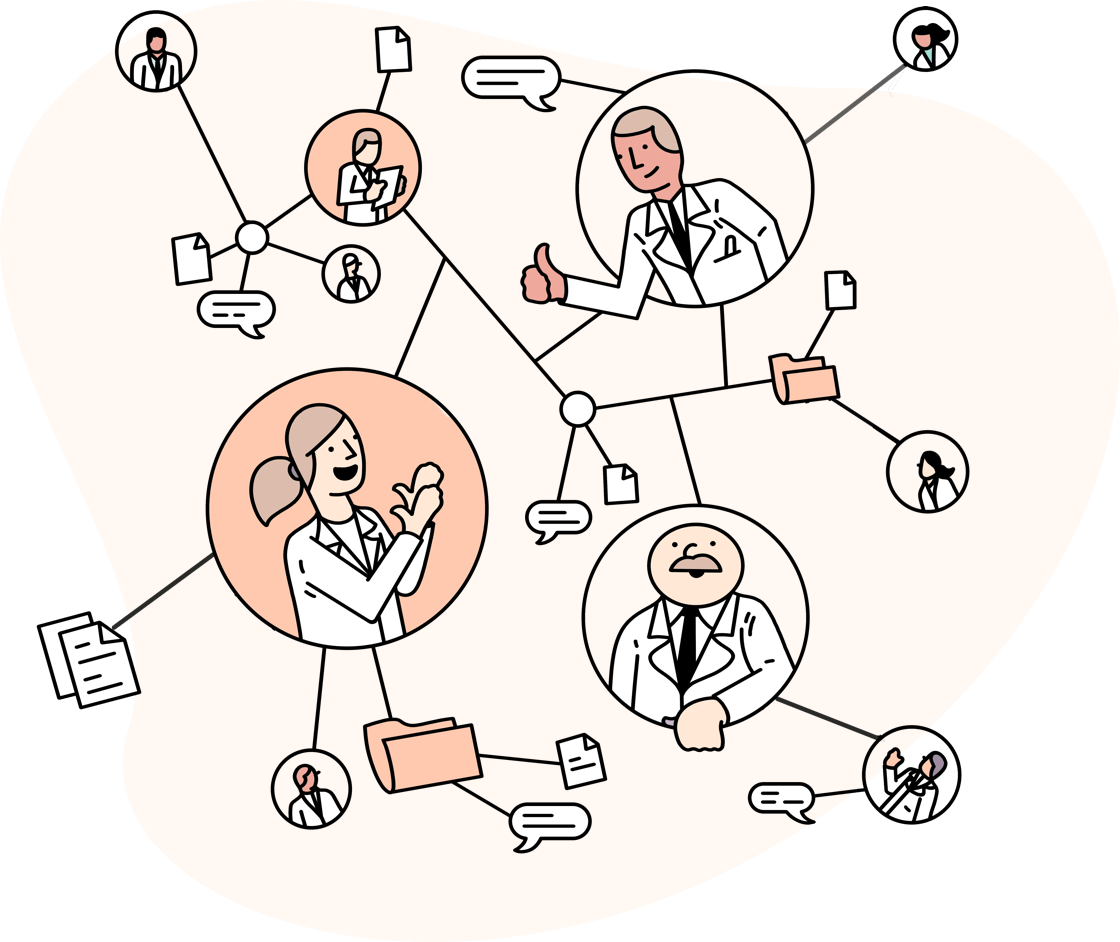 Getting medical cannabis prescriptions and treatment can take months. Skip the wait.
Maple revolves around your needs and schedule. Connect with a medical cannabis physician online in 24 hours or less.