Get a doctor's referral for cannabis prescriptions.
Do you need a referral for medical cannabis? Get a consultation with an Ontario-licensed doctor in 24 hours or less — from your phone, tablet or computer.
Available in Ontario. Coming soon to other provinces.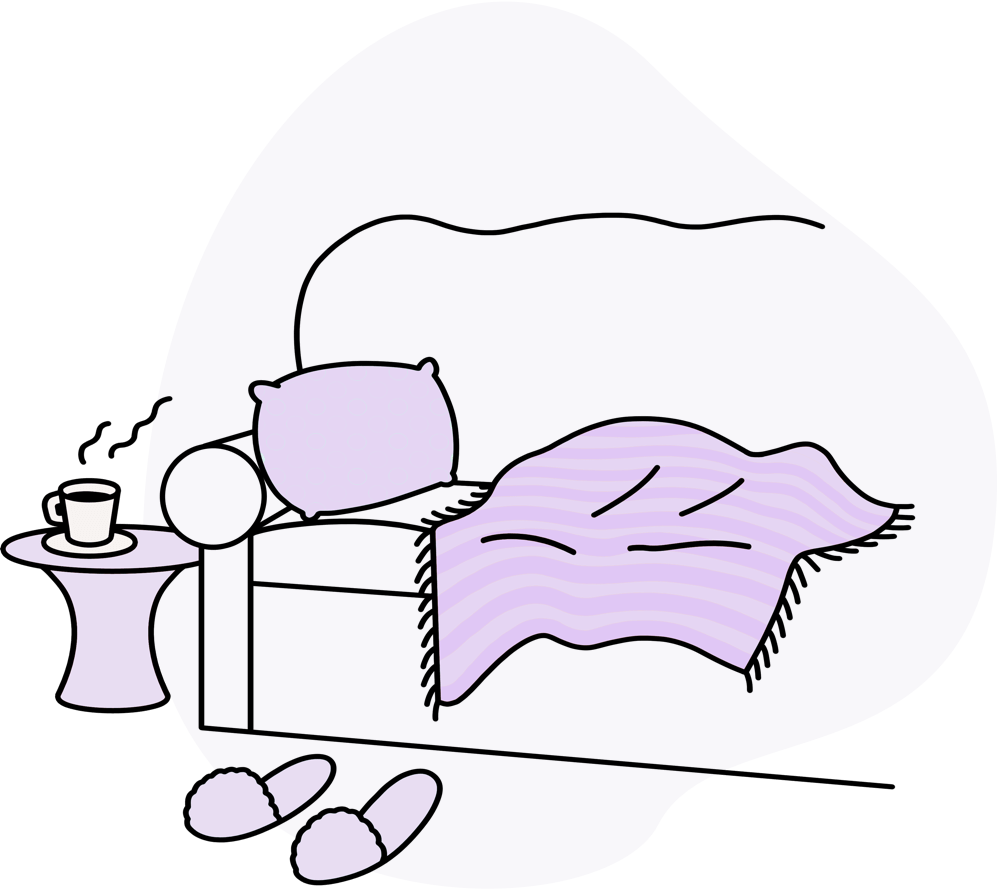 Seeing a Cannabinoid Doctor on Maple is easy.
First, submit your request
No appointment necessary. Simply enter your symptoms and attach documentation of your medical diagnosis, such as an imaging report, or a letter from a specialist — this is required for the doctor to provide you with a referral.
Next, you'll be matched with an Ontario-licensed doctor that specializes in medical cannabis. You'll hear from the physician in 24 hours or less.
Consultations are $150 and include the applicable diagnosis, and any necessary referrals. With a prescription, the cost of medical cannabis is covered by most private insurance plans.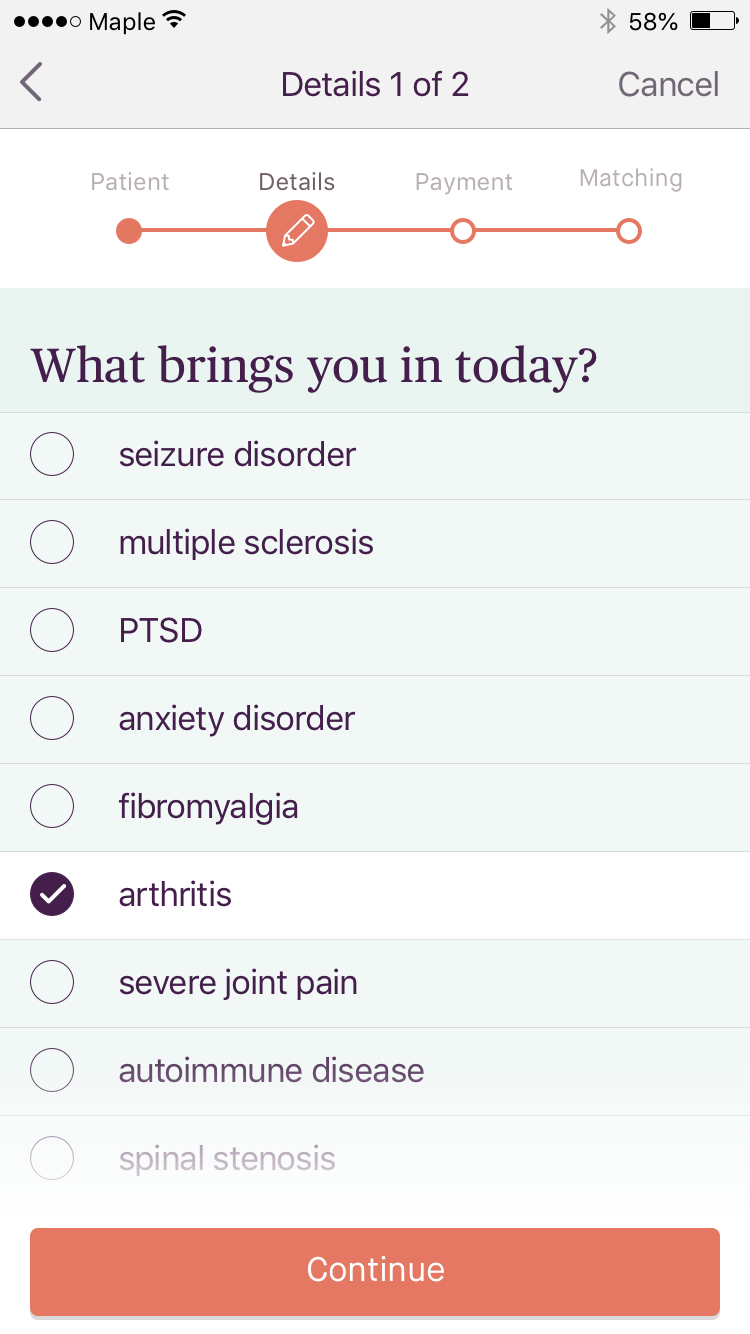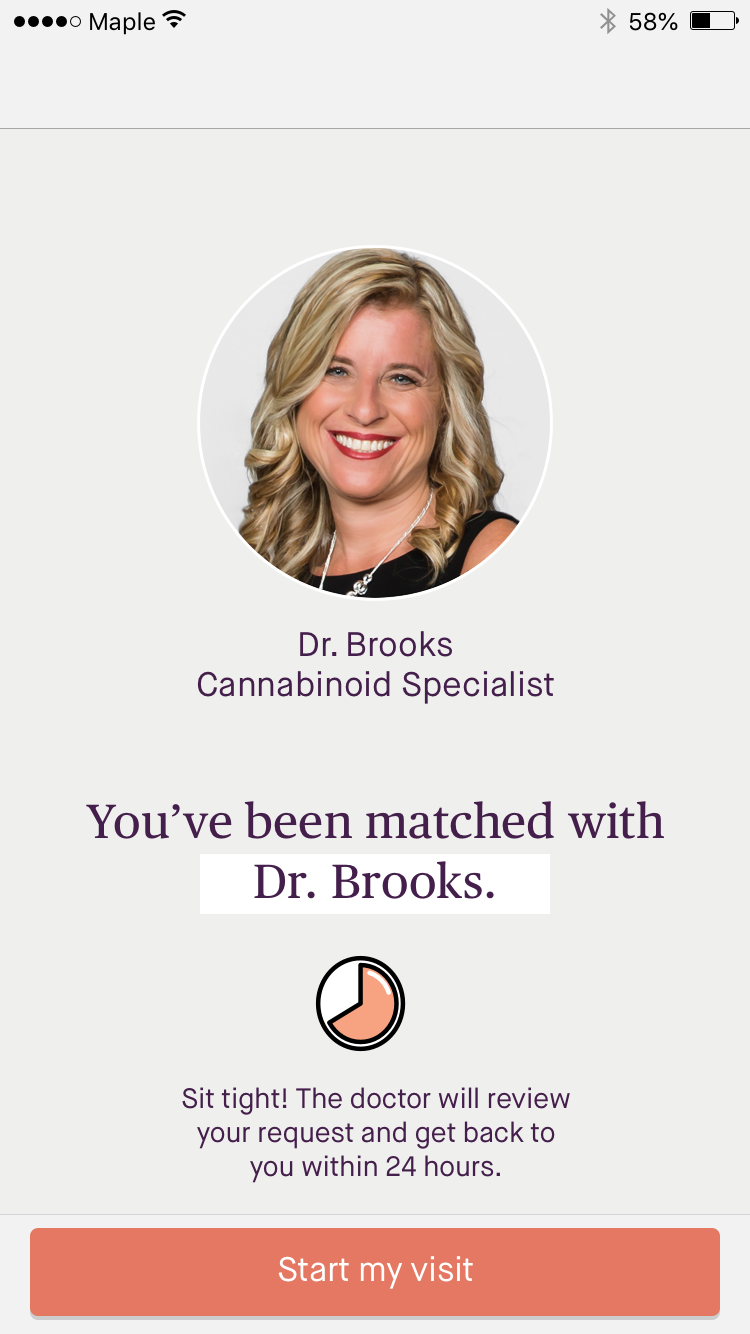 Next, you'll be matched with a Cannabinoid physician
The matching process typically takes several hours — a response is guaranteed in no more than 24 hours. The doctor will review your request in detail, and respond with an applicable diagnosis and referral.
If the doctor cannot help, your consultation will not start and you will not incur a charge. The doctor will advise if you need to visit a family practice or walk in clinic instead.
Review your diagnosis and referral
Our online medical cannabis referral service provides patients with a referral to a medical cannabis clinic nearby.
Your Maple doctor will fax your referral to the clinic, and the clinic will contact you to schedule an appointment.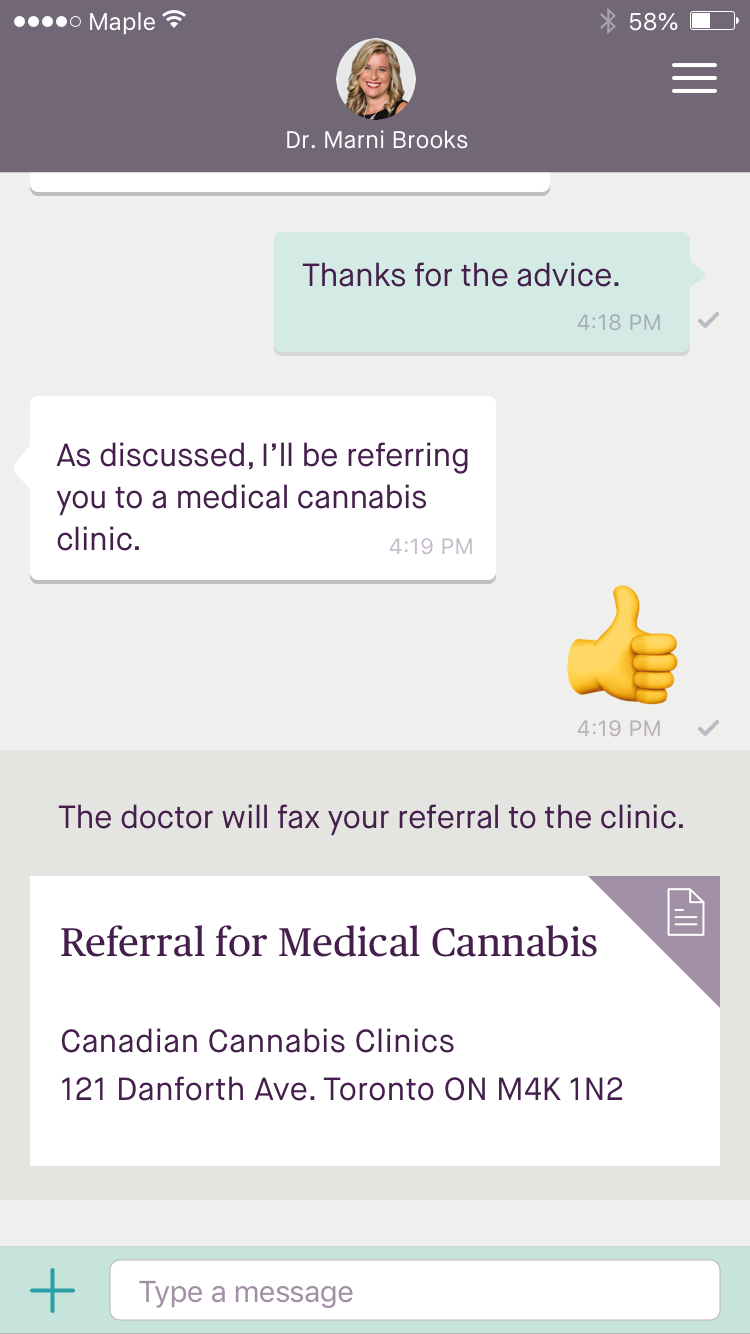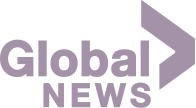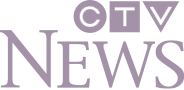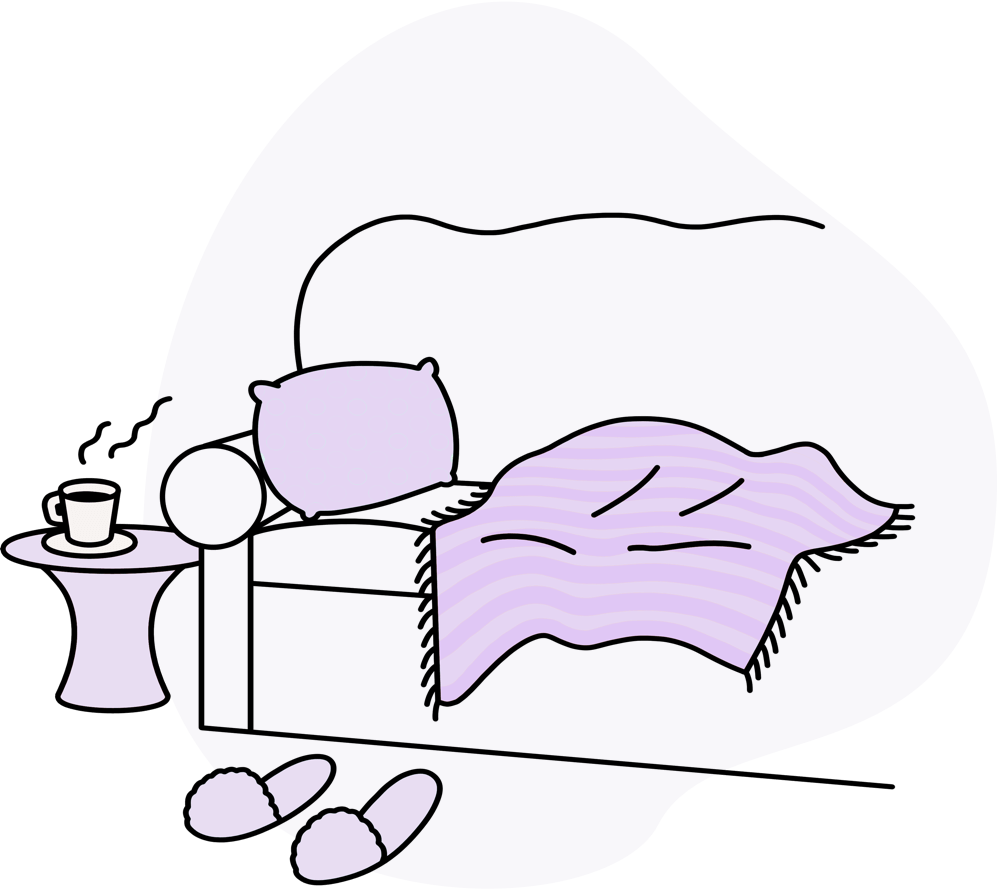 Getting a medical cannabis referral can take months. Skip the wait.
Maple revolves around your needs and schedule. Connect with a physician online in 24 hours or less.