Get care in minutes, 24/7
Maple is Canada's top-rated virtual care app with over 400,000 five-star reviews. See a doctor online and pay consultation fees or sign up for a medical membership plan in Canada for more coverage.
See a Canadian-licensed general practitioner in minutes, any time 24/7.
Get 30 visits per year with a GP.
per month (paid annually)
Voted Canada's most trusted virtual care provider
Top specialists at your fingertips
Connect with Canadian-licensed medical specialists or allied healthcare professionals online by appointment or within 72 hours.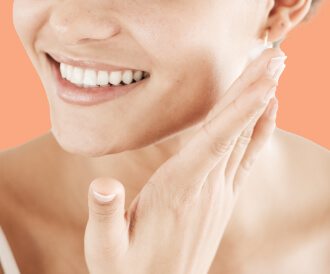 Dermatology
Get help from head to toe with skin, hair, or nail issues.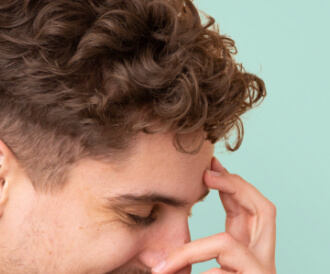 Mental health therapy
Take care of your mind and get help managing stress, anxiety, depression, and more.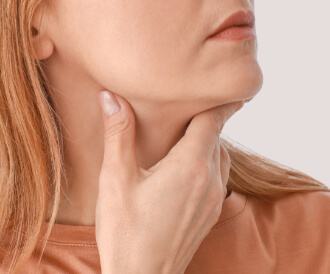 Endocrinology
Treat issues that can arise from hormone and thyroid problems, diabetes, or PCOS.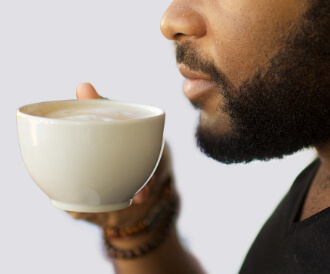 Naturopathy
Improve your overall well-being, including digestive issues, food sensitivity, and fatigue.
Click here to see all healthcare specialities available to you. Please note that some specialties are only offered in select regions.
Over 750,000
five-star reviews
Discover why thousands of Canadians use Maple every day for their healthcare needs.
A fantastic way to get medical advice when you are unable to see someone in person. The app is so simple to use. Highly recommend. I am not a tech savvy person but the doctor was kind enough to patiently walk me through every step of the process. Thank you.
This app is amazing! The doctor was so professional. I just waited 1-2 mins to get served! I highly recommend this app.
The service has been amazing for our family. The doctors are kind, thorough, and ask all the right questions. As a busy family of five, this app has been a life saver
Super impressed with this service. Without a family doctor, it's easy to feel alone with no care. Very thankful to have options.
So fast and efficient. A process that would have ordinarily involved a referral and a six months wait was completed in less than 72 hours. Wholeheartedly recommend Maple.
At 1:30 am, I realized I had a UTI and was desperate for help. I went online and within ten minutes, I had my prescription faxed to my pharmacy. This service gave me peace of mind.
Maple was there for me when other doctors couldn't be. So convenient. Any time, any day. I am grateful for this service.
We needed to see a doctor over the weekend as our pediatrician was not available. Logging into Maple and choosing from a selection of specialties was quick and easy. Excellent service!
Very easy to navigate Maple. It's secure and trusted. Maple has truly gone above and beyond with their app. Highly recommended.
Amazing service! It was great being able to connect with a doctor from the comfort of home late at night.
Frequently Asked Pricing Questions
Are online doctors covered by Canadian provincial health plans?
It depends on the province. In order for Maple's services to be covered, the province must have public coverage of virtual telemedicine visits and criterias that aligns with our services.
We charge a fee for our services only when they are not covered by provincial health plans. We'd love to be eligible for public coverage consistently across Canada and we're working hard to ensure Maple is included in provincial coverage as soon as legislation allows.
How much does it cost to see a specialist on Maple?
Our specialists page has specific pricing information and provincial availability for our specialists, such as mental health, gynecology, nutrition, and more. Certain specialties like dermatology and endocrinology may not need a referral. Thanks to Maple, you can see a specialist in days, not months.
Also, doctor consultation fees may not apply if you have benefits coverage through your insurer or employer, or if your consultation includes only provincially-funded services.
Is Maple free or do I have to pay to use it?
Online doctor consultation fees on Maple apply for general practitioner services that are not covered by provincial governments.
Fees may not apply if you have benefits coverage through your insurer or employer, or if your consultation includes only provincially-funded services.
Are there any fees for missing a doctor's appointment?
Yes. If you've booked a visit, you'll be charged the full fee for missing a doctor's appointment on Maple. If the fee for your appointment is covered by your provincial government and the publicly funded healthcare system, you can still be charged a fee for a missed consultation or a fee for cancelling your appointment without providing sufficient advance notice. This includes consultations with:
What type of payment do you accept?
We accept all major credit cards, including AMEX cards, as well as Google and Apple Pay.
Can I use my employer's health insurance plan to pay for my consultation?
Our online medical consultations and memberships are covered under many existing private healthcare plans, including Healthcare Spending Accounts. When you purchase a visit or membership, we send you an email receipt, which you can submit to insurers for reimbursement if this is something that's available to you.
Connect with a doctor online 24/7 in Canada
Talk to a doctor online in minutes, book an appointment with a specialist, or get started with a medical membership plan that suits your lifestyle.