Get a flibanserin (Addyi) prescription online.
Are you looking to get flibanserin (Addyi) online? You can get your medication prescribed online in minutes and delivered straight to your door. 
Please note all prescriptions are given at the doctor's discretion. An assessment is required to determine if the treatment is right and safe for you. A prescription will only be provided after the doctor has deemed it appropriate.
Get started now
How to get flibanserin (Addyi) online in Canada with Maple.
First, choose your symptoms
Select your symptoms within the Maple app so the doctor can evaluate your symptoms and condition. Enter as much information as possible so that the doctor can make a thorough assessment.
If you don't have employer / insurer coverage, fees may apply since many of our services aren't covered by provincial health plans. This is often because of our use of secure messaging and a national network of doctors and nurse practitioners.
If payment is required, visits start at $69 and include the prescriptions for flibanserin (Addyi) if the doctor deems it necessary.
 For more information on our pricing, click here.
Next, you'll hear from the doctor
Once you've entered your symptoms, a doctor or nurse practitioner will review your case. If they're able to help, your visit will start; if they can't help, you'll be notified before your consultation begins and you won't be charged. You're only charged if you speak with a Maple doctor.
Most often, you'll speak to your doctor or nurse practitioner over text, though they may request audio or video chat if it'll help with your diagnosis.
You'll get a prescription right on Maple, so you can send it to any pharmacy for pickup, or you can have it shipped with free delivery.
In some cases, a prescription won't be recommended by the doctor. They will let you know if this is the case. Doctors may also not be able to prescribe some medications in certain provinces or regions.
Note: Maple is not a pharmaceutical manufacturer, nor are we an online pharmacy. This means you'll need to buy the medication from the pharmacy itself once you have your prescription.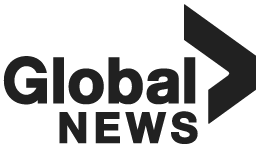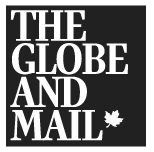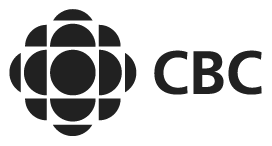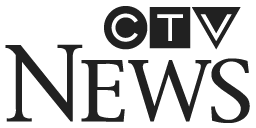 Frequently Asked Questions
What is flibanserin (Addyi) and how does it work?
Flibanserin is a medication which was originally developed as an antidepressant, but was redeveloped into a treatment for hypoactive sexual desire disorder (HSDD).
A flibanserin prescription works by targeting the 5-HT(1A) and 5-HT(2A) receptors in the brain. This causes a decrease of serotonin production, while increasing norepinephrine and dopamine neurotransmitters.
What are the uses for flibanserin (Addyi)?
An Addyi prescription is usually given to women who haven't yet gone through menopause, but have noticed a substantial drop in their normal sexual desires.
This medication should only be used on women who are bothered by the lowered sexual desires because it is affecting normal, desired sexual activity with their partners.
A flibanserin prescription shouldn't be used to treat women who have lowered sex drives caused by mental issues, relationship problems, medical issues or as a side effect of taking other medications.
How do you use flibanserin (Addyi)?
If you're given a flibanserin prescription online, it'll only be available as a tablet, to be taken orally.
Dosage and frequency of use will depend on your needs and the recommendations of your doctor. Typically, an Addyi prescription is taken once a day, at bedtime.
After 8 weeks, if there hasn't been an improvement in your hypoactive sexual desire disorder, you should speak to your doctor about potentially stopping this medication.
What are the side effects and risks of flibanserin (Addyi)?
Common side effects from taking flibanserin include:
Hypotension (low blood pressure)
Fatigue or feeling sedated
Nausea
Drowsiness
Dizziness
Syncope (fainting)
Nervous system depression (lowered rate of breathing, decreased heart rate)
Insomnia
Dry mouth
If you begin to experience any of the following symptoms, speak to a doctor immediately:
Rash or hives
Blistered or peeling skin
Difficulty breathing or wheezing
Difficulty swallowing or speaking
Swelling of the face, lips, mouth or throat
Severe dizziness
Loss of consciousness
These could be signs that you're having an allergic reaction and may need additional medical attention.
Who should not take flibanserin (Addyi)?
A flibanserin prescription shouldn't be taken by women who've already gone through menopause, because it won't have the same desired effect and could increase the risk of adverse side effects.
Before accepting a Addyi prescription online, talk to your doctor if you've ever experienced:
Alcoholism
A drug addiction
Depression or mental illness
Low blood pressure
If you've ever had liver disease, or you've consumed alcohol within the last 2 hours, you shouldn't take flibanserin.
As well, make sure your doctor is aware if you're also taking:
Nefazodone
An antibiotic (i.e. erythromycin, clarithromycin, ciprofloxacin, telithromycin)
An antiviral medication used to treat hepatitis C (i.e. telaprevir, boceprevir)
Heart or blood pressure medications (i.e. diltiazem, verapamil, conivaptan)
HIV or AIDS medications (i.e. atazanavir, indinavir, nelfinavir, fosamprenavir, ritonavir, saquinavir)
When combined with flibanserin, these medications could cause dangerous side effects.
It is currently unknown whether Addyi could harm an unborn baby, and it's not recommended to breastfeed while taking this medication. Talk to your doctor before starting your prescription if you're pregnant or planning to breastfeed.
Flibanserin shouldn't be taken by men or women under the age of 18.
If you have any questions about the medication, you can speak to a doctor on Maple by registering for an account.
Doctors can prescribe many medications online.
Get flibanserin (Addyi) online with Maple.
Maple revolves around your needs and schedule. Connect with a doctor from anywhere in Canada 24/7.