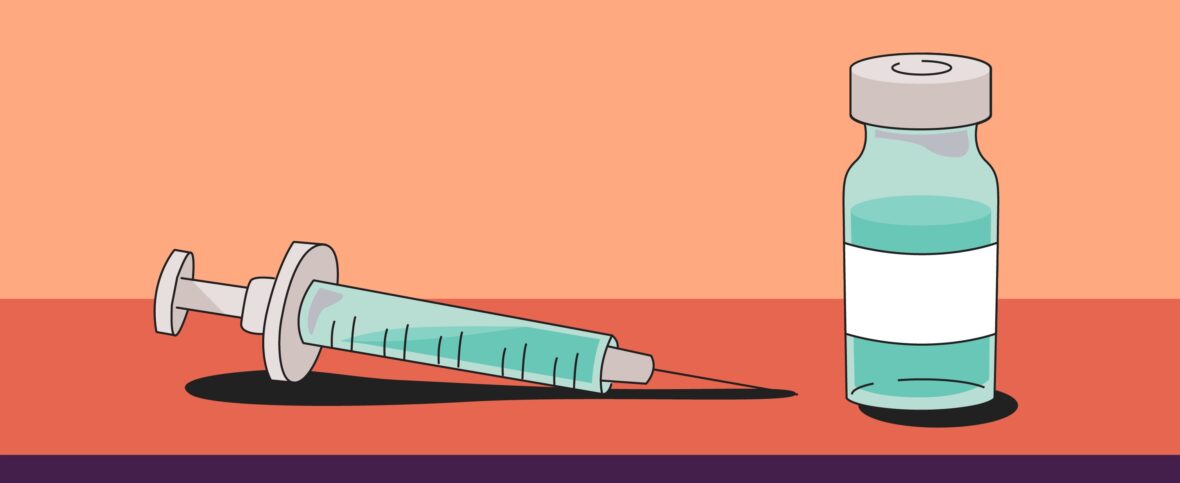 Will you be eligible for a COVID-19 booster shot in Canada?
The United States is now offering COVID-19 booster shots to their citizens, as are Israel, France, Britain, and Germany. Booster shots and third doses of the vaccine aren't recommended for most Canadians — yet. That doesn't mean, however, that certain groups aren't getting third doses. If you're wondering if you'll be able to get in line, you're not the only one. Here's everything you need to know about COVID-19 booster shots.
What's the difference between a COVID-19 booster and a third shot?
While some Canadians are currently receiving third doses of the vaccine, these aren't considered boosters. Booster shots are for those whose immune systems may have weakened over time. Third shots of vaccine are for individuals who are less likely to mount a robust immune response after two doses. Guidelines differ slightly depending on which province or territory you're in, but they mostly specify that third doses of the COVID-19 vaccine are available to the elderly, the immunocompromised, and anyone living in a congregate care setting. Evidence shows that giving a third shot of the vaccine to these populations can increase their immune response.
You might have heard that as the COVID-19 virus mutates, everyone is going to need booster shots against the latest variants. While this may be true, current data shows that even with variants of concern circulating, two doses of vaccine still offer high rates of protection against serious illness and death. In fact, a recent study in the Lancet makes clear that although antibodies may decrease over time, protection against severe disease and death remains high in the fully vaccinated. If Canada does authorize COVID-19 booster shots in the future, it'll likely be because fully vaccinated people start getting severely ill in large numbers — either because of declining immunity or because a COVID-19 variant mutates enough that the current vaccines are no longer effective. 
Do you lose immunity to COVID-19 after a while?
Your body makes antibodies against specific germs after an illness and in response to vaccination. They're a key part of your body's immune system and help defend against invading viruses. After you receive your jab or recover from an illness, these antibodies remain in your blood, ready to react again if you're re-exposed to something they've "seen" before. Research suggests, however, that the number of COVID-19 antibodies you have starts to decline in the months after vaccination.
Waning antibodies may seem to suggest that immunity lessens over time. Your immune system is complex, however, with different modes of protection ready to attack an invading pathogen. Antibodies may start to fade a few months after vaccination but other parts of your immune system — your B cells and T cells — still remember their exposure to the virus. These cells take a little longer to kick in than antibodies do, which can sometimes allow an opportunistic COVID-19 virus to infect you. Once they switch on, however, your B cells and T cells will stop the virus from inflicting real damage. So while breakthrough infections can happen in vaccinated individuals, their immune systems are still primed to protect them from serious illness and death. Your memory T cells are also primed and ready to recognize the virus' spike proteins, helping to ensure your immune system won't be fooled by viral mutations. 
Who could benefit from a third COVID-19 vaccine?
Not everyone's immune system responds the same way after vaccination. The elderly and immunocompromised might not have a strong immune response against COVID-19 even after two full doses of vaccine. That's why those with certain underlying medical conditions and the elderly are eligible for a third shot in Canada.
Many people living in congregate care settings have underlying medical conditions. Even residents of long-term care (LTC) who don't, are or will soon, be eligible for third shots. Variants of concern, like the Delta variant, are more transmissible even in fully vaccinated individuals. Offering third shots to non-immunocompromised residents of group settings may increase their antibody levels. This in turn may offer better protection to their LTC neighbours whose immune systems can't respond properly.
Will booster guidelines change?
Scientific guidance has been updating in real-time throughout the COVID-19 pandemic and new information is constantly emerging. While it looks like population-wide boosters aren't necessary right now, it's possible this could change. Check in regularly with your healthcare provider or your local public health unit to stay in the know. 
COVID-19 isn't going away any time soon. Scientists predict that as life gets back to "normal," COVID-19 will become endemic — meaning it'll always be floating around. This likely means that sooner or later, everyone will need a booster — whether to strengthen your immune response to the current strains circulating, or a new one. In the meantime though, the current vaccines still offer great protection against severe disease, hospitalization, and death. So if you haven't yet received both your vaccine doses, now's a great time to book a shot.