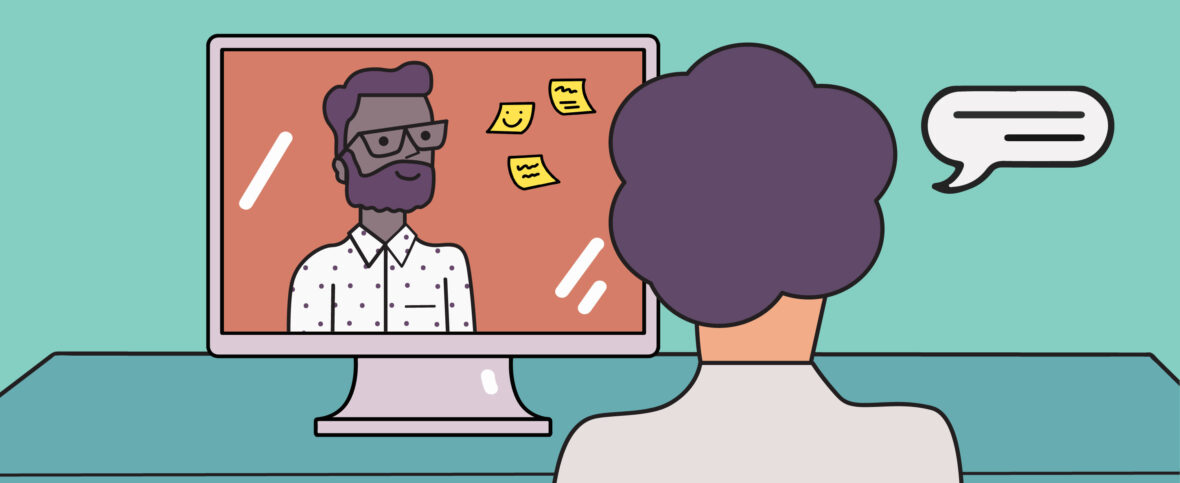 How to practice self-care while social distancing
The COVID-19 pandemic has left many of us grappling with low mood, anxiety, and depression. And if you were struggling with mental health challenges before the pandemic, isolation has made it difficult or impossible to access your usual supports. But in times of adversity and stress, self-care is more important than ever. Here's a list of self-care strategies to reduce stress while social distancing.
Socialize
While you're only supposed to go out for essentials, you can stay in and still be social. That's why many people are beginning to use the term "physical distancing" instead. FaceTime, Zoom, Houseparty and other platforms let you see your nearest and dearest, while still keeping your distance. Make a date to have a coffee with a friend or organize a family dinner, virtually. Or try an old-fashioned telephone call. Even texts and group chats can help you feel more connected. Humans are hard-wired to be social, and maintaining our connections to each other is even more important in times like these. 
Self-care strategies for stress
The importance of self-care for maintaining health and managing stress can't be overstated. We've all heard of the "fight or flight" response, and how human beings are designed to cope with short bursts of stress. What we aren't designed to cope with is chronic stress, which is what the current pandemic is causing. Chronic stress is no joke, so it's important to give our bodies and minds a break from all the tension we're feeling. If you saw a therapist in person before COVID-19, see if you're able to continue your sessions online. Most people are working from home, and mental health professionals are no exception. If you're not able to continue sessions with your usual therapist, other online therapy resources are available. 
When it comes to mental health and relaxation tools you can use on your own at home, there are a number of options. Progressive muscle relaxation, mindfulness, meditation, yoga and breathing exercises are all quick, easy to access, and effective. Best of all, you don't have to be a zen master to practice any of these. A quick google search, a couple of minutes, and a quiet space are all you need.
Take care of your body
Stress affects the immune system, and can wear you down over time. Getting enough sleep and eating as well as you can are important ways of practicing self-care while social distancing. Plus, they can help to boost your immune system. Try to maintain your pre-pandemic daily routine, and prioritize proper nutrition. While so-called "comfort foods" are indeed comforting, they tend to be higher in sugar and starch. That causes a momentary spike in blood sugar, followed by a crash that can actually cause you to feel worse in the long run. Sweets are fine to eat on occasion, but try not to stress eat cookies on the daily.
The benefits of self-care
One of the best things you can do for self-care is to get some exercise. That's because exercise isn't just good for you physically — it's been shown to reduce anxiety, negative mood and even depression. While you obviously can't hit the gym right now, you still have options. A number of personal trainers, yoga instructors, and other fitness gurus have moved their operations online. It's not hard to find reasonable and even free online workout sessions right now, regardless of what you're into. Instagram and youtube are also great resources. If all else fails, jumping jacks and push up are some great options for a quick, mood boosting interlude.
Lower your expectations
We've talked about this before, but this one bears repeating. Just because other people are learning Swahili right now, doesn't mean you have to. We're all coping with an increased mental load, and everyone copes in their own way. Taking this situation day-by-day and simply getting through it is enough at the moment. Placing unreasonable expectations on yourself doesn't help.
It's hard not to feel like the days are all running together right now. Self-care can help to inject some self-discipline into your day to help keep away overwhelming emotions. Everyone is experiencing challenges at the moment, regardless of their situation. Learning how to take care of stress can take some practice. Practicing self-care while social distancing helps to ease the stress and fear that isolation and uncertainty cause. Be kind to yourself and remember that this too shall pass.