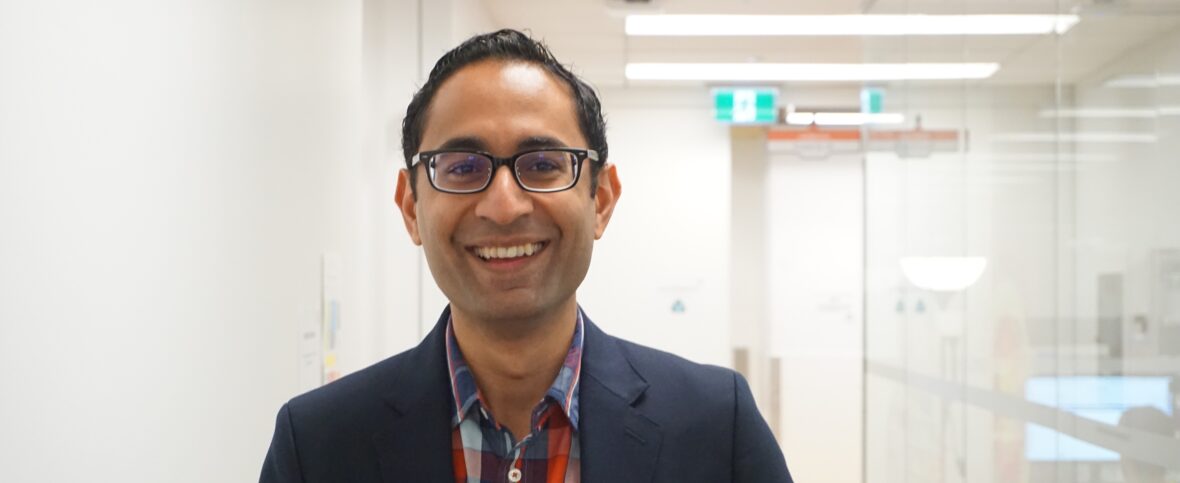 Meet a Maple Physician: Dr. Bharat Bahl
Seeing online doctor consultations as a way to actively pursue his goal of improving the quality of medical care in Canada, Dr.Bahl's belief in Maple has lead him to be exceptionally influential in the growth of the service.
"As a platform, as an idea, and as a website, Maple just makes sense," says Dr. Bharat Bahl.
Curious to know more about Dr.Bahl? We discussed some of his interests in medicine and his experience as a Maple doctor.
Why did you specialize in Emergency medicine?
It's exciting. It's interesting. The fast pace is definitely one thing. It's very much an instant gratification kind of field. I think that few aspects in medicine give you such a quick feedback that you've done something to change someone's life, or that you've done something to make someone better.
Why did you choose to be part of Maple?
I was invited by one of my colleagues Dr. Shafik Dharamshi, who was one of the first doctors on Maple.
I think it's about time that we had this type of service in Canada and Maple does it right. It has a strong focus on patient safety, and works to recruit physicians who are comfortable and eager to be part of telemedicine. When I'm practicing as a physician on Maple, I feel safe.
Why is the safe delivery of patient care important to you?
The delivery of safe medical care is essential to our platform. It inspires trust in patients and providers. A key part of delivering safe medical care is the ability of the health care provider to access records of previous patient visits on Maple. This can help inform medical decision making. For example, if a previous medication did not work for the patient's symptoms, a new one can be tried. Maple makes this easy because a Maple physician can effortlessly access previous medications prescribed on the platform.
Safety is also built into our triage system. Before a Maple physician sees a patient, they are able to view the person's medical complaint. For example, a 65-year-old man with chest pain and shortness of breath should be seen in an Emergency Department. A Maple physician has the option of viewing that medical complaint and re-directing the patient immediately if that is what is needed.
What other role do you have at Maple besides doing online consultations?
I help Maple in many different capacities, one of my initial roles was to help with physician recruitment (Canada wide, coast to coast). That's still my primary role. Maple has also been doing a lot of other things, like providing inpatient care in Prince Edward Island. This and other projects will hopefully make Maple a more universal platform.
Passion and delivery
Through his work with Maple, Dr. Bahl is achieving his goal of changing the delivery of care in the Canadian medical industry. His Maple patients enjoy his personable character and how easy it is to connect with him on the platform. "Patients love the ability to see me from the comfort of their home," he said.
"There have been times where I've seen patients who for example suffer from agoraphobia, so they're too afraid to leave the house. For them to even see their family doctor is like climbing a mountain. I've seen those patients [through Maple], they're able to go onto their computer to see a doctor, have a prescription delivered to their home. I mean how much more convenient can it get?"
Practising Emergency Medicine and working with Maple takes up most of his time. The satisfaction of knowing he is part of the new model of patient care delivery motivates him every day.
"The power of Maple is that you're reaching out to people who otherwise would not be able to see a doctor for geographical reasons, for health reasons, for any number of reasons, and I think that's really powerful," he said.
– – –
About Dr. Bharat Bahl: Dr. Bahl is a practicing emergency physician in the city of Toronto. He completed his Doctor of Medicine and Family Medicine training from the University of Toronto. He then obtained his speciality training in Emergency Medicine from the University of Ottawa. During his training Dr. Bahl won awards for both teaching and research. His current passions include providing high quality patient care, teaching the next generation of physicians and improving the quality of care provided in Emergency Departments.