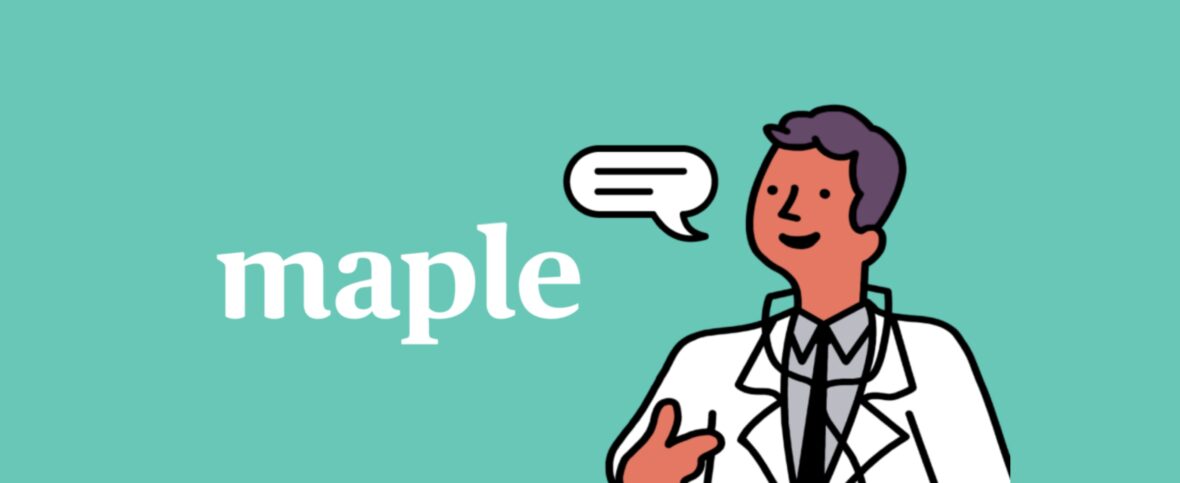 The Maple mobile app is here, and we think you'll love it
Why? Because now you can instantly speak to a doctor right from your smartphone for advice, diagnosis, or prescriptions.
We wanted you to be able to see a doctor right from your phone. Since launching Maple last year, we've had thousands of patients across Canada log in from a laptop or computer to see a doctor for common medical issues via our live chat or video service.
After all, getting out of the house or the office to see a doctor when you are sick is not always easy. Why sit in a doctor's office next to other sick people, or in the ER for hours if you don't have to?
With millions of patients globally using solutions just like Maple to connect with healthcare professionals from their smartphones each and every single day, we knew we had to go mobile! Our teams have been working incredibly hard to create what we feel is the best online care mobile app in the industry. Just how exactly does it work? Keep reading for a super brief summary.
Requesting a consultation on Maple is easy – here's how it works:
Download the app by visiting the App Store or Play Store
Open the app and click on the "See the doctor now" button
The app uses your location to match you with a licensed doctor
Enter your symptoms or a description of your medical request
Payment is required if you do not have employer/insurer coverage
The doctor reviews your request and responds to you in minutes
In Canada, full medical consultations including diagnosis and prescriptions are available for residents of, or visitors to the following Canadian provinces & territories: Ontario, British Columbia, Nova Scotia, New Brunswick, Saskatchewan, Alberta, Manitoba, Newfoundland and Labrador, Prince Edward Island, Yukon and Nunavut:
You'll receive any prescriptions or sick notes digitally
Prescriptions are automatically sent to your pharmacy or via free delivery
Your health data is kept private and secure
Only you and your doctor can access your Maple consultations
Rate your experience and provide feedback to help us improve the service
Our physicians are able to help with a variety of medical issues including:
In all other geographic areas, you are eligible for a 15-minute live chat or video visit with a Canadian licensed doctor. While diagnosis and prescriptions are not included, our doctors are instantly available to provide medical advice on any topic you select.
Patients love using Maple!
Head over to our Facebook page to read through real patient feedback. The patient experience means everything to us, and we're proud to be consistently rated as 5 out 5 stars! You can also check out our mobile app reviews directly on the App Store or Play Store.